5 Tips for Increasing Your Home's Curb Appeal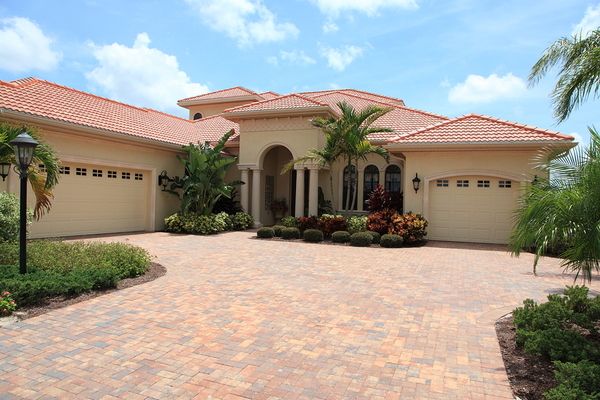 Whether you want your home to be well-put-together for visitors or you'd like to sell your home this year, the curb appeal of your home will help determine peoples' first reactions to it. How can you increase the curb appeal for your home? Follow these quick tips.
1. Tidy Up
Sometimes, your home's curb appeal isn't about what is there. It's about what isn't there. Before you begin to make changes to your home, clean up outside your house. Stash items that need to be in storage and create storage spaces if you don't have them in your yard already.  Clean off your walkway and siding, and clean up your roof and your gutters. Replace old hardware such as door handles and update it. Keeping the outside of your home clean always presents visitors with a good first impression. Look into long-term solutions as well. For example, adding gutter covers keeps your gutters clean no matter what falls on them.
2. Add Paint
Painting your home can refresh it and make it look like new. However, you don't need to paint your entire home to update it. Even adding new paint to the door can help your home look different and distinct. According to the DIY network, "pick a bold color that makes your house stick out, but make sure to match it to the rest of the colors on your house." If you're considering a new roof, remember to make sure that the roof and your current paint job are cohesive and that your house colors continue to match.
3. Add Structural and Living Elements to Your Landscaping
Structural elements such as fences, arbors, rock walls, and pathways can greatly enhance your landscaping. They also add value, and if you're selling your home, the new owners will be pleased with the fact that they don't need to landscape the front yard. If you're looking for instant appeal, it's very simple to add living elements such as hanging baskets or planters to your yard as well. These pops of color draw the eye and are quite inexpensive to install and easy to maintain.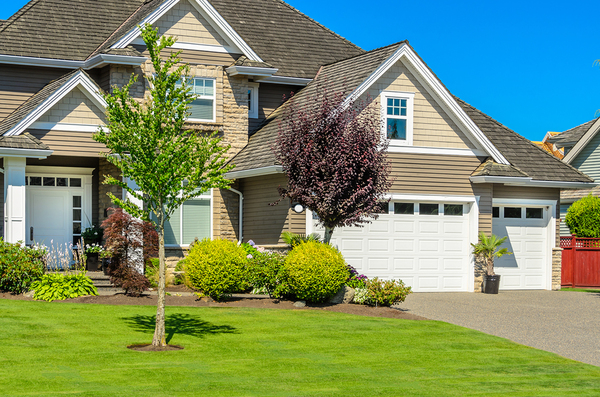 4. Create Symmetry
If you're on a limited budget, use visual elements to add appeal to your landscaping. According to Better Homes and Gardens, "symmetry is not only pleasing to the eye, but it's also the simplest to arrange. Symmetrical compositions of light fixtures and front-door accents create welcoming entryways and boost curb appeal." For instance, you can add lines of flowers, two similar flowerpots, or two topiaries by the front door.
5. Work on Your Home Infrastructure
If you'd like to invest in the long-term beauty and maintenance of your home, consider adding a new roof, a new gutter replacement, gutter cover, or siding. Sometimes, your home needs a facelift and it needs to function in a way that makes it easier for you to maintain it. For instance, a new roof reduces the need to manage leaks. A new gutter helps you maintain your foundation, siding, and landscaping. Investing in home infrastructure allows you to increase curb appeal and reduce maintenance in the long run.
If you're thinking of doing a gutter repair or gutter replacement project this year, contact Harry Helmet. We've been helping homeowners do the same for decades, and we're here for you and your family today. Schedule a free estimate and learn more about what we can offer you and your home.