6 Ways That Local Water Companies Are Helping You Conserve
Americans are being urged to conserve water however they can. Every gallon of water that is saved helps a region improve the sustainability of its water source. While some individuals have been implementing water-saving practices for quite some time, only recently have water companies and municipalities taken steps to encourage water conservation on a broad scale. Here are six of the approaches being used:
1. Cal Water
This utility, which serves almost half a million customers across California, is offering generous rebates to its customers who purchase water-saving devices or invest in water conservation technology. For instance, residents who buy a high-efficiency clothes washer (which uses 35% to 50% less water and about half the energy of a standard washer) can earn a rebate of up to $150. And for homeowners or businesses who install a smart irrigation controller on their lawn sprinkler systems (which automatically adjusts watering schedules based on changing weather conditions), that rebate amount can be as high as $450.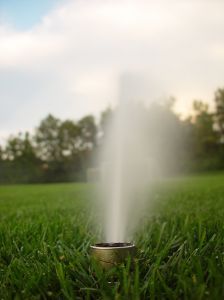 2. Valencia Water Company
This Santa Clarita Valley, California water provider realizes the value of equipping lawn-watering customers with high-efficiency sprinkler nozzles, which can conserve as much as 6600 gallons of water per nozzle over a five-year period. So Valencia is giving away these nozzles absolutely free to any customer who wants them. Each residence is eligible to receive up to 25 Toro Precision series high-efficiency nozzles, while businesses can request up to 250 of them. At a cost of about $4 each, that's an impressive offer.
3. Dallas Water Utilities
Who wouldn't want a new free toilet? DWU water customers who live in a home built prior to 1992 can qualify to receive up to two free low-flow toilets (each worth about $90). These ProFlo PF 1400 WaterSense certified toilets use only about 1.3 gallons of water per flush, which is significantly less than non-energy efficient commodes.
4. The Lower Colorado River Authority
Did you know that about one out of every six gallons of water used in an average household comes from showering? And that about 2.5 gallons of water pours over you every minute you stand in the shower? With this in mind, LCRA is giving its customers in Central Texas free low-flow showerheads which dispense 20 percent less water than typical showerheads. LCRA has even extended this programs to its institutional and commercial customers.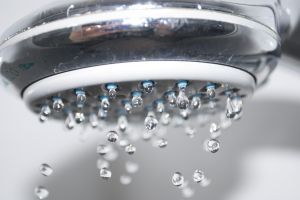 5. Austin Water
Irrigating landscaping requires a lot of water; and while adopting water-saving measures can help, homeowners can make a larger impact on water conservation by installing landscaping that doesn't require any irrigation at all. That's why Austin Water offers its WaterWise Landscape Rebate, which gives homeowners $25 for each 100 square feet of healthy turf grass that is converted either to permeable hardscape or native plant beds — neither of which require additional watering.
6. Onondaga County, New York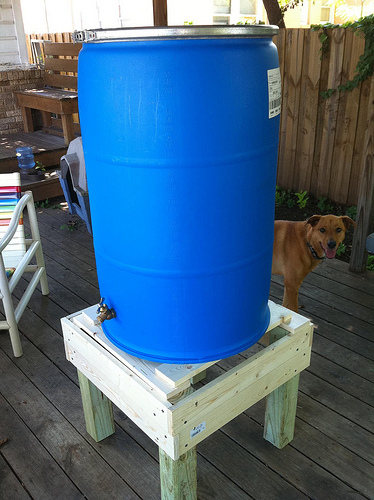 This upstate New York county is offering free rain barrels to any homeowner who requests one. Rain barrels are an excellent way to conserve and recycle water because it catches the runoff water from a building's roof during a rainstorm or from snowmelt. The rain barrel is positioned below the downspout of a gutter, and the water that flows into it is accessed from a spigot on the bottom of the barrel. This recycled water can be used for landscaping, irrigation, and many other non-potable functions.
Do you like these ideas? Contact your local water provider and urge them to create similar programs for your area.
Photo credit: oxtopus