7 of the Best Gutter Cleaning Tools
Before the winter season gets underway and the temperatures get too cold, it's important to make sure your gutters are clean. Snow, ice, bad weather, and low temperatures can all make gutter cleaning unrealistic or impossible during the coldest time of the year, so it's important to make sure that your gutters are ready ahead of time. If you're planning to clean your gutters yourself, you'll need to make sure you have the right tools. Take a look at 7 of the best gutter cleaning tools.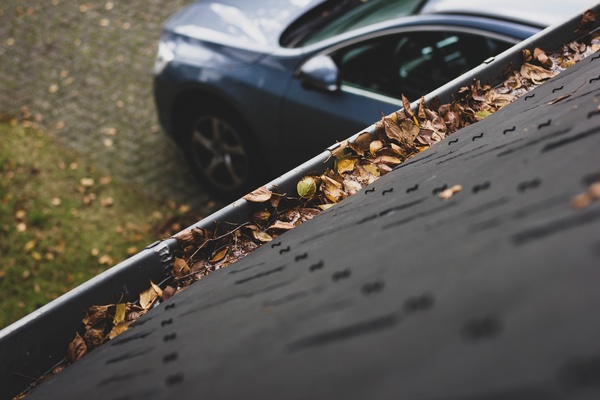 Pressure Washer Attachment: A pressure washer is an extraordinarily useful tool for all kinds of cleaning projects, and that's what your gutters are – a cleaning project. So why not put the pressure washer to use here? You can with an attachment for your presser washer that allows you to reach and direct the spray into the gutters.
Leaf Blower Attachment: Not everyone has a pressure washer. That's OK, you don't have to blow high-pressure water into the gutters to get the leaves out – high-pressure air works as well. With a leaf blower attachment that allows you to reach the gutters, you can blow that debris right out before it clogs your gutters.
Wet/Dry Vacuum Attachment: The problem with blowing water or air into your gutters is that this forces the leaves and twigs out of the gutter – and right into your yard instead. If you don't feel like raking, you can try an attachment for your wet-dry vacuum cleaner that allows you to suck the debris up instead of blowing it out.
Gutter Scoop: Sometimes, you just have to do the job by hand if you really want to make sure it's done right. But if you're planning to climb to your roof to clean the gutters, take a good gutter scoop with you. It's shaped and angled for this purpose, so it will be the most efficient hand tool for removing leaves.
Extender Wand: Even right up there next to the gutters, there may be places that you just can't reach with your arms and can't position the ladder close enough to get you to. That's why you bring an extender wand with you. It will give you the reach you need to get all the gutter's difficult places
Work Gloves: It's already getting cool in many areas, so gloves can help keep your hands warm, which is a good idea because your fingers will be more nimble. But that's not why it's so important to wear work gloves when cleaning your gutters. The wind can blow all kinds of things into your gutters, and you don't want to put your hands in there and be surprised by something sharp and potentially rusty or corroded. Protect yourself with puncture-proof work gloves.
Ladder Stabilizer: Speaking of protecting yourself, ladder accidents are extremely common, and falls from the roof are incredibly dangerous. They can lead to severe injuries, permanent damage, and even fatalities. You need to be able to count on your ladder, so make sure that you have a stabilizer to prevent any wobbling.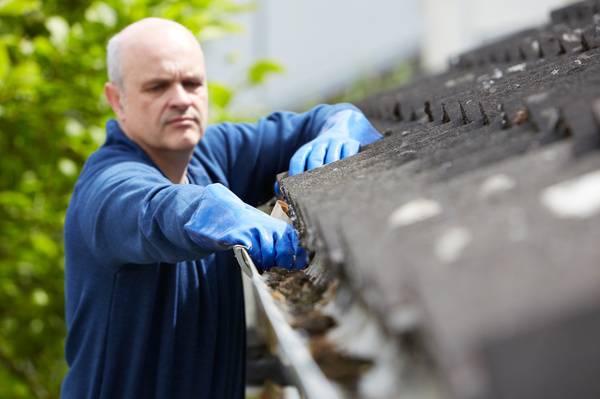 Of course, if you're thinking that you don't want to deal with this at all, there's a way for you never to have to clean your gutters again. All you have to do is have Lednor Home Solutions install Gutter Helmet. Gutter Helmet is a type of gutter guard that prevents anything other than water from entering your gutter system in the first place, eliminating any chance of clogs.
Lednor Home Solutions has been working on roofs and gutters for over four decades, and they'll bring that knowledge and experience to your gutter project. If you're ready to be finished with gutter cleaning for good, contact Lednor Home Solutions to  Schedule a free estimate.