Are Your Gutters Causing Your Basement to Leak?
Imagine it: you're headed to your basement, maybe to do the laundry or find something that you need. When you open the door, you notice that it smells different than usual—maybe a little more damp, musty, or mildewy than you've experienced before.
This makes you nervous, and as you go down the steps and more and more of the basement comes into view, it becomes clear—there's water damage in your basement. Maybe you're seeing water stains on the walls and floors. Or maybe the leak is severe, and you're actually seeing pooled water or patches of mildew. Either way, now you not only need to clean up the water damage, but you also need to find the source of the leak to prevent further damage and solve the problem itself.
Unfortunately, sometimes those leaks come from a place you might not expect—your gutters.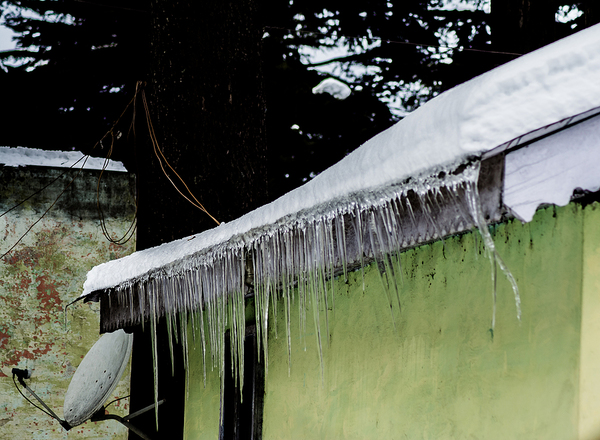 How an Ice Dam Can Cause a Leak
Is it winter? If so, it's a good idea to check for an ice dam on your roof. Ice dams can cause water to leak not only onto your ceiling, but all the way into your basement.
Ice dams form when the snow melts on a warmer, more heated area of the roof, then runs down to a colder area in or near the gutter, and freezes. The frozen water stops up the gutter system, so any additional water—melted snow or rain—that lands on the roof will flow elsewhere. The runoff can wind up in a lot of places: in your yard, in your attic, and in even in your basement.
To stop the leak, you'll need to remove the ice dam. This can be a delicate process—you can't just chip the ice off, as you run the risk of damaging both your roof and the gutter. You'll need to either hire a professional or use gentle measures of removing ice dams, like filling nylon stockings with an ice-melting agent and tossing them on the ice dams to melt them slowly. You'll also need to make sure that you take steps to prevent new ice dams from forming and causing new leaks.
Too Many Leaves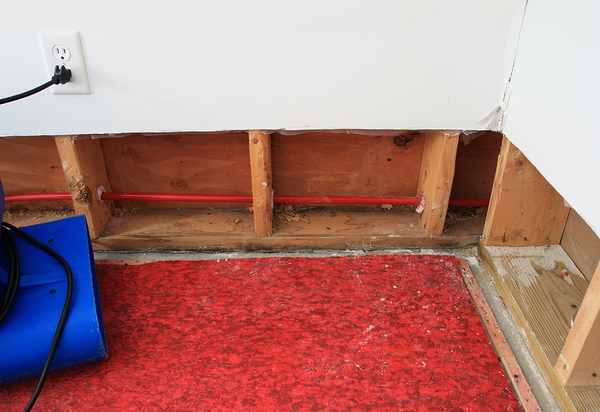 Ice dams aren't the only culprits. Too many leaves in the gutters can cause the same problems. A buildup of leaves prevents water from flowing freely through your gutter system, so instead of going through the downspouts, the water just spills out over the sides of the gutters, soaking into your landscape, your foundation, and potentially, your basement.
Keeping water out of your basement can be as simple as keeping your gutters free of leaves. But keeping your gutters clear can be more work than it sounds, especially if you live in a home that has a lot of tree coverage.
Expert Solutions
Luckily, innovations like gutter guards can keep leaves and debris out of your gutters, and gutter heating systems can prevent ice dams from forming in the first place, keeping your gutter system functioning well in every season.
A professional roof and gutter company, like Harry Helmet, can help you identify and find the best solutions for your gutter issues and needs.
Harry Helmet has been installing and improving gutters like yours for more than thirty years. If you're ready to learn about how Harry Helmet can protect your home from leaks and water damage, contact us. Schedule a free estimate.

.