Are your Gutters Ready for Winter Storms?
Winter wonderland images look nice in pictures, but actually living through a winter storm isn't a pleasant thing. While a blanket of snow may sound nice in theory, what's it doing to your home's roof and gutter system? Heavy snow can put a lot of extra strain on your gutters, and to keep them safe, you'll need to take some steps to make sure that they're ready for the winter.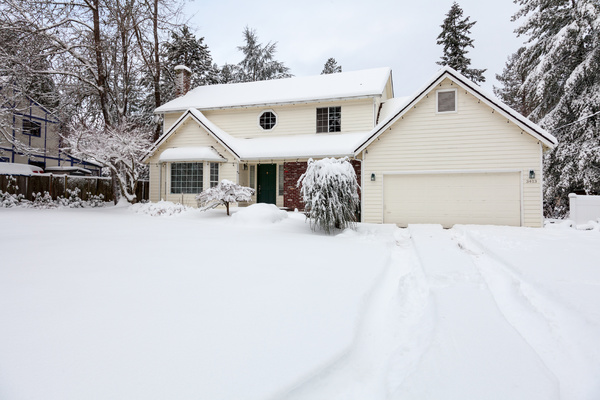 Gutter Cleaning
If you haven't had your gutters cleaned already, the beginning of winter is a good time to do it or hire someone to get it done. Not only do you want to make sure that your gutters are free of clogs, but you will also want to get all the debris out of there you can, even if it isn't clogged yet.
When snow enters your gutter system, it can melt and then freeze again. If there's solid debris in the gutter, like clumps of leaves and twigs, that's what's most likely to freeze. Clumps of ice can clog up your gutters, and the weight can drag them down, damaging your gutters and endangering your roof. Getting your gutters as clean as possible is the best way to avoid that.
Check For Rust and Corrosion
For the most part, snow will sit on your gutters longer than rain will. The rainwater dries up when the storm stops and the sun comes out. The snow will stay there until it's warm enough to both thaw into water and dry up. And if the temperature drops again before that's completed, the snow that's started to melt will turn into ice.
This extended exposure to moisture makes your gutters more vulnerable to rust and corrosion, and if your gutters are already showing signs of those things, then they may be even weaker and more vulnerable. Check before you start getting hit with winter storms so that you have a chance to address the problem.
Consider Gutter Heaters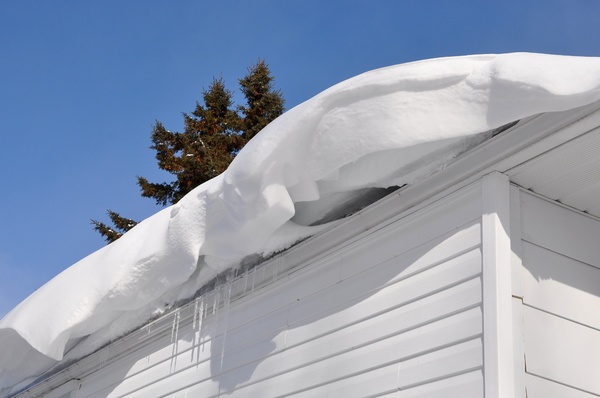 Ice dams are a major threat to both your gutters and your roof. They occur when the snow melts on the roof and then refreezes. Keeping the gutters clean and free of debris can help some, but there's still a possibility that an ice dam can form.
Installing heaters helps prevent ice dams by warming up enough to thaw the ice so that it can't turn into an ice dam. This helps prevent potentially severe damage to your gutter system and roof, and it saves you the trouble of trying to remove the ice dam yourself, which isn't always easy or possible.
If you need help preparing your gutters for winter or you're thinking about having a new gutter system or add-ons installed, Lednor Home Solutions has options for you. Lednor Home Solutions has been working on homes like yours for over forty years, so you can count on them for reliable and knowledgeable gutter service. Contact Lednor Home Solutions to  Schedule a free estimate.