Atlanta Gutter Installers: How to Choose the Right One
Highlights:
Getting a good price matters, but not at the cost of quality.
Your gutter installers should be able to show you that they know how to take care of your gutters.
Ask your gutter installers about the options they offer to improve your gutters.
Being a homeowner means taking care of the house and the property, and that's more than just being able to fix things yourself. Sure, it's better on your wallet if you can DIY some things, but other things are best left to the professionals. And that means knowing how to choose the right professional for the job when it's time. Sometimes, that can be as difficult and as important a chore as any DIY job. Gutter installers, for example – how do you choose the right one? Take a look at what you need to know to choose a gutter installer in Atlanta.
Price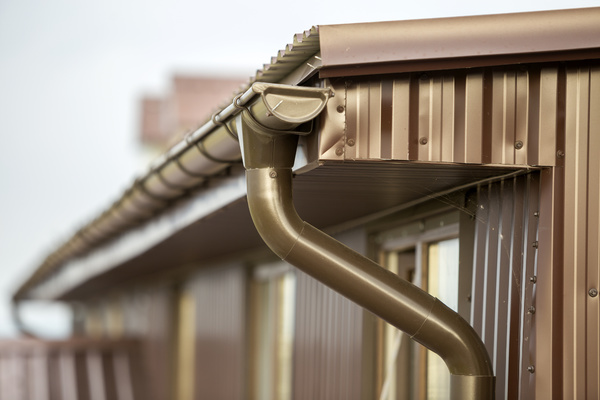 May as well get it out of the way first: even if you had money to burn (and who does?), you would probably want to burn it on something other than a gutter system. Everyone wants to get a good deal on gutters. You're going to be looking for the best price you can get. 
It would be best if you didn't allow yourself to get overcharged on gutters. But you also should be careful not to go with the cheapest price just because it's the cheapest price. If you make price your only point of consideration, you could end up with cheap, poor-quality gutters. Take cost into account and compare the prices of different companies, but don't get so hung up on it that you forget to take other considerations into account as well. 
Experience
How long has the company you're looking at been around? Do they have local references? Is there local work you can view? How well do they understand roofs? You don't want a gutter installation or modification that damages your roof or voids the roof's warranty, so you want to make sure that your gutter installers know what they're doing in that regard.
You also want gutter installers who've been in the business long enough to know what they need to run their business legitimately, like a license, bonded employees, and the correct insurance. Do the research and ask questions of every contractor that you're considering so that you can be sure they have the experience they need to do the job.
Options
Ideally, you want a range of options to pick from when you're having gutters installed. Gutters come in different styles, different materials, and different sizes. You want to choose the most aesthetically pleasing gutters and that fit and work best with your house. They should also offer add-ons, like downspout extensions, splash pads, and gutter covers. 
Your gutter installers don't need to be the Wal-Mart of gutters, but if they don't seem to have enough options, or don't have the options you're looking for, then it's OK to look elsewhere. 
Lednor Home Solutions is a good option for homeowners looking to install gutters in Atlanta. They have the choices you're looking for at prices you can afford, and they've been at this for more than three decades. They're ready for you if you're ready for help with your home's gutters. 
Searching for affordable gutter installation in Atlanta? Lednor Home Solutions will help you find the right fit for your budget. Learn more.