The Importance of Autumn Gutter Cleaning
Depending on the foliage around your home and the seasonal weather patterns where you live, you probably need to clean your gutters between two and four times a year. But no matter what, the cleaning in autumn is probably the most important one. Why is that? Take a look at what you need to know about the importance of autumn gutter cleaning. 
Autumn is When the Leaves Fall
One very simple reason why the autumn cleaning matters so much is that autumn is when the leaves fall. Sure, some leaves will fall during every time of year. And leaves aren't the only type of debris that can find its way into your gutter system. And some trees don't necessarily shed their leaves in autumn at all. But the fact remains that most of the time, you can count on extra dead leaves in the autumn. 
And you can also count on the fact that the falling dead leaves will find their way into your gutter. On a windy day, those leaves don't even have to come from trees in your own yard – they can come from down the street. The point is, the conditions needed for a gutter clog to form are best in autumn, so you need to make sure that you clean your gutters during that season. 
Pests May Try to Enter in Autumn
Things are also getting colder in autumn, which means that pests may try harder to get into warm places and stay out of the elements. That may mean trying to get into your home, but you may not realize that some pests will make the first stop your gutter system. 
The gutter system guards pest against some of the wind and cold. Unfortunately, the stagnant water found in a gutter is attractive to some bugs and animals. Others will use the debris found in a gutter to build a nest, which contributes to clogging. And once they gain this foothold on your property, they'll have an easier time finding their way inside the house. A good cleaning will get rid of the debris and standing water that draws in pests. 
Winter Freezes Follow Autumn Breezes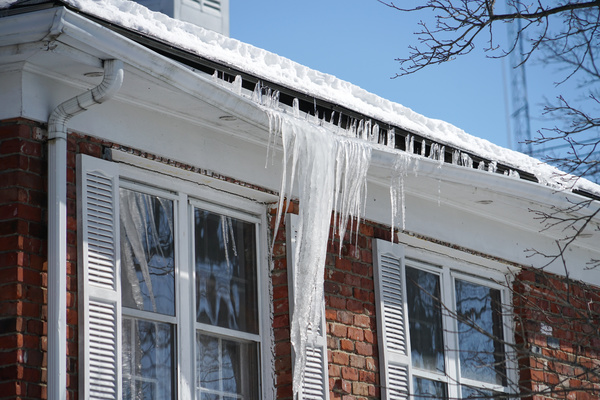 What comes after fall? Why winter, of course. And what does winter bring to your roof and gutter systems? The possibility of ice dams that prevent water flow, weigh down your gutter system, and damage your roof.
You may not even have to wait for winter. Depending on your location, you may experience some freezing before autumn is even over. And if you have clogs – or even built-up debris that's just slowing down the water flow in your gutter system – then you have water that's likely to freeze and cause an ice dam. Getting your cleaning done in the autumn helps minimize or eliminate the risk of forming ice dams that are damaging and difficult to deal with.
Harry Helmet can help you keep your gutters clean and in good repair. Whether you need maintenance, cleaning, or gutter guards to prevent clogs from forming in the first place, Harry Helmet has the experience your home needs.  Schedule a free estimate.