Can Heat Tape Cause a Fire?
Alarm companies serve a much-needed purpose: to provide an additional layer of protection to homes and businesses. Their 24/7 monitoring of customers' properties are designed to shorten response times for emergency personnel in the event that the security system detects a break-in or a fire. But it's ironic that one of these security companies had to place a call to a fire department in Utah to be dispatched to the company's own building!
According to an article in the Deseret News, Vivint Home Security in Lindon issued the "self-alarm" on the morning of March 18. More than five hundred employees had to be evacuated after first responders found smoke coming from the building's roof. Over two dozen firefighters from five different departments were needed to extinguish the blaze.
The apparent cause of this calamity? Heat tape.
Heat Tape and Fire Dangers
The Lindon Police Chief said that investigators believe a piece of heat tape was the catalyst for the blaze. It's believed that the heat tape was hot when it came into contact with some foam material up under the metal roof. The heat tape was reportedly placed there to keep the gutters from freezing.
Sadly, heat tape has the potential to cause fires in homes and businesses. Many of these products consist only of non-regulating tape which plugs into a wall outlet. If the heat tape remains activated for long periods of time – especially if temperatures rise and/or the tape is well-insulated – it can spark a fire. So property owners who use heat tape to prevent ice formation in their gutters (or to melt ice that's already there) must remain especially vigilant.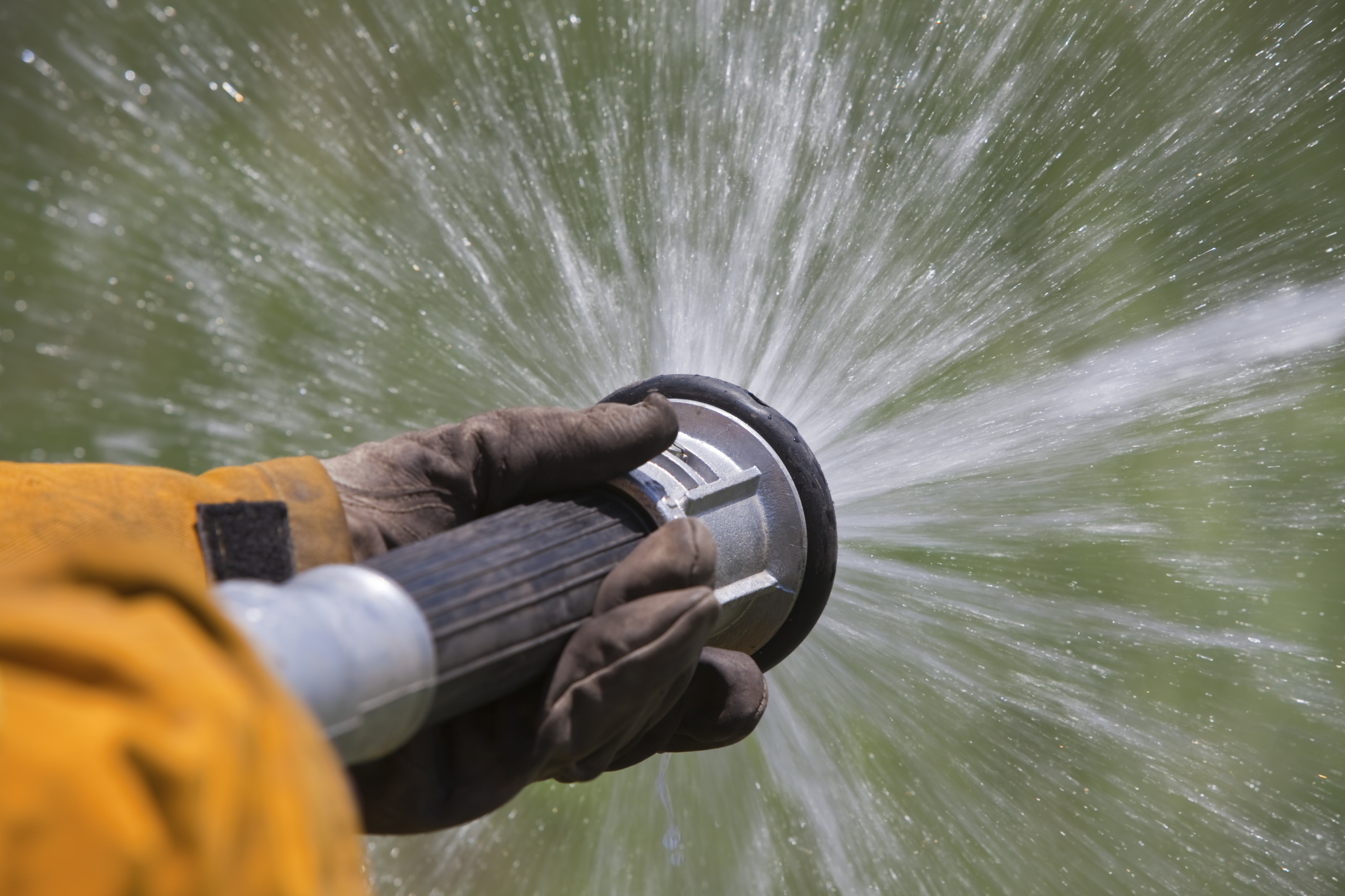 Damage Can Be Extensive
Otherwise, your home or business could suffer a similar fate as that of Vivint Home Security. Damage estimates were believed to be in the hundreds of thousands of dollars. More importantly, two of the building's occupants had to be treated for smoke inhalation, and a firefighter was injured when part of the ceiling collapsed on him (the injuries weren't life-threatening, but he did have to undergo surgery). Finally, the hundreds of employees that were inside subsequently had to be displaced (or perhaps even furloughed) during the repair process.
Helmet Heat = Safe Gutter Protection
There is another way to eliminate ice in your gutters without subjecting your home or business to fire damage: Helmet Heat.
Unlike many heat tape products, Helmet Heat is a self-regulating cable that is contained inside the Gutter Helmet gutter protection system. Though the cable connects to a power source in much the same manner as heat tape, the big difference is that Helmet Heat is only activated when the ambient temperature drops below a certain temperature. Whenever the mercury rises well above the freezing mark, Helmet Heat turns off, so there is no danger of overheating. Also, since the cable is actually inside the Gutter Helmet gutter cover itself, it cannot come into contact with flammable materials on the roof or in the gutters when it is turned on.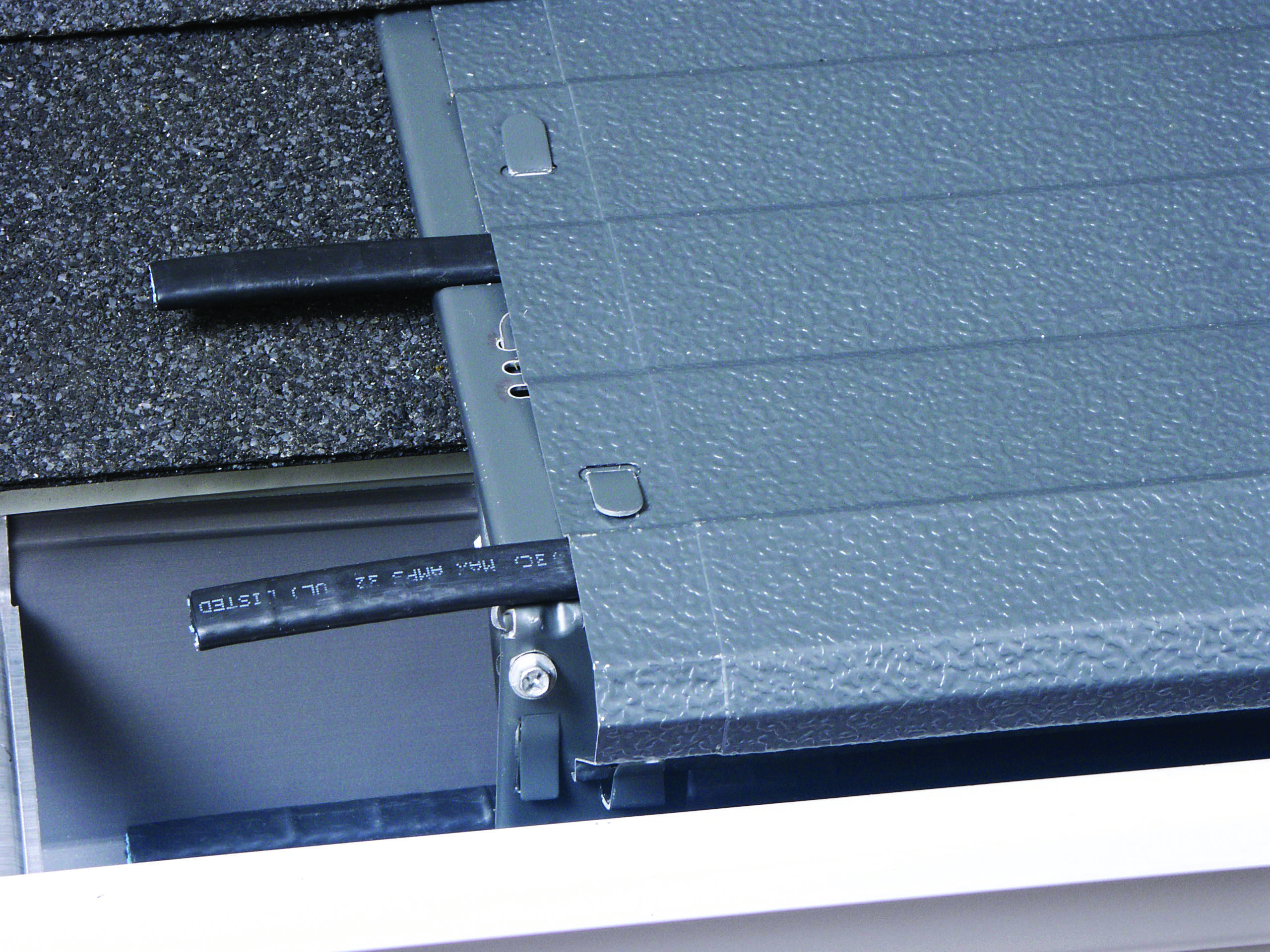 Lednor Home Solutions is an authorized installer of both the Gutter Helmet and Helmet Heat systems. So if you want the peace of mind knowing that your gutters won't freeze up in the wintertime, along with the satisfaction of never having to clean your gutters again, contact Lednor Home Solutions today by calling 1-888-5-HELMET toll free or visiting the Lednor Home Solutions website to set up a free, no-obligation appointment.
Image credit #1: Deseret News
Written by Del Thebaud