Can Nearby Trees Damage your Gutters? How to Protect your Home
A lot of homeowners want trees around the home or on their property, and for good reason. Trees that cast shade on the house actually help keep the temperatures down and improve energy efficiency when it's hot out. They also make spending time on the outside of the property more pleasant and provide a sense of peacefulness and natural beauty. But are they risky for your gutters? Yes, they are, especially if you don't maintain them correctly and keep them from clogging your gutters. Take a look at how you can protect your home.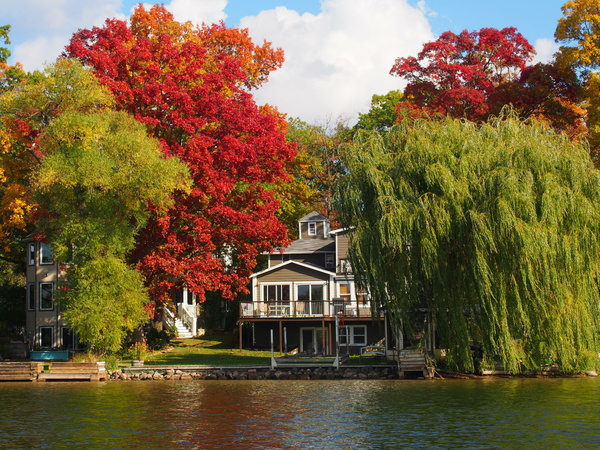 Keep Your Trees Trimmed
One of the biggest risks to your gutters is that a large branch will break off and land on your home, possibly denting the gutter or even pulling it down. Tree branches could break windows and damage other parts of your home and roof too. This is a common problem in severe storms, hurricanes, tornadoes, and other weather events.
You can minimize the damage as much as possible, however, by keeping your trees trimmed. The branches that are most likely to become detached from the trees are the ones that are overgrown or are dead and prone to breaking off anyway. Dead limbs can fall and damage your home, even in good weather. The best and safest course is to have them professionally pruned on a regular basis. This not only protects your home but also keeps the trees healthier.
Keep an Eye Out for Health Issues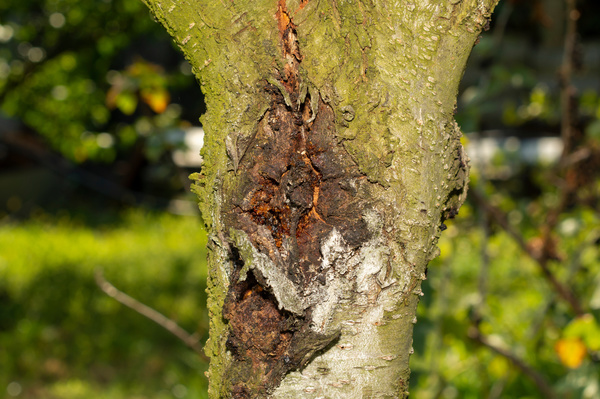 If your trees are sick or dying, or if one has already died, they'll be much more vulnerable to being knocked over or falling over. A tree landing on your house can do more than damage your gutters, it can result in severe damage to your roof, siding, and other parts of your home as well.
Keep an eye on your trees for signs that they aren't doing well. Look for leaves that are the wrong color, a split trunk, rotting branches, or fungus growth. If the tree looks out of the ordinary, have it looked at by a tree expert. Preferably, you'll catch the signs early enough to be able to take steps to save the tree and return it to health, but if it's too far gone or won't be able to be saved, it's best to remove it sooner rather than later.
Consider Gutter Guards to Prevent Clogs
Every tree loses leaves, needles, flowers, and so on. If the tree is close to your house, there's a good chance some of these dropped leaves will fall into your gutters. Even trees on your property that aren't that close can be blown there by a little wind. And even trees that you have no control over but are located near your property can do that. Too many leaves, needles, and other drops can clog your gutters. This can not only cause the gutters to overflow, but some clogs can actually cause damage to the gutters themselves if they're large enough, heavy enough, or left unaddressed long enough.
Since removing all the leaves from your trees and surrounding trees is unrealistic (and not something you'd want to do anyway) what can you do to protect yourself? You can clean clogs out of your gutters or clean them more often to avoid clogging, but a method that might be more practical, as well as cheaper and easier in the long term, is to use gutter guards to prevent falling leaves from getting into your gutters in the first place. Gutter guards can also keep out pests that may gain entrance to your roof and gutters from nearby trees.
Lednor Home Solutions's Gutter Helmet can be the perfect solution if you're looking for ways to keep leaves and debris from nearby trees from clogging and potentially damaging your gutters. Lednor Home Solution has been working on both roofs and gutters of homes like yours for decades, so they know how to help you find the right gutter solutions. Contact them to schedule a Schedule a free estimate.