Commercial Building Owner? You Need Micro-CS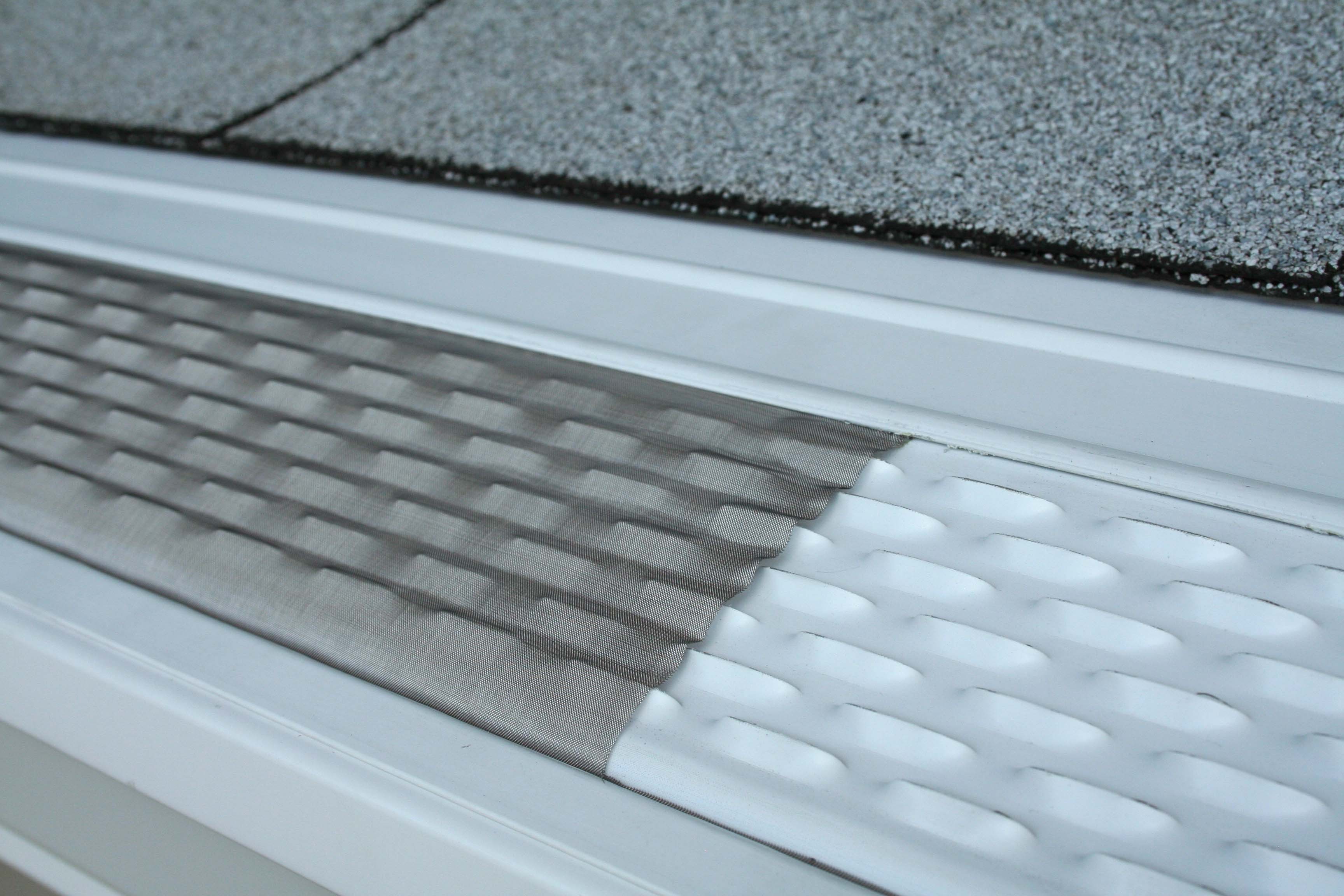 Gutter Helmet has a proven track record for helping homeowners avoid gutter-related problems for over four decades. The professionally-installed gutter protection system keeps residential gutters clear of debris while allowing roof runoff water to flow through them unimpeded to the downspouts. Gutter Helmet is so reliable that homeowners who have it installed will never have to clean their gutters again.
But what about owners of commercial property?
Stores, warehouses, factories, office buildings, and other non-residential structures are susceptible to the same potential problems as homes are in terms of water damage near the foundation. Moreover, many of these buildings have larger roofs than homes do, meaning that the increased surface area onto which rain falls results in a more rapid flow of runoff water and the need for larger gutters. And many of these commercial buildings are constructed so that Gutter Helmet's reverse-curve design and/or mounting brackets cannot be installed.
However, there is gutter protection available that is engineered specifically for commercial buildings: Micro-CS!
To understand why Micro-CS is a superior commercial gutter protection solution, let's take a close look at its five components.
Paint. Every inch of Micro-CS is coated with a special industrial Kynar paint to preserve the brilliant exterior finish. The paint also helps the material resist rust, rotting, and other climate-related erosion.
Material. Micro-CS isn't made with the type of aluminum that you can buy at the home improvement store. Instead, only heavy-gauge .024 aluminum is used to manufacture Micro-CS in order to provide maximum strength to the entire gutter cover.
Openings. What's unique about Micro-CS is that it utilizes a molded screen louver system. These half-moon shaped holes are designed to draw runoff water into the gutter as it comes off the roof. This helps keep water from flowing over the gutter and onto the ground below.
Screen. Lying atop the gutter cover is a thin but sturdy layer of stainless steel micro mesh screen. This keeps leaves, pine needles, pollen, and even shingle granules from getting through to the louvered gutter cover, while water seeps in effortlessly!
Screen surface. Finally, the top of the micro mesh screen isn't flat; it's actually made up of convex shapes. This tiny stainless steel "bumps" serve to keep debris moving as it falls from the roof onto the gutter cover. This convex design prevents debris from staying on top of the screen and blocking water flow into the gutters.
Micro-CS is so dependable and strong that it meets or exceeds all contractor standards and specifications for commercial buildings and structures. And Micro-CS has the backing of a quarter century of Gutter Helmet innovation, dedication, and engineering. Plus, you'll feel good about investing in Micro-CS because all of its components are manufactured right here in the USA.
Harry Helmet is a certified provider of the Micro-CS commercial gutter protection system. For more information on having Micro-CS installed on your commercial building, contact Harry Helmet today by calling 1-888-5-HELMET or by filling out this form to set up a free, on-property estimate with no obligation.
Written by Del Thebaud