How Much Does It Cost to Replace Gutters in Buckingham, PA?
Your gutters help keep your home functional by preventing rainwater from pooling and causing damage to your roof, your siding, your foundation, and your landscaping. Although it can be easy to overlook gutters that are working as they should, if your gutters are damaged, you'll notice it quickly. If you're ready to replace your gutters and improve the functionality of your home, it will help to know what to expect in terms of price.
How Much Does a Gutter Replacement Cost in Buckingham, PA?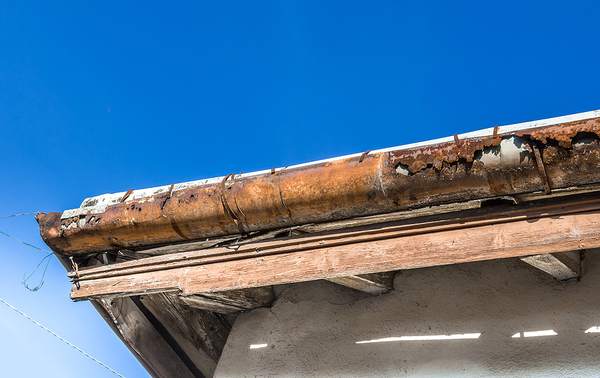 In order to estimate what you'll end up spending on new gutters, you need to know what type of material you'd like your home's gutters to be made from. You can choose to replace your existing gutters with new gutters made of the same material, or you can opt for something new.
Some of the most commonly used materials for gutters include aluminum, vinyl, stainless steel, and copper. These very different materials have different price points. Vinyl, for example, starts at $4.83 per linear foot, while stainless steel can cost up to $8.87 per foot.
Take a closer look at the cost ranges for each kind of material.
| | |
| --- | --- |
| Type of Gutter | Cost per Foot |
| Vinyl | $4.83 – $5.84 |
| Stainless Steel | $8.10 – $8.87 |
| Aluminum | $4.74 – $8.60 |
| Copper | $34.03 – $36.37 |
Other Factors That Influence Gutter Replacement Costs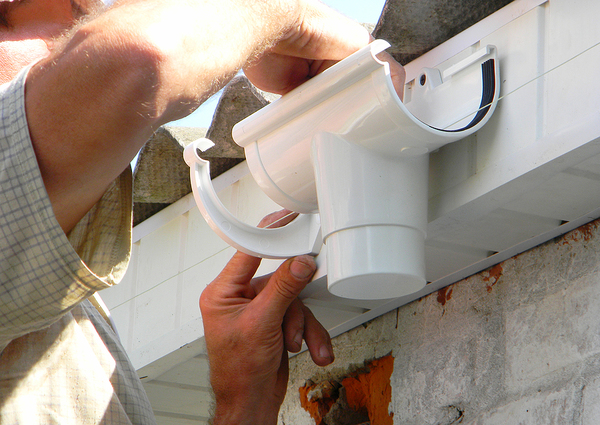 Once you've decided on the material, you'll need to consider other factors involved in the cost of gutters in order to have a good idea about your final price. There are several important considerations that can impact the cost in one way or another.
The cost of labor: The workers who will be installing your gutters must be paid. Labor costs can vary greatly from place to place, so this cost depends on the labor costs in your area.
The size of your gutters: Gutters that are larger than the standard size take more material to make. Custom-sized gutters take more labor to create. If you need something other than a standard size, this will affect your final price.
The size of your home: Bigger homes usually have larger roofs, and installing gutters around a larger roof means more material and more work, so you'll probably pay more for your gutters if you have a large home.
The layout of the roof: Even an average-sized or smaller roof may cost more depending on the layout of the roof. The more corners and angles the roof has, or the more roof features your installers must work around, the higher the cost.
The removal of the old gutter system: It's important to ask your installer about the debris removal cost. Some installers include the cost of removing the old gutter system in the estimate, while others do not. Find out how your installer will handle it. If they don't include debris removal in the estimate, plan on paying for that as well.
Add-ons: Want to add value to your new gutter system and ensure that it lasts for as long as possible? Certain add-ons, such as gutter coverings and heaters, can make your gutter system more efficient and extend its lifespan. These add-ons can save you money in the long-run, but they will need to be factored into your upfront costs.
Questions to Ask Your Contractor
Talking to different contractors can help you make a more informed decision about your gutter replacement project, but you need to know what questions to ask. Some of the most important questions to ask gutter installation contractors include:
How much is an estimate going to cost, and what's included in that estimate?
Does your company specialize in gutter replacement?
Can I speak to some local references and see examples of your work?
Can you show me your company's license? Are you bonded and insured?
What are my warranty options? What's covered and how long will the warranty be good for?
Looking for affordable gutter replacement in Buckingham? Our experts at Lednor Home Solutions can help you calculate the cost. Get started.