How Much Does It Cost to Replace Gutters in Columbus, OH?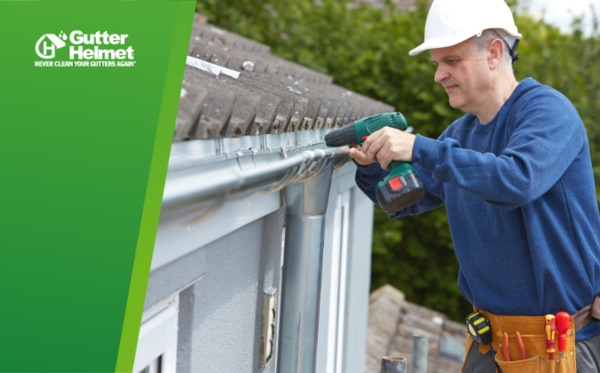 What do you know about the factors that go into gutter replacement costs? If you don't work with gutters yourself and you've never had to replace yours before, probably not much. But if you need new gutters, it's a good idea to learn all about it so that you know what to look for when you start examining your options.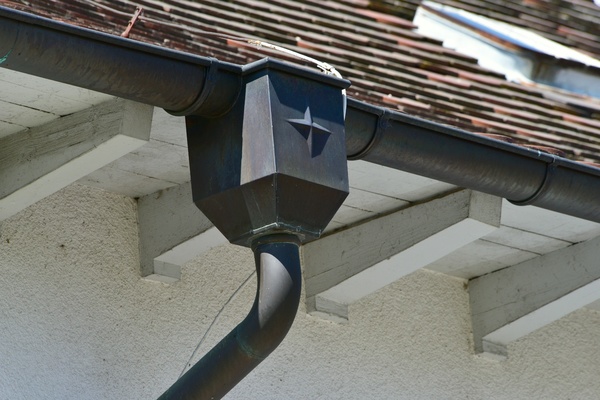 How Much Does a Gutter Replacement Cost in Columbus, OH?
There's more than one way to build a gutter system. You have different options when it comes to materials, and each option has a different price point. The material that you choose will be a large influence on the final cost of your system.
While you shouldn't choose a gutter option just because it's the least expensive option, price is one of the things you should consider. You should also be thinking about whether you like the existing gutter material that you have, what qualities you want in your gutter system and which material offers those qualities, and how you would like your home to look with your new gutter system in place. Take a look at the different cost ranges of the different materials in your area.
| | |
| --- | --- |
| Gutter Material | Cost per Foot |
| Aluminum | $3.73 – $6.63 |
| Vinyl | $3.51 – $4.25 |
| Stainless Steel |  $5.89 – $6.45 |
| Copper | $24.75 – $26.45 |
Other Factors that Influence Gutter Replacement Costs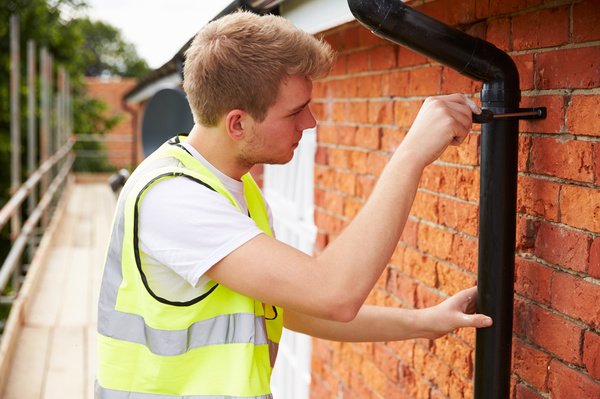 Gutter material costs are a start, but they won't give you a complete picture by themselves. Some of the other factors that impact cost include:
Cost of Labor: Are the labor costs in your area on the rise or on a downswing? Labor costs are an important factor in gutter costs.
The Size of the Gutters: You'll need to choose a gutter size. If your gutters are larger or smaller than average or if they need to be customized, that will affect your cost.
The Size of Your House: Larger homes will need more material to cover them, and they also require more labor. A gutter system for a large house will cost more.
Features on the Roof: Some roofs have features like an air conditioner unit or some other type of structure. If your gutter installers have to work around a feature, this will add to your costs.
Removal of Old Gutters: Unless your home is a new build, it probably already has a gutter system that needs to be replaced. There will be costs for that service as well.
Gutter System Add-Ons:  You can improve and enhance your gutter system with various add-ons. You may need more downspouts than the average or want to add splash pads for improved water channeling. You may also add things like gutter heaters or gutter guards.
Questions to Ask Your Contractor
The contractor you choose will also impact your costs, but that doesn't mean you should just choose the lowest estimate. The quality of service matters as much as the cost. You should get estimates from several different companies and also ask some important questions that can affect your decision, such as:
Is gutter removal included in your estimate?
Do you specialize in gutter repair or replacement?
Can I see samples of your work and speak to references?
Are you licensed, bonded, and insured?
What's included in your warranty?
When it comes to a job as important as gutter replacement, you want a company that knows its business inside and out and has your best interests in mind. Lednor Home Solutions has three decades of experience with roofs and gutters and has been helping homeowners like you all along.