How Much Does It Cost to Replace Gutters in Decherd, TN?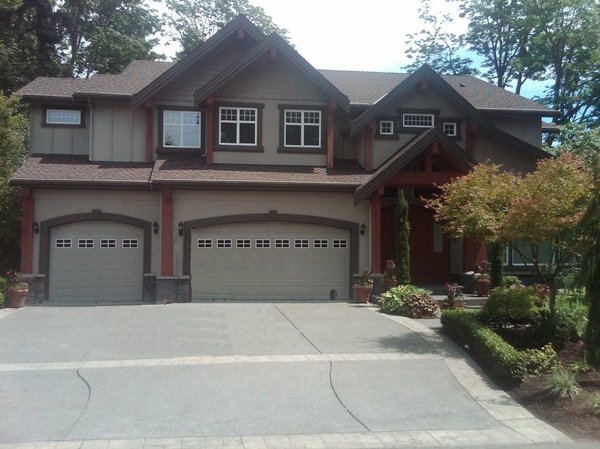 Getting new gutters is a relief. You no longer need to worry about gutter leaks or damage to your foundation, landscaping, roof, or siding due to backed up and overflowing gutters. However, if you're thinking of replacing your old gutters with new ones, there will be a cost.
Here's what to know as your budget for that gutter replacement project.
The Cost of Gutter Replacement in Decherd, TN
If you want to replace your gutters in Decherd, how much will that cost? To some degree, that depends on the type of material that you choose.
If you decide on aluminum or vinyl gutters, they will not be very expensive: $3.42 – $6.19 per square foot for aluminum gutters or $3.48 – $4.21 per square foot for vinyl gutters. However, if you decide to add other metals such as steel or copper, those are much more expensive. Stainless steel gutters are durable and run on the higher end of the gutter cost spectrum at  $5.83 – $6.39 per square foot, while copper gutters are primarily used for high-end installations and cost between $24.51 – $26.19 per square foot.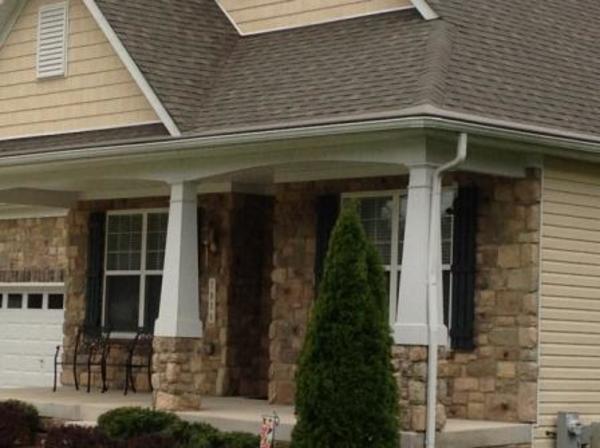 Other Factors That Influence Gutter Costs
In addition to the material that you choose for your gutters, you also need to consider all of the other factors that influence the cost of your gutter project. There are many factors, which include:
The cost of labor in your area. You can't influence this, but it does explain why a friend in another city might have a very different gutter replacement cost.
The size and shape of your home. Homes with more peaks and valleys in the roof are more difficult to work on, as are homes that are multiple levels. If your home is larger or more complex, it will likely cost more to add gutters to your home.
The gutter size that you choose. The standard gutter size is 5 inches, so if you need 6 inch or larger gutters, you may need to pay more, particularly if your home requires larger custom gutters
Every gutter removal also comes with disposal fees. Sometimes these fees are included in the fees for the gutter removal, and sometimes they are added to the estimate. This cost often runs between $13 to $15 for each 25-foot segment that is removed.
If you add more to your project such as splash blocks or a gutter cover system, these will also come at an extra cost.

Questions to Ask Your Gutter Contractor
As you choose someone to work on your project, what factors should you consider? What questions do you need to ask to ensure that your gutter project goes smoothly?
Are estimates free? What do they include?
What local references does the contractor have? Can you see examples of local projects?
How long has the contractor been doing this work?
Is the company licensed, bonded, and insured?
What kind of warranty is available on parts and installation? What exactly does it cover, and for how long?
Is debris removal included? What else is included?
At Lednor Home Solutions, we've been working with homeowners for over three decades. We want to help you replace your gutters in a way that will last, and we offer gutter covers and gutter heating as well as gutter replacement.
Looking for affordable gutter replacement in Decherd? Our experts at Lednor Home Solutions can help you calculate the cost. Get started.