How Much Does It Cost to Replace Gutters in Franklin, TN?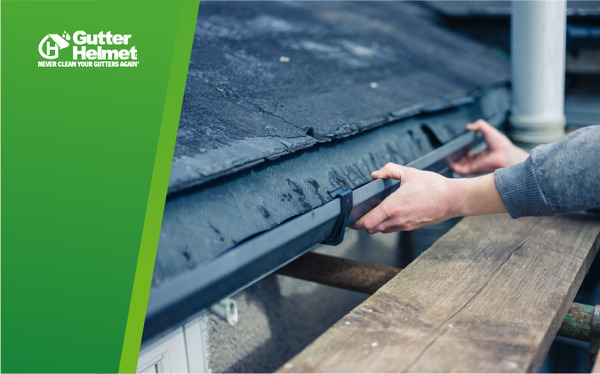 How much will your new gutters cost in Franklin, TN? How much will your new gutters cost in Franklin, TN?
If the drip, drip, drip of old, leaking gutters has you feeling concerned about your home, its foundation, and your landscaping, it could be time for a gutter replacement. However, gutter replacement is a large home project. You need new gutters, but how much will that gutter replacement cost? That depends on more factors than you might think.
BEST FRANKLIN, TN GUTTER REPLACEMENT
The best gutter replacement option in your area will be the one that lets you get the gutter system that your home needs in a style that looks good with the rest of your house and at a cost you can afford. You need a gutter replacement service that provides gutters in various materials, styles, and colors at a price you can afford. You'll also want to make sure that the company is licensed, bonded, and insured to know that you're protected. 
THE COST OF GUTTER REPLACEMENT IN FRANKLIN, TN
How much will it cost to replace your gutters in Franklin? While the overall cost of gutter replacement in Franklin may be less than in other towns and cities across the country, the total cost can vary extensively depending on the kind of material you choose to use for your gutters.
Most homes have aluminum or vinyl gutters. These products are not too expensive, and they are still durable. Other homeowners choose to add stainless steel gutters. These are quite durable, but they are more expensive. Copper gutters can be a beautiful addition to historic or higher-end homes, but they are quite costly. In general, the cost of gutter replacement begins with choosing the material appropriate for your budget and your home. 
OTHER FACTORS THAT INFLUENCE GUTTER REPLACEMENT COSTS
While the gutter material you choose is a hugely important factor in determining gutter replacement costs, many other factors also influence these costs. These include:
Where you live. The cost of gutter replacement depends, in part, on the cost of living in your area.

The size and shape of your home. Homes with multiple levels are more challenging to work on than single-story homes. Homes that have many peaks and corners can take longer to install gutters.

The size of the gutters you need will also influence your gutter cost.   Larger or custom gutters can cost more.

Purchasing additional items for your gutters will change your gutter replacement cost. For instance, adding gutter covers, gutter hangers, or new splash blocks will increase the cost of your gutter project.

The cost of material removal may or may not be included in your overall project cost. Be sure to ask if it's included to avoid surprises later.
QUESTIONS TO ASK YOUR GUTTER CONTRACTOR
As you compare gutter contractors, asking the right questions will help you find one that's the right fit for you and your home. Here are a few questions that you should ask:
How long have you been doing this work?

Does your company provide examples of your work to share, as well as references from other customers in the community?

Is your company licensed, bonded, and insured?

Are there any extra costs not included in the initial estimate?

Is there a warranty on parts and installation? How long does this warranty last? Is it transferable?
Asking these questions will help you choose the right gutter company for your gutter replacement project.
CHOOSING GUTTER PROFESSIONALS IN FRANKLIN, TN
How will you know where to find the best gutter replacement options in your area? There are a few things that you can do to help yourself find the superior choices in your area.
Ask your friends and neighbors for their experiences – Who did the people you know use for their gutters?   Was it a good experience or a bad one for them? This can help you decide where to start looking.

Find out who offers the options you want – Gutters come in different sizes, materials, and styles.   But not every gutter replacement company offers every option. So, if you know you want a custom size or a particular style or material, you can filter out the companies that don't offer that. 

Compare the costs – The cheapest option isn't necessarily the best, but you also don't want to overpay, so make sure to do a thorough cost comparison.

Ask for references – Make sure that you ask the gutter companies you're considering if they can direct you to examples of former customers who are satisfied with the job they did.
GUTTER REPAIR VS. GUTTER REPLACEMENT
Before you get started, you might be asking yourself: "do I need new gutters? Can I repair them instead?" The problem is, if you've had your gutters for long enough that they're out of warranty, they're probably ready for a replacement. Repairing them might be a good idea if it's just one repair, and then they'll be fine for a long time, but if you get them inspected and you're told that they currently or will soon need multiple repairs, replacement is probably cheaper in the long run.
Looking for affordable gutter replacement in Franklin? Our experts at Lednor Home Solutions can help you calculate the cost. Get started.