How Much Does It Cost to Replace Gutters in Salt Lake City, UT?
Does your home have a good gutter system? Gutters are essential for the function of your home, so if your home doesn't have them or has an old or damaged gutter system, it's probably time to start thinking about putting in a new gutter system. But that can sound like an expensive undertaking. How much does it cost to replace gutter systems in Salt Lake City, UT?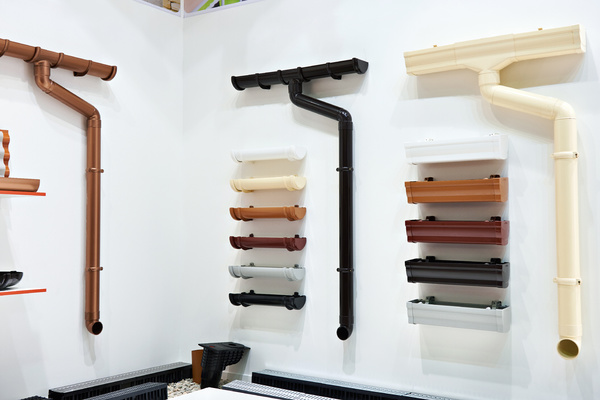 The first thing that you need to know about the cost of gutter replacement is that the type of material you choose for your gutters is a significant factor in the cost of the overall system. Gutter systems come in a number of different materials. While cost shouldn't be the only factor in choosing a gutter system, it should certainly be one of the things that you consider.
Many gutter systems come in choices like aluminum, copper, vinyl, and stainless steel. The materials each have their own price range and their own list of pros and cons. For example, copper is more expensive but has a classic look that might be the perfect complement for your home. On the other hand, aluminum costs less and is incredibly versatile. Talk to your gutter contractor about the different materials available and your own preferences to determine which one is right for your home.
| | |
| --- | --- |
| Type of Gutter | Cost per Foot |
| Aluminum | $4.15 – $7.01 |
| Copper | $26.40 – $28.50 |
| Vinyl | $4.40 – $5.32 |
| Stainless Steel | $7.38 – $8.08 |
Other Factors that Influence Gutter Replacement Costs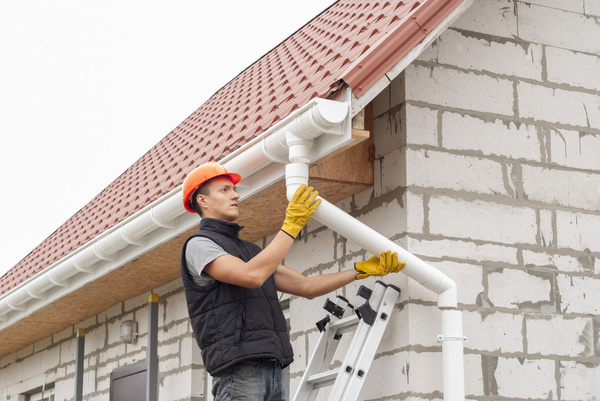 Materials aren't the only factor involved in gutter system costs. Some of the other things that you'll want to take into consideration include:
Labor costs

: Worker costs vary by area and over time, and these variances will affect your costs.

Sizing

: Gutters that are smaller or larger than the standard size will affect the cost. Ask your contractor if you're not sure whether you need this.

House area

: If your house is bigger, you'll need more material for coverage than a smaller house will. More materials equal higher costs.

Roof layout

: A more complicated roof layout will also cost more. Roof features and the roof's pitch can create more work and, therefore, more costs.

Removal costs

: If your home currently has a gutter system, it will have to be removed before a new one is installed, and that will factor into the cost. This may or may not be included in your estimate.

Upgrades

: Splash blocks, gutter heaters, and gutter guards that prevent clogs and save you money on regular cleanings are all considered upgrades but can be necessary for some homeowners and can certainly add value to your system. However, they also come with additional costs.
Questions to Ask Your Contractor
To get the right gutter system, you need the right contractor. Your gutters matter a lot to the function of your home, so you want an experienced contractor that will get them right. Knowing what questions to ask your contractor can help you narrow down the choices and make a good decision.
Is your estimate free? What's included in it?

Do you specialize in gutter replacement?

Can you put me in touch with some local references?

Can I see proof that your company is licensed, bonded, and insured?

What warranty options are available to me?
Looking for affordable gutter replacement in Salt Lake City? Our experts at Lednor Home Solutions can help you calculate the cost. Get started.