Do Gutters Improve Your Property Value?
Gutters are one of those home features that homeowners often don't think much about until they stop working correctly. But when they get clogged or break and water starts to damage your roof, siding, foundation, or landscaping, you really start to notice how important good and well-functioning gutters are to your property.
But does this mean that gutters can increase your property value? Can they be a reason why you may get more for your home, or not, should you decide to put it on the market? Read on to find out how gutters influence property value.
The Value of Working Gutters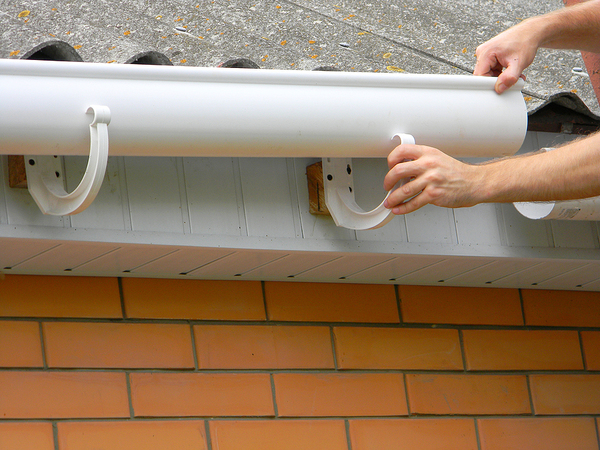 Homebuyers think about gutters in much the same way that homeowners do: if the gutters on a property are in good repair and working properly, that's as it should be, so they're typically not thought of as something of high or additional value.
However, if the gutters aren't working as they should, or if they're sagging, damaged, or broken, it's likely that the buyer will pay less for the house than they would if the gutters were in good condition. Clogged or broken gutters can cause water damage to the roof and siding on the house, foundation erosion, and other problems.
In order to get the asking price your house deserves, you'll probably need to fix any gutters that are damaged or leaking. Otherwise, you may well find yourself knocking money off of your asking price in order to sell.
In summary, standard gutters that are in good repair don't really add anything to your property value, but if your gutters are not in good repair, they can decrease your property value.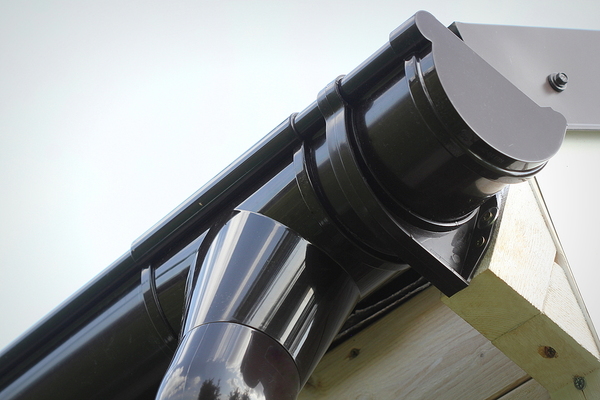 Gutters That Do Add Value
While that's true, it's a mistake to think that gutters can never add value to your home. While the most basic gutter systems are what most homebuyers expect and are not necessarily a selling point, you can add additional value to your property with an enhanced gutter system—adding elements that will help your gutters function better and last longer.
For example, a gutter heating system helps to prevent ice dams from forming, which can occur when rainwater freezes in the gutters in low temperatures. This addition to your gutter system may add value to your property because it cuts down on potential expenses and repairs for buyers later on.
Gutter covers can also increase your property value. Gutter covers help prevent gutters from getting clogged with leaves and debris—clogs which can cause icicles to form and further damage your gutters. For buyers, this addition not only means that they'll have a more functional gutter system, but it also means that they'll have less maintenance work to do themselves—they won't need to worry about unclogging the gutter system regularly.
At Harry Helmet, we've been bringing our superior standards in customer service and product quality to our customers for over 35 years. Thinking about a gutter installation project? Talk with the experts.