Gutter Cleaning Tools: 3 Popular Choices in Atlanta
Highlights:
Some homeowners want to stay on the ground, which they can do with a telescopic hose wand.
Others like to get up close to the gutter with a scoop.
If you have powerful home appliances like a blower, power washer, or wet/dry vac, an attachment can turn them into powerful gutter cleaners.
Keeping up a home is no mean feat. There are many things that you have to do as a homeowner to keep your home functioning the way you want it to and maintain your home's value. And one of those things is to keep your gutters flowing the way they're supposed to. Hopefully, most of the time, that will happen on its own, but after storms and other weather events, and sometimes just after building up for a time, clogs can happen, and clogged gutters cause damage. Knowing how to effectively and safely clean out those clogs is important. And to do that, you have to have the right tools.
Telescopic Hose Wand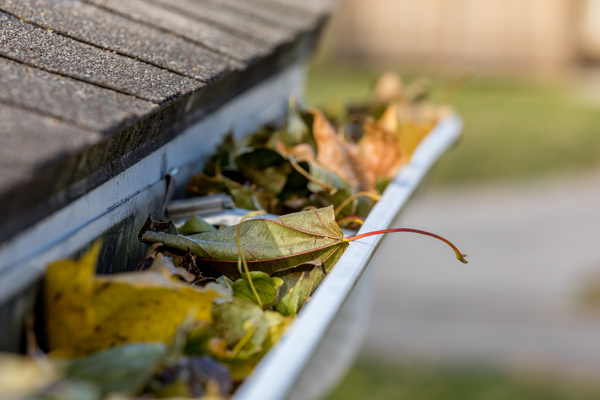 Maybe you don't want to get on a ladder and risk your neck to clean out your gutters. That's a good choice; gutter cleaning can be dangerous! And maybe you don't have a pressure washer. But you probably do have a garden hose; most homes do.
A telescopic hose wand will let you stay on the ground where it's safe and doesn't require you to buy any more expensive equipment. You attach the wand to the threads of your garden hose, and it works with the hose to create enough pressure to spray out your gutters. Plus, they'll adjust to reach the higher sections of the gutter.
Gutter Cleaning Scoop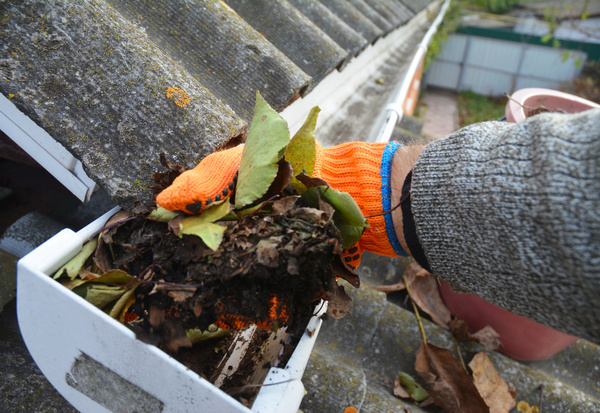 If you're not afraid to get on a ladder, and you would rather get up close and personal with the job you're doing, then a gutter cleaning scoop is probably the way to go. It's simple and basic. They look like candy scoopers and will let you learn over the gutter, scrape out the bottom, and see that you're getting rid of the debris and that your gutters are clean.
Beware, though. Scoops are a lot of work – not just the scooping part, but the part where you'll need to move and reposition the ladder every few feet. Make sure that you're following all of the safety procedures while doing this. 
Appliance Attachment
You can get a gutter cleaning attachment for your wet-dry vac, pressure washer, or leaf blower. Not all homeowners have or want all of these devices, so your first consideration when choosing one should be which device you already have. 
A pressure washer attachment lets you use water to blow the leaves and debris out of your gutter; a leaf blower does the same thing, but with air. If you use a wet-dry vacuum, you could either suck the leaves and debris into the vacuum or use the blower to blow it out, making this a more versatile tool than most. 
Of course, you could also choose to forego gutter cleaning equipment and instead get gutter covers for your gutter system, preventing clogs and debris from building up in your gutters, to begin with.
Enjoy life year-round without cleaning your gutters. Avoid the headache of gutter cleaning with Lednor Home Solutions. Buy gutter guards in Atlanta