Gutter Heating Cables: Self-Regulating Vs. Thermostat-Controlled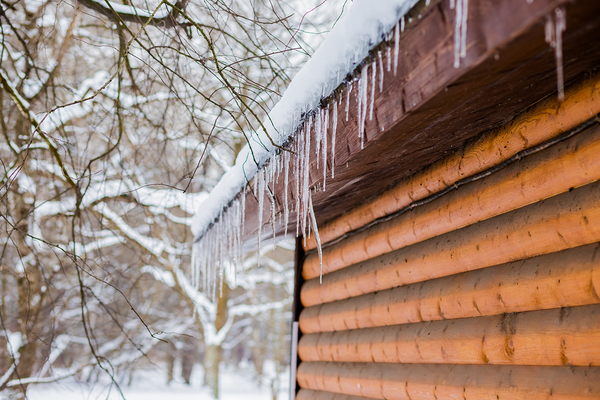 If you have gutters and you have snow and ice, gutter heater cables are probably on your "to-do" list. Without proper gutter heating, your gutters and your roof can suffer from ice dams. Ice dams will damage your home even as the icicles look pretty on your gutters. What kinds of gutter heater products are available, and which one should you choose for your home?
Avoiding the Ice Dam
Ice dams occur when ice backs up in your gutters. Those long icicles and icy backups onto your roof will melt and move water under your roofing shingles, leading to leaks. Often, the ice that accumulates in your gutters creates a dam, and behind that dam cold water and ice back up and seep under the roofing shingles.
If you've ever experienced mysterious leaks in your roof that seem to come from the area near the edge of your gutters, these are likely due to ice dams. The Family Handyman says that these ice dams can cause damage much farther back than you might think, stating: "Sometimes water can work its way 5 or even 10 ft. back up under the shingles. Eventually, it drips through the roof into the soffits (the outside overhangs), walls, and worst of all, onto your ceilings."
One solution to gutter ice is the gutter heater cable.
Thermostat-Controlled Gutter Heat
Heating cables are used for a number of home applications both inside and outside the home. For example, many people enjoy a heated floor in their bathroom. These heating cables are often called gutter heat tape.
A thermostat-controlled gutter heating system is also called a constant wattage system. It performs at a constant temperature and is helpful for those homeowners who don't want their gutter heater cable to change temperature at all. These heating systems use more power and come with a thermostat. Constant wattage cables are good at melting snow.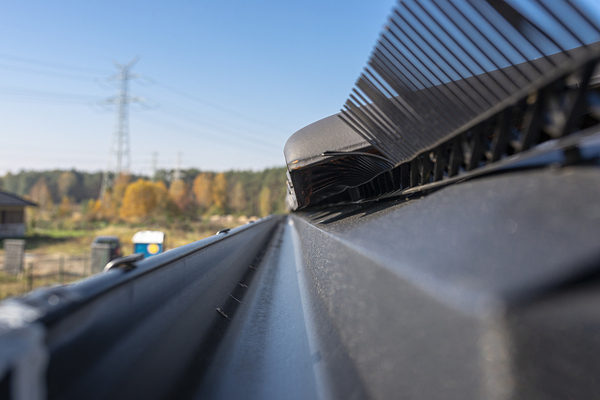 Self-Regulating Gutter Heaters
A self-regulating gutter heater has a conductive core that becomes more conductive when it's cold, making the heating cable increase its wattage depending on the temperature. This feature is very useful for homeowners.
Self-regulating gutter heater cables are:
Low-maintenance on a daily basis. You don't need to worry about whether to turn them up or down.
Energy-efficient. They turn off and on based on the temperature. You have more important things to do than to consider whether your gutter heat needs to be turned off.
Self-regulating systems do tend to have an overall off and on switch, so when it is summertime they can be off, and when the weather starts to get cold they can be turned on.
Self-regulating gutter heat cables are the best at roof and gutter deicing and pipe freeze protection.
Lednor Home Solutions' Helmet Heat
If you're looking for a gutter heater, take a look at Lednor Home Solutions' Helmet Heat. This system is simple for you as a homeowner, since it requires no input from you other than the decision to install it in the first place. It's installed without wires from heating tape, so it's not visible to people who are standing outside your house. It's also self-regulating, so you don't need to worry about the temperature outside and whether you should turn your gutter heater up or down.
At Lednor Home Solutions, we're about finding solutions. What's the best snow and ice solution for your roof and your gutters? Talk to the experts; contact us today to schedule a free estimate.