Harry Helmet named Best Pick for Gutter Installation by EBSCO Research!
You've probably read a lot on this blog about the unrivaled gutter protection provided by the patented Gutter Helmet system. And we at Gutter Helmet Systems, better known as Harry Helmet, are proud to have given our customers superior products, services, and guarantees for over 30 years.
Now, the rest of the nation is finding out about us, too!
Harry Helmet has been named a 2013 Best Pick by the independent research firm EBSCO Research. The organization is responsible for releasing its annual Best Pick Reports, a publication which lists the top home service providers in all 50 U.S. states, as determined by the homeowners themselves.
How does a company become a Top Pick? It's anything but easy.
EBSCO Research conducts thousands of telephone interviews each year, contacting homeowners who have recently patronized certain home service providers. In order to be eligible for the Best Pick Reports publication, a company must meet several, very stringent criteria. One of the toughest requirements is to receive an A-rating from no fewer than one hundred homeowners who are surveyed by EBSCO Research personnel.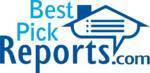 Harry Helmet is extremely honored to be tapped as a 2013 Best Pick. But it's not like we haven't been recognized by outside agencies before. After all, Harry Helmet has been an accredited member of the Better Business Bureau since 2009. More recently, we were named to the Inc. 5000 List for 2012, which is a record of the five thousand fastest-growing companies in America (from all industries, not just home service providers), as computed by Inc. Magazine.
In addition, it's not news to us that we have some of the most satisfied customers in the gutter protection industry. For instance, one homeowner in Baltimore says, "I just love my Gutter Helmet! It works perfect! I recommend this product to everyone I meet!"
Another in Riverton, New Jersey tells us, "The service technicians were very professional and courteous. We are extremely satisfied with your companies product and service."
And a resident of King of Prussia, Pennsylvania informs us that the "(e)xperience was very pleasant — starting with the initial call, the sales rep, the person setting up the installation & date, and the crew that did the installation."
Still, it's nice for our diligent commitment to customer service to be acknowledged by an outside firm. And we are both privileged and humbled to be a part of the Best Pick Reports listing for 2013. Of course, it's no secret that we offer the some of the best service that can be found in Maryland, Virginia, Washington, D.C., Ohio, West Virginia, Pennsylvania, Delaware, and New Jersey — in any service industry.
Since we opened our doors in 1981, we at Harry Helmet have built our business with a few simple goals: to offer the finest gutter protection system on the market, to provide installation of Gutter Helmet products that meets the highest standards of quality and workmanship, and to treat our customers with the respect and courtesy that we would want if we were patronizing our business. And we at Harry Helmet look forward to providing this unsurpassed customer service for the next three decades… and beyond!
Written by Harry Helmet