Homeowners Ask: How Often Should I Clean My Gutters?
Highlights:
Gutters need to be cleaned several times a year.
Avoid cleaning gutters in unsafe conditions.
Look into gutter cleaning alternatives to make your life safer and easier.
You probably don't think about your gutters when you're washing the dishes, getting rid of the mess in the basement, or planning your annual spring cleaning. But although it's an outdoor chore, gutter cleaning is a chore that you can't afford to ignore or forget about. Clogged gutters can ruin your landscaping, harm your roof, and even contribute to a pest problem on your property. Take a look at what you need to know about how often you should be cleaning your gutters.
How Often is Enough?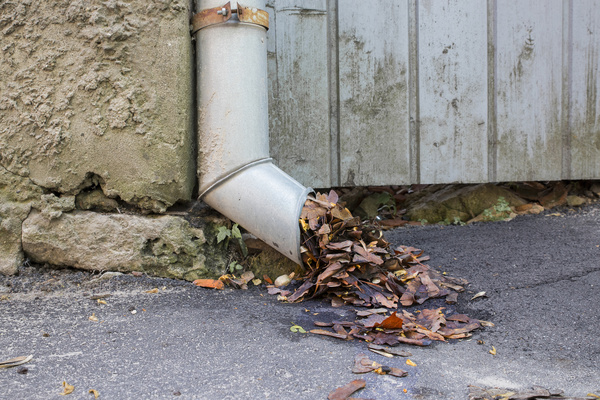 There are different recommendations for how often you should be cleaning your gutters. Some experts say twice a year at minimum, with the caveat that this number is just a minimum, and you should be prepared for more. 
Others say you should clean once a season, so four times a year. And still, others suggest six times a year, with three of those occurrences happening in the fall. You may also hear a recommendation that you at least check to see if your gutters need to be cleaned after every significant storm – so in an active hurricane season, for example, that could be many times. 
Suppose your property is overshadowed by many trees. In that case, you're probably going to have to clean your gutters more, especially when the leaves fall in the autumn. If your property is very exposed and doesn't have a lot of plant coverage, you may need to clean them less often. Active storm seasons also necessitate more checking and cleaning. 
How to Clean Your Gutters
It's important to note that cleaning your gutters can be dangerous. Ensure that you're using equipment (like ladders) in good repair if you're going to do the work yourself, and choose a day when the sun is shining, and you have good visibility. 
It's usually recommended not to clean your gutters in the middle of the winter. Snow and ice can make an already dangerous chore even more dangerous. 
Alternatives to Cleaning Your Gutters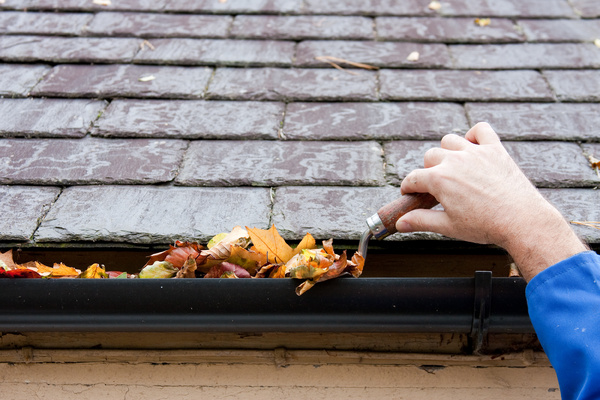 If the work of cleaning your gutters sounds too onerous or too dangerous, there are alternatives. For example, in some cases, you can use a power washer with an attachment to clean your gutters from the ground. You can also hire professionals to clean the gutters for you. 
Another good option is to install gutter guards on your gutters. Gutter guards, like those offered by Harry Helmet, eliminate the need to clean the gutters because they allow debris and leaves to slide off the top, leaving only water running through the gutters. You'll never need to worry about cleaning those gutters again.
If you need help with your gutters or you're ready for gutter guards, Harry Helmet is here for you. Harry Helmet has been working on homes like yours for more than 30 years. Schedule a free estimate