How Much Does It Cost to Replace Gutters in Baltimore, MD?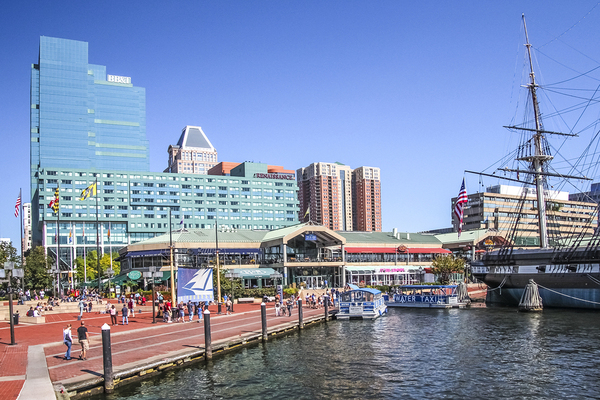 Gutter prices in Baltimore run from $4.24 a linear foot to $35 a foot.
What will the cost be for your home?
Gutter Replacement In Baltimore
In Baltimore, the hot summers don't pose a challenge to your gutters, but the cold, wet, and windy winters certainly can. Wind can damage your gutters by sending fine and large debris into the gutters, clogging them or causing them to warp. In the winter, wet snow can accumulate in the gutters, warping them or freezing and thawing, causing damage to the roof. All of these factors lead to a need for gutter replacement.
How Much Will It Cost to Replace Your Gutters?
The cost of gutter replacement depends on many different factors. Here is a rough estimate of how much it will cost to replace the gutters on your home in Baltimore:
| Type of Gutter | Cost per Foot |
| --- | --- |
| Aluminum | $4.24 to $7.56 |
| Vinyl | $4.56 to $5.52 |
| Stainless Steel | $7.64 to $8.37 |
| Copper | $26.06 to $35 |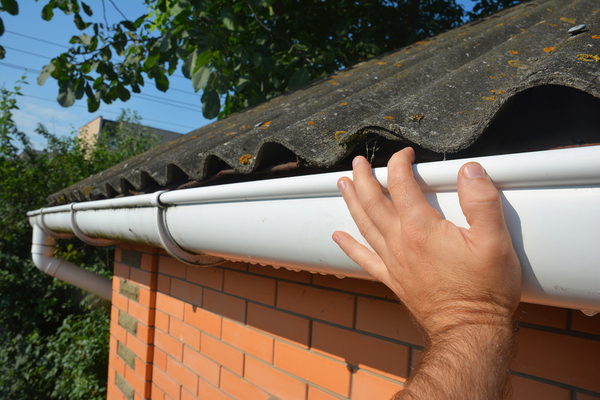 Factors That Effect Gutter Replacement Cost
What is responsible for the large range of potential gutter replacement costs?
Gutter materials are responsible in large part for the variation in replacement costs.
Aluminum starts at $4.24 per square foot.
Vinyl starts at $4.56.
Steel starts at $7.64.
Copper starts at $26.06.
Aluminum and vinyl are less expensive options. Stainless steel is durable but very expensive, and copper is usually only used on historic homes that are looking for historic authenticity and where cost is less of a concern.
The size of your gutters also matters. Larger 6-inch gutters will be on the higher end of the cost spectrum, and custom gutter needs will cost more than standard gutters.
The installation costs of your gutters impact your overall cost of replacement. This varies depending on:
The labor costs in your area.
The amount of customization that you need. For instance, the number of corners and downspouts involved in your gutter installation will change the installation price. This is because corners and downspouts need to be carefully installed to avoid leaks, and this takes additional time.
The challenge that your roof poses to the installers. For instance, the style of your roof will impact that cost for installation. It is hard to install gutters on a more complex roof with many peaks and valleys. The number of levels that you have in your home will impact gutter installation costs. The more levels, the more challenging it is to install your gutters.
Finally, there is a cost to remove your old gutters. Make sure that this is included in your gutter estimate. While it is usually not too high, it can run around $0.61 per square foot.
There are also costs for the installation of specific elements on your gutter project. These include:
| Type of Material | Cost |
| --- | --- |
| Downspouts | $10.73 for 10 feet |
| Splash blocks | $18.81 |
| Roof flashing | $100 to $400 to replace |
| Hangers | $2 to $20 depending on style |
What to Ask Your Contractor
What questions should you ask as you get a gutter estimate? You need to know:
Is the estimate free?
Will the contractor remove old gutters? Is this included in the estimate?
What assurances do you have that work will be done well? Is there a warranty? Is the contractor licensed or bonded?
Is this area of work something that the contractor does regularly?
Looking for affordable gutter replacement in Baltimore? Our experts at Lednor Home Solutions can help you calculate the cost. Get started. 
Note: We strive for accuracy in our pricing research, but individual providers may be higher or lower than our estimates. Minimum project size and other special requirements may apply.