How Much Does It Cost to Replace Gutters in Bellevue, WA?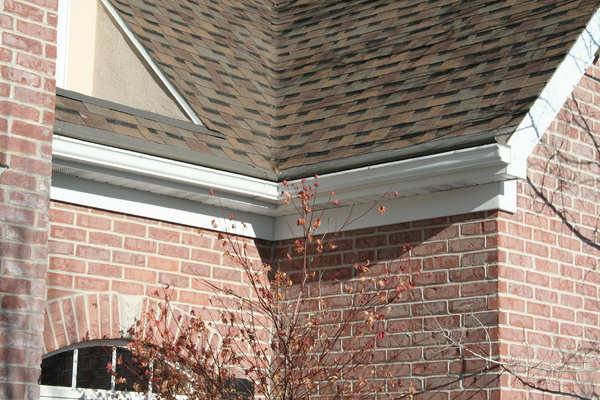 Washington's wet coastal weather impacts the city of Bellevue, Washington. This area receives abundant rainfall every year, and it can have snow in the winter as well. If you live in Bellevue, you know that you need high-quality gutters to manage the heavy fall, winter, and spring rain. If your gutters get clogged with debris such as needles from the local trees, they will overflow, potentially causing damage to your foundation.
HOW MUCH DO GUTTERS COST IN Bellevue, WA?
If you live in Bellevue, gutter prices range between $4.15 to $28.50 per linear foot.
That is a large range, and it can be difficult to plan your gutter replacement project if you don't know exactly how much your gutters will cost. What factors impact the total cost of your gutter replacement project?
Factors That Affect Cost 
Gutter costs vary depending on the type of material used for the gutter. This is because some materials such as copper are quite expensive and are mostly used for specific applications such as adding gutters to heritage homes.

There are a number of other variables that impact the gutter cost as well. These include:
The size of the gutters. Larger 6-inch gutters are more expensive than 5-inch gutters.
Custom work that needs to be done. For instance, if you request a custom gutter size, this will come at an extra cost.
The size of the home, specifically the number of levels. Homes with many levels need extra work when it comes to gutter installation.
The number of corners and downspouts. The more complex the home, the more work it will be to install new gutters.
The cost of labor in your area. If you live in a place where labor costs are higher, this will impact the cost of gutter installation.
The cost of removal of the old gutters. This tends to run between $13 to $15 for each 25-foot segment that is removed. Some companies include this cost in their overall cost for gutter replacement, so check to see if it is included in your estimate.
There are also other items that will need replacing, such as downspouts and splash blocks. Often, one downspout is included for a specified linear footage of gutter. The cost for the downspout below is for an extra downspout. What do your gutter installation extras cost?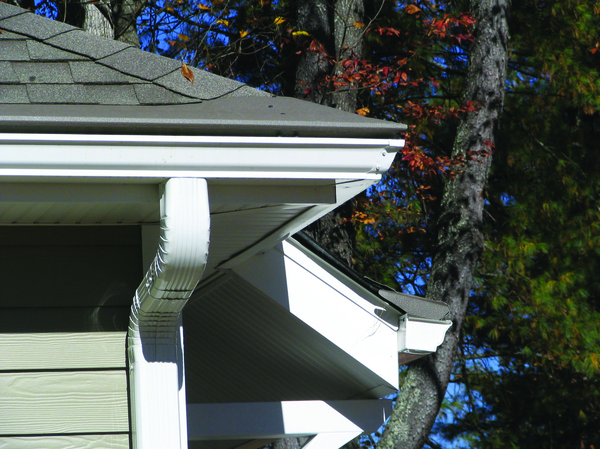 Questions to Ask Your Contractor

When you're getting a gutter estimate, what kinds of questions should you ask to make sure that you get the best gutter installation for your home?
Ask about the estimate process. Does the contractor do this for free?
Ask what is included. Is debris removal included, for example?
How much can you trust the contractor's work? Is the contractor licensed and bonded? Is there a warranty on parts and installation?
What is the contractor's experience in this area of work?
Asking these questions will help you have the best possible experience with your new gutter installation.
Note: We strive for accuracy in our pricing research, but individual providers may be higher or lower than our estimates. Minimum project size and other special requirements may apply.