How Much Does It Cost to Replace Gutters in Cleveland, OH?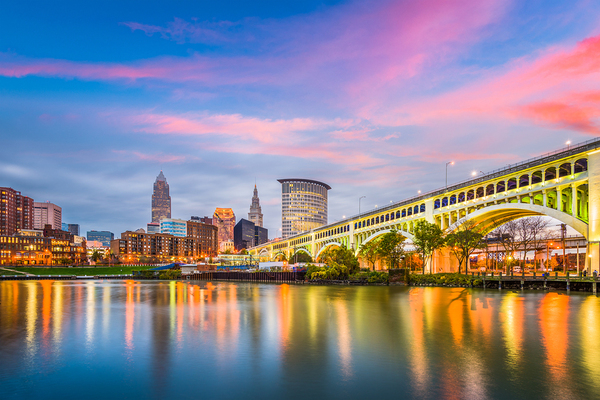 That depends on many factors, but costs can run between $3.79 and $29.04 per square foot.
Why is there such a wide range for gutter replacement, and how can you manage your costs?
The Need for Gutter Replacement in Cleveland
Cleveland's cold, snowy winters can cause stress to your gutter materials and your roofing alike, warping gutters and causing ice dams to damage your roofing. Cleveland has a wet spring, which means that your gutters are under pressure from spring debris and water running through them. Windy weather can also lead to roof and gutter damage when debris falls on the roof. All of these factors lead to a need for gutter replacement.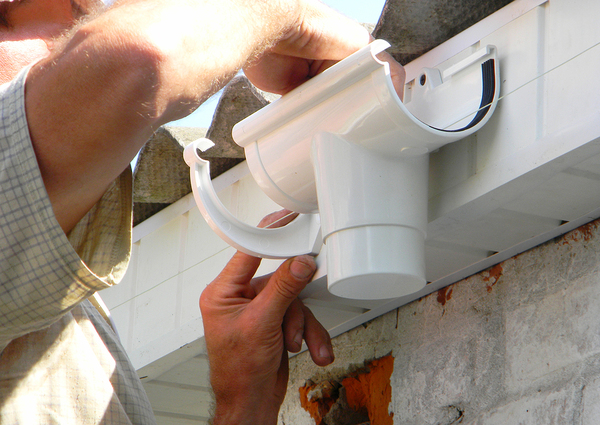 How Much Will It Cost to Replace Your Gutters?
The cost of gutter replacement depends on many different factors. Here is a rough estimate of how much it will cost to replace the gutters on your home in Cleveland:
| Type of Gutter | Cost per Foot |
| --- | --- |
| Aluminum | $3.79 to $6.87 |
| Vinyl | $3.86 to $4.67 |
| Stainless Steel | $6.46 to $7.08 |
| Copper | $27.17 to $29.04 |
Factors That Impact Gutter Replacement Cost
Why do gutter replacement costs vary so much?
The gutter materials that you use are one big factor responsible for the variation in costs:
Aluminum starts at $3.79 per square foot
Vinyl starts at $3.86
Steel starts at $6.46
Copper starts at $27.17
Steel and copper are expensive options. Steel is very durable, while copper is often used in historic home restorations in which cost is not a large factor.
Gutter sizing also impacts the cost. Larger 6-inch gutters are more expensive than 5-inch gutters, and custom gutters are even more expensive.
The installation costs of your gutters impact your overall cost of replacement. This varies depending on:
The local labor costs.
The number of corners and downspouts involved in your gutter installation. These take time and care to install because they are prone to leaks if they are installed poorly.
The challenge of your roof. For instance, if your roof has many peaks and valleys or if your home has many different levels, this will impact gutter installation costs.
There is a cost for debris removal. While it is usually not too high, it can run at $0.60 per square foot and up.
There are also costs for the installation of specific parts of your gutter project. These include:
| Type of Material | Cost |
| --- | --- |
| Downspouts | $10.73 for 10 feet |
| Splash blocks | $18.81 |
| Roof flashing | $100 to $400 to replace |
| Hangers | $2 to $20 depending on style |
What to Ask Your Contractor
When you get an estimate for your gutters, what else do you need to ask?
Is the estimate free?
What exactly is included? What is extra?
Will the contractor remove old gutters? Is this included in the estimate?
What assurances do you have that work will be done well? Is there a warranty? Is the contractor licensed or bonded?
Is this area of work a specialty of this particular contractor?
Looking for affordable gutter replacement in Cleveland? Our experts at Lednor Home Solutions can help you calculate the cost. Get started. 
Note: We strive for accuracy in our pricing research, but individual providers may be higher or lower than our estimates. Minimum project size and other special requirements may apply.