How Much Does It Cost to Replace Gutters in Greensburg, PA?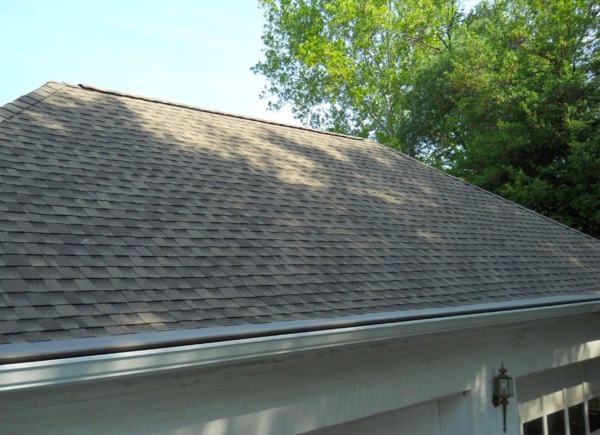 If you live in Greensburg, PA, what will it cost to replace your gutters this year? With 47 inches of rain each year (more than the national average), those who live in Greensburg need strong gutter systems. However, getting a new gutter system can be a costly process. Are there ways to make it more cost-effective? How much of your new gutter cost is under your control?
How Much Do Gutters Cost in Greensburg, PA?
If you live in Greensburg, your gutters will generally cost between $3.43 and $26.31 per square foot.
This is a huge range in cost. Why are gutter costs so different? In part, different gutter costs are due to the wide variety of gutter materials that are available. Aluminum and vinyl gutters tend to be less expensive, while copper gutters last up to 50 years but are far more expensive.

Other Factors That Influence Gutter Cost
If you're trying to find other ways to keep the costs of your gutter project down, consider these other costs and how they influence the overall cost of your gutter project:
The size and shape of your home change your gutter project. If your home has many levels, these make it more difficult to install gutters, and therefore your gutter project will be more expensive. If your home has a lot of corners, these involve extra work and will also make your gutter project pricier.
What's included in your estimate? Some gutter companies include extras such as debris removal in the overall estimate, while others do not. A low estimate may not include debris removal.
The size of your gutters will also influence the cost of your project. If you need to have 6-inch gutters or larger, these gutters will cost more. If you require custom gutters, doing a custom gutter job will also cost more.
What you add to your gutters and your home will necessitate an additional cost as well. The more downspouts and splash blocks you need to add, the higher the cost. If you add a gutter heating system or gutter cover, that also has an additional cost. However, the benefit of these systems is that they protect your gutters and reduce maintenance, saving you money in the long run.

What to Ask During Your Gutter Estimate 
What should you ask during your estimate? Check with your gutter professional about the following questions:
What is your warranty like? Does it cover materials and installation?
How long does your warranty last?
What is your company's reputation in this field? Do you have references that I could contact?
Are you insured and bonded?
Do you offer debris removal and cleanup as well?
Doing your due diligence will help you choose the right gutter professional for the job. At Lednor Home Solutions, we bring decades of experience to your gutter project.
Looking for affordable gutter replacement in Greensburg? Our experts at Lednor Home Solutions can help you calculate the cost. Get started. 
Note: We strive for accuracy in our pricing research, but individual providers may be higher or lower than our estimates. Minimum project size and other special requirements may apply.