How Much Does It Cost to Replace Gutters in Portland, OR?
Where do you start when you need new gutters? Unless you have unlimited resources, your best bet is probably to start with cost. While price isn't everything, sticking to a budget is usually necessary for most homeowners. This piece explains how you should consider the cost of gutter replacement.
How Much Does a Gutter Replacement Cost in Portland, OR?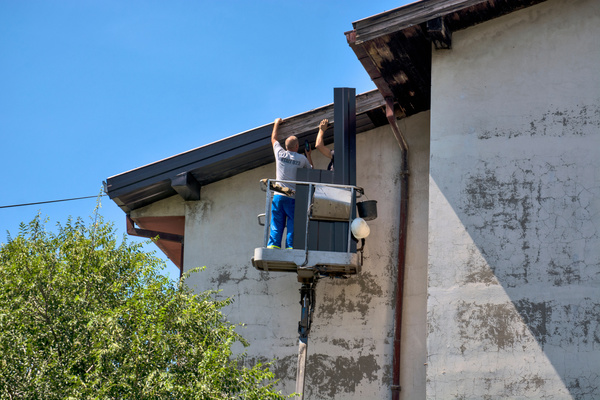 Gutter material is one of the most significant factors involved in determining the costs involved in new gutter installation, so it's a great place for your exploration of gutter replacement cost factors to begin. Some of the most popular gutter materials for homes like yours are copper, stainless steel, vinyl, and aluminum.
The important thing to know is that none of these materials is definitely the best or worst choice. Instead, they each have a list of pros and cons to consider. You'll make a choice based on what's most important to you. For example, if durability matters most at a lower price point, you might choose aluminum. Copper is a good choice to give your home a classic look. Stainless steel is a hardy and long-lasting material. Take a look at how the cost of each of these materials breaks down.
| | |
| --- | --- |
| Type of Gutter | Cost Per Foot |
| Copper | $27.72 – $29.63 |
| Stainless Steel | $6.60 – $7.23 |
| Vinyl | $3.94 – $4.76 |
| Aluminum | $3.64 – $6.17 |
Other Factors that Influence Gutter Replacement Costs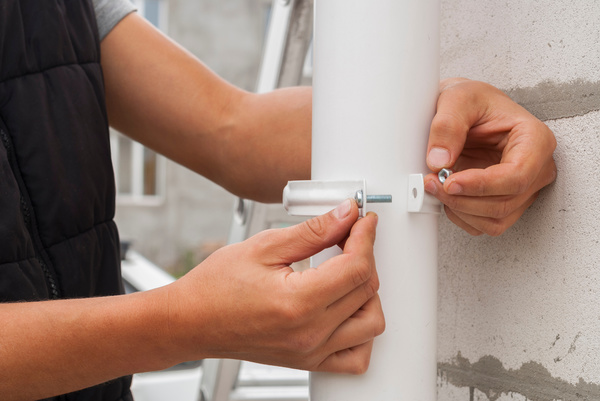 Gutter materials are an essential part of the overall totals, but other factors also play roles in determining cost and shouldn't be overlooked.
What does labor cost?

 You'll be paying for the work involved in installing the gutters themselves. What is labor currently going for in your area?

What does size cost? 

If your home needs a size that isn't standard, you can expect to pay more for the difference.

What does the home's size cost?

 A larger home that covers a bigger area will need more gutter materials, downspouts, hardware, and labor. Gutter systems for bigger homes cost more as a result.

What do your roof features cost?

 A plain, unobstructed roof will cost less than a roof with features like an air conditioning system installed or complicated corners and alcoves.

What does gutter removal cost?

 Most homes already have a gutter system. When you install a new one, the old one has to go somewhere. This will make up part of your cost. 

What do your add-ons cost?

 It may not be enough to install a basic gutter system with no extras. If you need extra downspouts, want to combat harsh winter conditions with a gutter heating system, or want to prevent gutter clogs without the need to clean your gutters by installing a gutter guard, these options will cost more upfront. However, they may save you money in the long term. Be sure to consider the additional upfront costs and ongoing savings when deciding.
Questions to Ask Your Contractor
Of course, gutter installation services will vary. The best way to decide is by getting estimates from different installers to get an idea of the average cost in your area and choose the best services and quality at the most reasonable prices. When you're seeking estimates, make a list of questions to ask potential contractors. That list should include some of these questions:
How much does gutter removal cost, and is it part of the estimate you give me or a separate expense?

Does your company specialize in gutter replacement?

Can you direct me to examples of your previous work so I can check it out myself?

Can I see proof of licensing, bonding, and insurance?

What's included in the warranty, I'll get with my new gutter system?
With Lednor Home Solutions three decades of experience working on roofs and with gutters, you can trust them to handle your gutter installation with care.  Schedule a free estimate.