How Often Should Little Rock, AR Homeowners Clean Gutters?
Your gutters are an essential part of your home, and if you don't keep them clean, they won't function the way you need them to. Your gutters will need to be clean and free of clogs to effectively drain and guide water down from your roof without damaging your roof or causing water damage to your home's siding and landscaping. How often do you need to clean your gutters out to keep them running correctly, though? The answer is: it depends. Take a look at some of the things you need to know about gutters to ensure that you're keeping them clean.
At A Minimum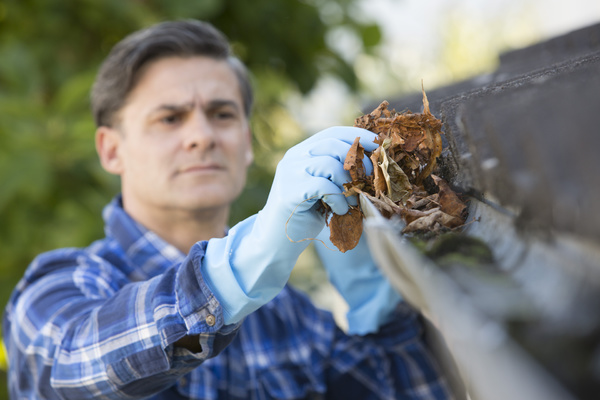 Many sources will tell you that you need to clean your gutters out at least once or twice a year. So this is a good place to start.
There are several ways to get your gutters clean, including climbing up on a ladder with a trowel and a bucket to clean them out by hand, using a power tool attachment for gutter cleaning that attaches to a pressure washer, wet/dry vac, or hose that allows you to clean them out from the ground, or simply hiring professionals to come by and do the work for you. No matter where you live or how you choose to do it, you can count on needing to do this at least every six to twelve months.
When More Is Required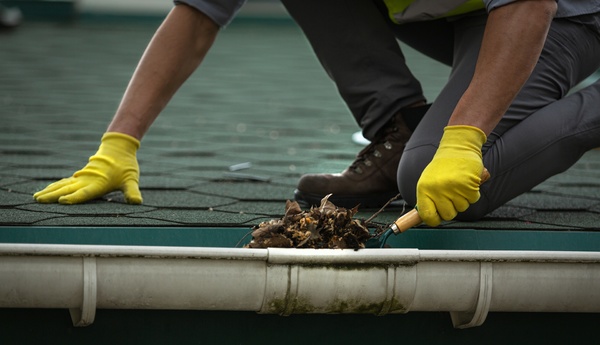 While once or twice a year is a good start, it's not enough for some houses. So when do you need to clean your gutters more often? 
If your home is surrounded by many trees and other foliage, you will probably need to clean your gutters more often. Leaves fall or blow off of trees in all seasons, and leaves are one of the main things that will clog up your gutters. If you're surrounded by foliage, you should probably plan on cleaning the gutters every three months or so. 
Another reason to do an extra cleaning is if you've recently been through a hurricane or other large storm. Anything could have been blown into your gutters, and they need to be checked for damage as well. So even if it's not your normal schedule, if you've recently experienced a significant storm, it's a good idea to clean the gutters out. 
What If You Don't Want To?
Not wanting to clean the gutters is understandable. It's not about being lazy – this chore can be dangerous to do when you climb a ladder yourself, difficult even with the correct tools, and expensive to hire someone to do. It's perfectly understandable if you want to avoid it entirely. But of course, allowing debris to build up your gutter comes with its own hazards and expenses.
There is a solution, though. A gutter helmet keeps debris out of your gutters while allowing rainwater in. This way, the gutters always work correctly and never get clogged, and you have no need to clean. A gutter helmet can pay for itself over time by allowing you to save the time and money involved in cleaning the gutters yourself.
Want to eliminate gutter cleaning? Spend your time relaxing instead of climbing a ladder with Lednor Home Solutions. Buy gutter guards in Little Rock.