How Retractable Awnings Add Value & Comfort to Your Home
All across the country, people are trying to add value to their homes by increasing the amount of usable square footage. Many of them choose to build a new room onto their home, such as an extra bedroom, sitting room, or even a sunroom. Others construct a patio, porch, or covered deck to achieve the same goal. But either option usually costs several thousands of dollars to complete the project.
There's a better, less expensive way to add functional space to your residence; have a retractable awning installed!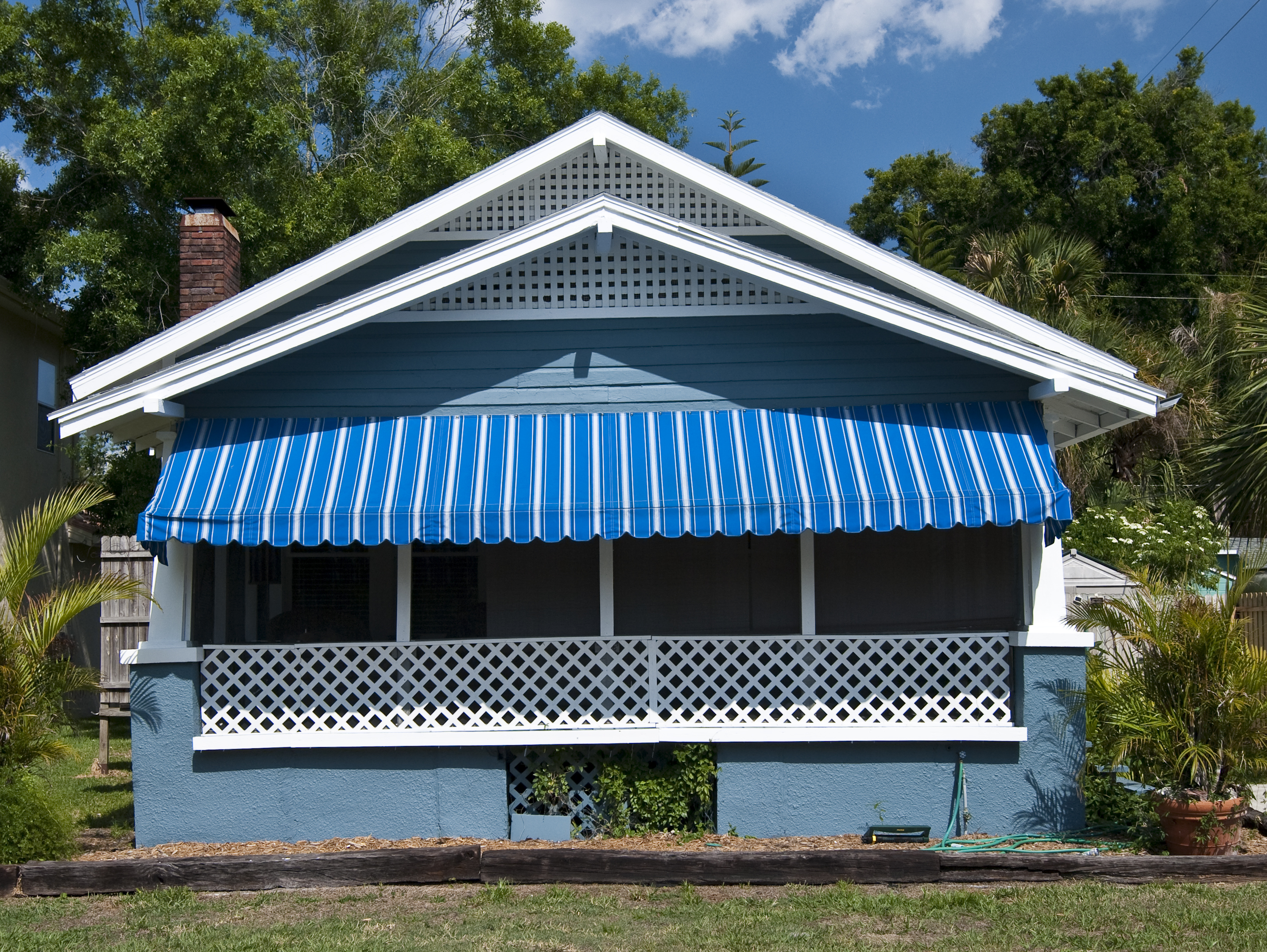 Retractable awnings add shade and usable outdoor space.
Retractable Awnings Provide Instant Shade
Retractable awnings can attach to the rear, side, or even front of your home with a minimum of work. They operate either by a manual hand crank or an electric motor that can be operated via remote control. And retractable awnings are available in a wide range of colors and styles to perfectly complement the exterior of your home.
The most appealing aspect of a retractable awning is the ability to provide your exterior space with shade whenever you want it. So instead of your family and guests having to constantly shield their eyes from the sun, they can relax and enjoy the outdoors comfortably. Awnings can also provide protection from the sun's harmful UV rays, which can cause health problems from sunburn to melanoma. An awning can even keep your space protected from light rain or snow. You could say that using a retractable awning is almost like adding an extra room to your home, a place where people can gather!
Retractable Awnings Offer Protection, Add Value
In addition to protecting people, retractable awnings can also protect furnishings. With an awning, the sun's rays won't be constantly shining on patio chairs, tables, and swings. As a result, these pieces will last longer and remain beautiful instead of fading and eroding from too much sunlight. The same concept applies to furniture, rugs, and carpets inside your home that are near a window. The awning can block the sunlight that streams through windows into your home, where over time, it could otherwise discolor fabrics and yarns.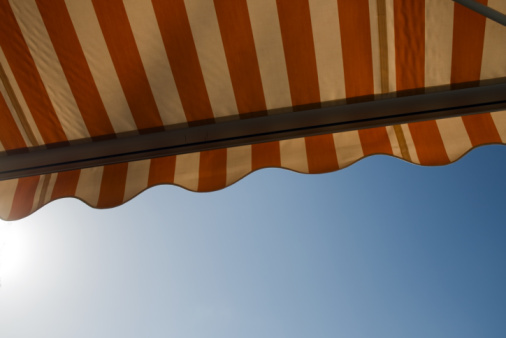 Retractable awnings are available in a range of colors and designs.
Also, a retractable awning can add value to your home. It can create additional usable space that doesn't show up in your square footage total. Plus, an awning adds a splash of color and style to your exterior facade, which can help your home stand out from the crowd in an aesthetically-pleasing way.
More Versatile Than Permanent Awnings
It's better to go with a more versatile retractable awning than a permanently-mounted model. One important benefit offered is versatility. There may be times in the spring and fall when additional sunlight is needed to warm the space, and a retractable awning allows for that. You can also open or close the awning in order to help your plants and flowers receive the perfect amount of sunshine to grow and flourish.
Retractable Awnings Can Save You Money
Finally, you can use your retractable awning to help minimize utility bills. When closed, it can provide natural light for your interior without having to keep lamps or overhead lights on, and the sunlight can help heat your home in the winter. And when you open the awning, its ability to block the sun can help keep your home cooler in the summer – so your air conditioner doesn't have to work as hard.
If you're interested in seeing what a retractable awning can do for your home, contact the professionals at Harry Helmet today. They'll pair you with an experienced awning expert who will present you with dozens of style, fabric, and color options so you can choose the model that's ideal for your home. Call Harry Helmet today for more information at 1-888-5-HELMET, or fill out this form to set up an appointment. Soon, you'll be enjoying all of the benefits of a retractable awning!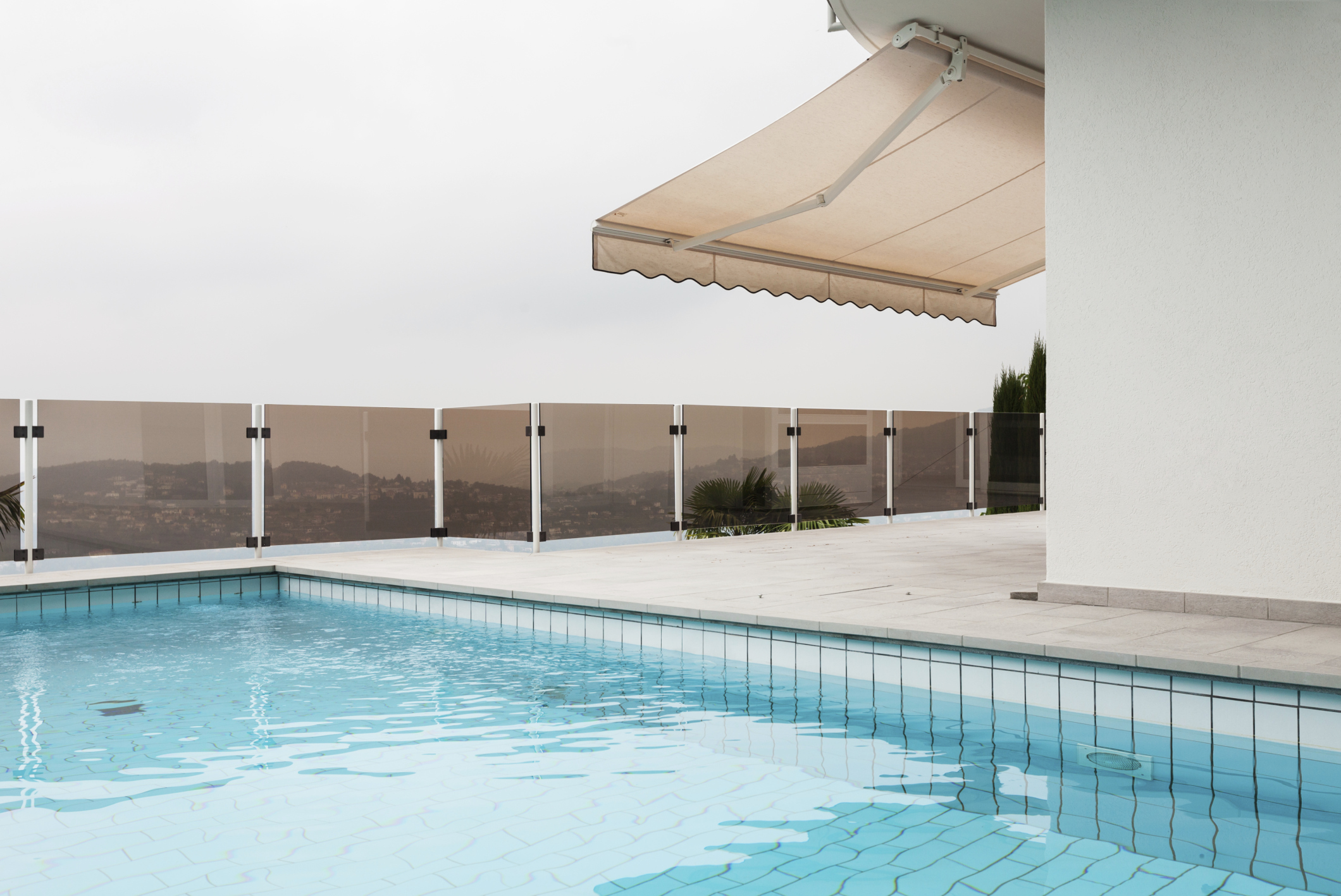 A bit of shade is nice to have!
 Written by Del Thebaud