How to Clear a Clogged Downspout
Highlights:
Clear downspouts keep the water flowing freely through your gutters.
You can clear your own downspouts with the right tools and safety precautions.
If you've made certain that you have a clog, you can clean your downspout out from the top and bottom.
Your downspouts are the lines that direct water down from the gutters and away from the side and foundation of your home. When they're clogged, they don't work properly, and this can cause your gutters to overflow and lead to various types of damage to your house and property. Clogged downspouts don't need to be a tragedy, though. Learn about the steps you can take to clear your own clogged downspouts.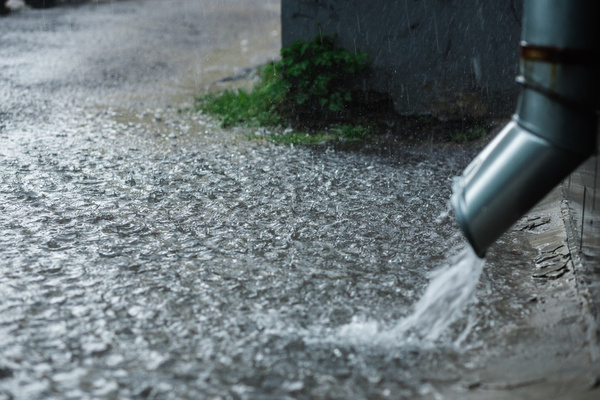 Ascertain the Clog
How will you know if you need to clear a clogged downspout? The simplest way to know if you have a clogged downspout is to look at your gutters. Are they filling up and overflowing with the rain? If the gutters themselves aren't clogged, that's a sign that your downspouts aren't draining the water the way they should.
Another sign is if you notice that the soil is eroding underneath your gutters.
Or you might notice that the siding of your home is water damaged – that there are signs of peeling paint, moisture, or dirt stains. These things mean that water is spilling over the sides of the gutters rather than going down the downspouts.
Start at the Bottom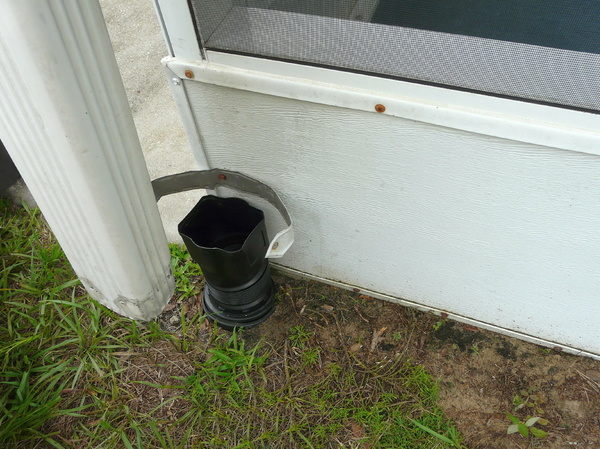 When you know that you have a clog, your best bet is to start at the bottom. If you have an extension attached to the bottom of your downspout, remove it. Use a trowel to insert up the downspout and get out any of the debris you can reach. Use a hose to spray water up the downspout to dislodge any remaining debris in the area.
If the clog is only at the bottom, this could be enough, but if your downspout is very clogged, or if you're not sure, you'll then need to move to the top.
Rinsing From the Top
Cleaning out your downspout from the top is the most difficult part and can be dangerous. You'll need to climb a ladder and carry a tool with you. Make sure that you follow safety precautions and ask for help as appropriate – you want to avoid any accidents.
To simply clean out your downspout, bring the garden hose up to the top opening with you. If you need to clear a stubborn clog, however, you may need more pressure. A tool such as a leaf blower, a power washer, or a wet/dry vac should have enough power to push the clog through the pipe and out of the bottom of the spout so that the water will flow freely again.
If you need help with gutter maintenance, Lednor Home Solutions has been working on homes like yours for more than 30 years and is ready to help you.  Schedule a free estimate.