How to Clear Your Roof for Santa's Sleigh
Okay, you've tried you're very hardest all year long to be nice (despite the constant temptation to be naughty), and the fruits of your labor will soon pay off when Santa Claus pays a visit to you and all of the other nice households across the world on Christmas Eve.


But you haven't crossed the finish line yet. There's still work to be done preparing for Kris Kringle's arrival to your home. For instance, it is recommended that you clear ample space under or around your Christmas tree for Santa's gifts. Be sure to lay out an adequate serving of tasty milk and cookies, not that fat-free, all natural imitation stuff. (He doesn't go for healthy alternatives. Have you seen Santa?) And never, ever leave a fire roaring in the fireplace when you go to bed Christmas Eve — or the results could be disastrous.
Another important task on your pre-Christmas to-do list is to prepare your roof for the arrival of Santa Claus' sleigh and reindeer. Here are some suggestions on how to accomplish that goal:
Replace worn shingles. If there are a few places where Santa might trip and fall on uneven or missing shingles, then you should probably replace them ASAP.
Scoop up wet leaves. Piles of leaves that are wet from rain, snow, or ice melt can trap additional water, wear away shingles, and possibly leak into your attic.
Clear your roof of snow. In most cases, the safest way to do this is to use a long snow rake to drag the snowpack onto the ground. If heavy snow sits on your roof for a long time, it could weaken its support and even cause a collapse.

Break ice dams. Use an awl or ice pick to break up the ice on your gutters or roofline. To prevent ice dams, insulate your roof better and consider a heating cable system for your gutters.
Prevent future ice formation. Take some pantyhose or stockings and fill them with corn-based deicing material (NOT salt – that can corrode your gutters and damage your lawn). Place them in your gutters, or perpendicular to the roofline to break up ice dams.
Clean your chimney. Get a chimney sweep to make sure that your chimney isn't blocked with anything that could cause problems. Santa's job is dirty enough as it is.
Use Christmas lights to make a "runway." Two parallel rows of lights several feet apart will allow Santa to make a smooth landing on your rooftop on Christmas Eve.
Put up a windsock. Crosswinds can be difficult if the weather isn't ideal on Christmas Eve. A holiday-themed windsock on your roof can help Santa gauge his approach more accurately.
Employ spotlights for additional illumination. Once Santa lands, he won't want to walk around in the dark. A few spotlights on the roof could help him (but not too bright; that could annoy your neighbors and get you on the naughty list).
Provide food for the reindeer. These hard-working animals love lichens and bearberry. But if you can't find those, they'll appreciate a few carrots, apples, or plants.
One final note: part of being "good" is maintaining your home properly in order to avoid costly repairs down the road. Harry Helmet can assist you with many of those services in the coming year, no matter what the season may be. After all, it's never too early to get on the big guy's good side for next Christmas!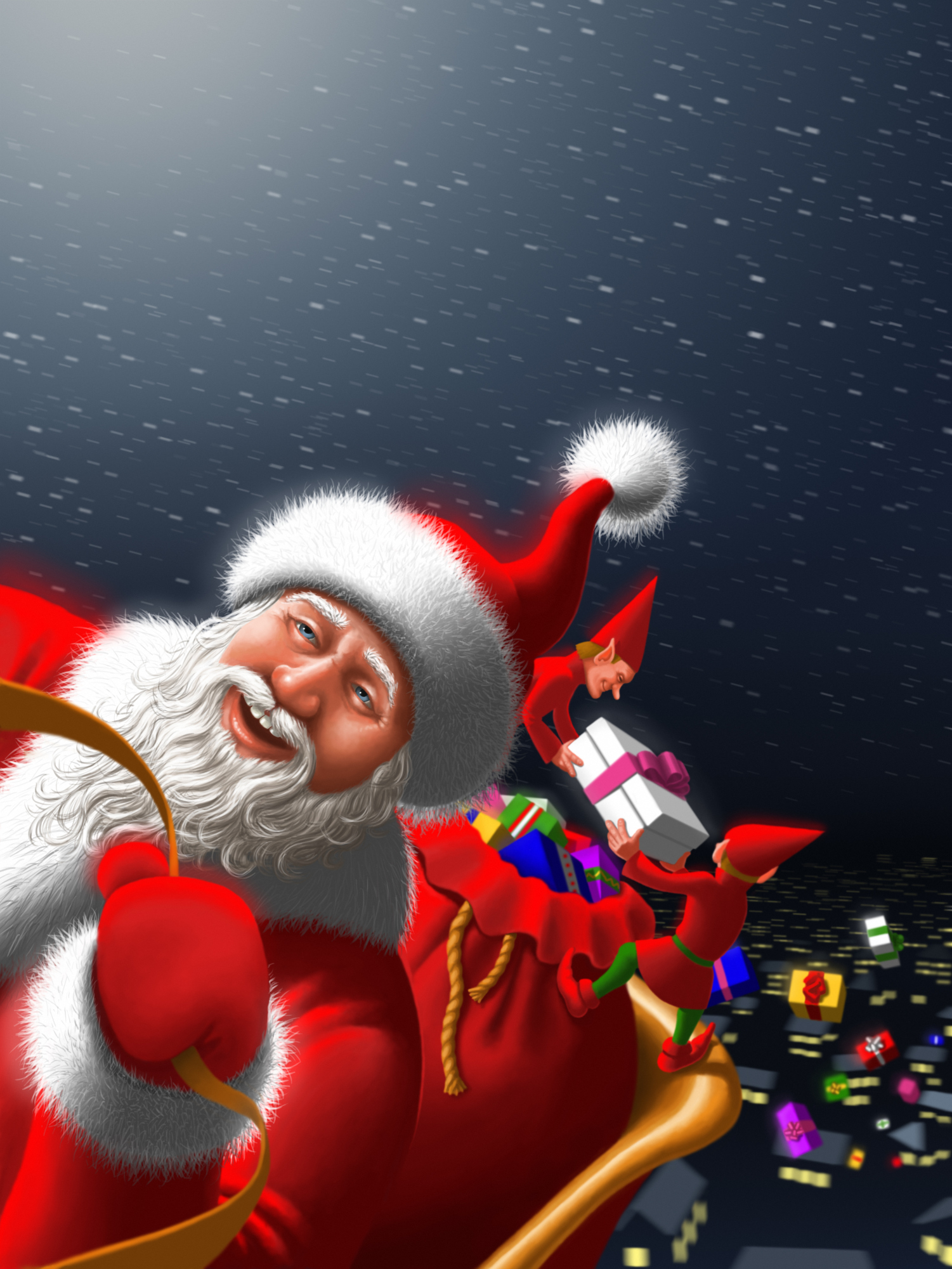 Written by Chris Martin