How to Install Gutters without Fascia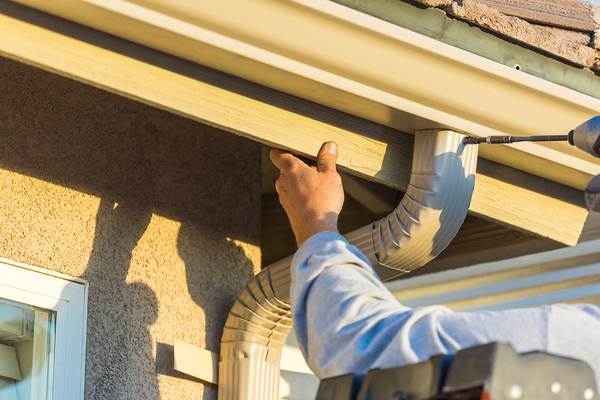 Are you wondering how to install gutters without fascia? Many a homeowner has encountered this quandary when embarking on a gutter project. Usually, homes have fascia, making it easy to install new gutters securely under the roof. What do you do when you're missing fascia boards? Do you need to add them? Will it be necessary to reroof your home?
What Are Fascia Boards?
According to Swish Building Products, "the fascia board is the long, straight board that runs along the lower edge of the roof." The fascia is connected to the roof trusses and supports the bottom roof tiles. When it is present, it also carries the weight of the gutters. This means that the fascia is a part of your home that carries a lot of weight, so why would it be missing?
Why do some homes lack fascia boards? Sometimes this occurs in an older home or in a more rustic-looking home. Some homes have built-in wooden gutters or crown molding, and they were made so long ago that the contractors thought that these finishing touches would work well for the home far into the future. Often, the original contractors thought that the home would not require other gutters. There may be local building codes that allow homes to be built without fascia.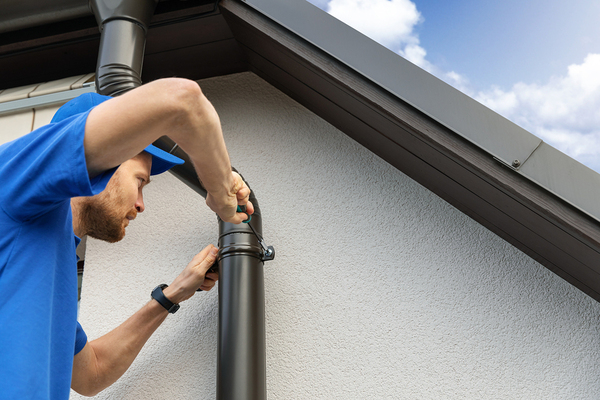 Why Add Gutters?
If your home originally had no gutters or had wooden built-in gutters, why would you need modern gutters now? Old, wooden, built-in gutters can leak, rot, and may collect a lot of debris, leading them to spill over and damage your landscaping or loosen the soil around your foundation. The same thing happens when water slides off your roof onto the ground. Over time, the soil loosens around the foundation, causing it to shift and crack.
How to Attach Gutters Without Fascia
Fascia boards are important for attaching gutters; however, they are not completely necessary. If you discover that you don't have any fascia boards, what happens next? Where can you attach your gutters?
A home without fascia needs to have gutters attached by roof straps. These straps act as a sling for your gutter. They're fitted to the gutter hanger, and then they are attached directly to the roof.
Sometimes, the roof needs repair in addition to the gutters, but you aren't able to complete both projects at the same time. If you have an older roof, it's better to place the strap over the shingles rather than risk shingle breakage and leaks. After all, that's why you're working on your gutters in the first place – to reduce water damage.
Roof straps are not a replacement for all of the functionality that the fascia board provides. Instead, they're a solution for your gutters, so that you can add gutters to a home without worry.
At Lednor Home Solutions, we know how to work with your home. Connect with us about your home's specific needs, and we'll be happy to provide an estimate.  Schedule a free estimate today.