How to Install Half Round Gutters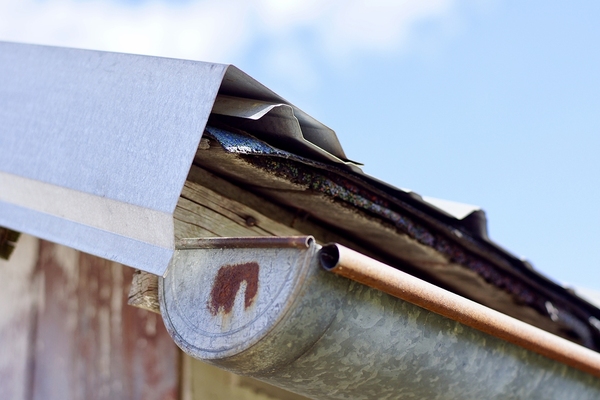 It might seem like there is only one type of gutter – the one that collects rainwater from your roof. However, there are actually many different styles of gutters, and they suit different home styles and needs. Should you choose a half-round gutter? If so, how do you install half round gutters?
Choosing a Gutter Style
When you're choosing your gutters, you need to think about both style and substance. What gutter style will look good on your home? How will it actually work with the water that flows off your roof?
Gutter styles include:
K style gutters, with a flat bottom and back. These gutters look like crown molding. According to HouseLogic, "in general, K-style gutters have twice the capacity of their half-round cousins of the same width, and cost up to 50 percent more per linear foot."
Half-round gutters are tubes that are half of a circle. They are often found on historic homes. For instance, you might see a copper half-round gutter on an older or restored home.
Many gutters come in 5- and 6-inch widths. That way, you can choose how much rainwater you need to accommodate and plan for a larger gutter if you have more rainwater.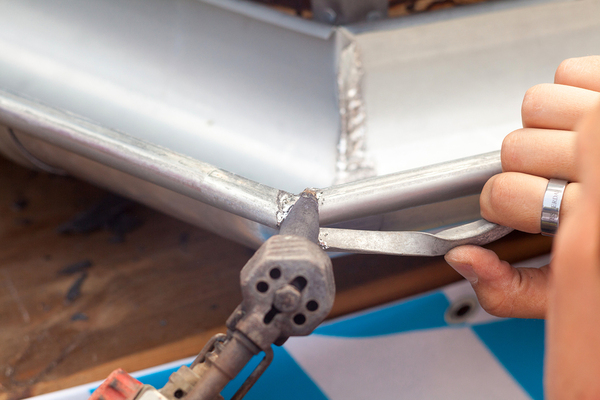 Installing Half Round Gutters
How do you install half round gutters? There are several steps:
Get your supplies. Look at the length of gutter that you need. Get it cut or cut it yourself. Determine how many downspouts you will have and where they are located. Check the fascia to make sure it is ready for new gutters. If it is rotten, replace or repair it.
Hanging the gutters at a slight slope is key because the water needs to run down toward the downspouts. Hold the gutter just under the roof, and make a mark. Then make a mark at the downspout end. Make sure that your gutter slopes about a ½ inch for every 10 feet of run. According to This Old House, you should "locate the high point of the gutter's run—the farthest point from a single downspout or the midpoint between two. Then you can set the pitch, and the rest is all downhill."
Screw the brackets into the rafter tails.  Brackets should be less than three feet apart; 32 inches is usually the maximum.
Determine where you want the downspout, and place a mark on the gutter. Cut out part of the gutter so that you can insert the downspout.
At the places where the gutters come together, polish the metal and then solder the parts together.
Add the downspouts. Add downspout brackets so that they are well-secured.
When to Call A Professional About Gutter Installation
While you may want to install your own gutters, there are times when it makes more sense to ask a professional to help with your gutter installation. You should ask a professional when:
You need seamless gutters that are custom-made for the size of your home. These gutters leak less often than gutters that are sectional because sectional gutters have seams.
You don't want to get onto a ladder and work on your gutters.
You're not sure how to get the correct slope for your gutters or how to attach them to the house securely.
You need an effective gutter cover or gutter heating system.
When you need help with your gutters, Lednor Home Solutions is here. Talk with us today, and schedule a free estimate.