How to Secure Gutters to Your Home Safely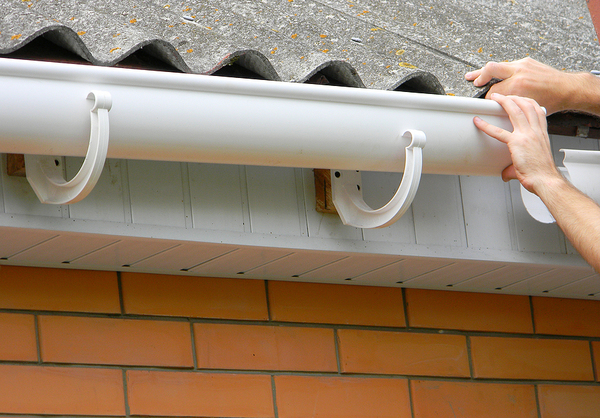 If you have gutters, you've probably had issues with older gutters sagging, warping, and leaking. That is the nature of aging gutters. At first, they seem to be holding on, but after many years or after too many storms, the weather begins to take its toll, and your gutters start to show it.
How can you secure gutters to your home safely so that you're safe and your gutters are working well to protect your home?
Gutter Installation: Why Your Gutters Must Be Secure
Gutters are more complex than they look. They are attached to your home and gently angled so that water will move from your roof into your downspouts. Without properly-secured gutters, you might experience:
Pooling water
A backlog of debris in your gutters
Rusting gutters
Gutters that start to come off of your home
Accompanying siding, landscaping, and foundation damage
Install Gutters the Right Way
If you're having gutter problems, you must install gutters the right way, securing them properly to your home. What does this look like?
Removing debris from loose gutters
Carefully inspecting gutters for warping, rust, holes, and other damage
Removing gutter spikes from loose or sagging areas using a drill
Reattaching gutters using gutter screws. According to Home Guides, it's helpful to replace these spikes with screws: "Insert 7- to 8-inch gutter screws into each hole where you removed one of the shorter gutter spikes. Unlike standard gutter spikes, which attach only to the fascia board behind the gutter, gutter screws are designed to pass all the way through the fascia and into the rafters beyond."
Placing a sleeve or ferrule over each gutter screw
Checking that the head of the screw touches the surface of the gutter without overtightening it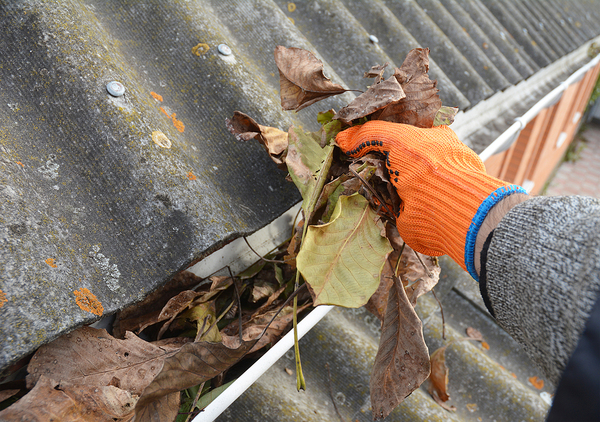 Gutter Safety and Personal Safety
By installing new gutters or reinforcing existing ones, you make your home safer. You can reduce the number of puddles or icy areas that accumulate under your gutters. You also reduce potential damage to your home from overflowing water.
However, you also need to make sure that you can install gutters safely. Particularly during the rainy and snowy times of the year, standing on a ladder can be hazardous. Unfortunately, those are also the times of the year when your gutter problems often become more obvious—you're likely to see the rain and snow back up and overflow from your gutters.
If you are going to stand on a ladder, make sure that you practice ladder safety:
Don't make changes to your home on a stormy or windy day
Ensure that the ladder is stable and on firm, level ground
Ensure that you have three points of contact with the ladder
Work with someone else who can support and observe the work
Use the right equipment. Wear work gloves and non-slip shoes, and use an appropriately-sized ladder.
Keep contact with the ladder. If it's challenging for you to climb a ladder, consider talking with a professional who can repair or replace your gutters for you instead.
Wear appropriate protective eyewear and gloves when removing old pieces of gutter. This will help prevent cuts and injuries.
If you have gutter questions, we have answers. Talk with us at Lednor Home Solutions to plan an estimate for your new gutters. Get gutters that are the right fit for your home. Talk with us today.