Improve Your Home's Value with Roof and Gutter Upgrades
There are plenty of good reasons to try to boost your home's value. Perhaps you are thinking about putting it on the market soon. Or maybe a higher home value will allow you to borrow more money against it. Or you could just want to improve the value of your most expensive asset. Whatever the reason, it's not a bad idea to focus less on changing the interior or exterior aspects of your home, and more on what sits on top of it. Namely, your roof and gutters.

You Can't Improve If You Don't Maintain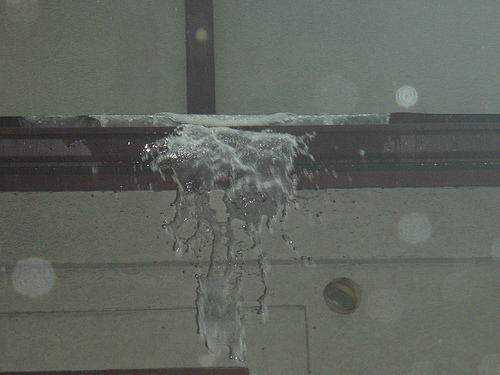 What some homeowners (especially those trying to sell their homes) fail to realize is that a gaggle of interior upgrades won't have their intended effect if the structure's gutters and roof are in disrepair. And it's more than just a black mark on the home's curb appeal. A leaky roof and broken gutters will allow water to flow to places where it isn't supposed to — like attics, interior walls, and the foundation. Over time, those issues will overwhelm any value gained by making other home improvements. Furthermore, foundation problems could result in repair bills that can easily run into the tens of thousands of dollars. So while fixing your gutters and repairing your roof may not increase what your home is worth, these measures will certainly help you maintain the value that it already has.
Getting New Shingles
That said, there are a few upgrades on the roof and gutters which can enhance your home's appearance. First and foremost, a complete replacement of your roof shingles is a relatively easy way to add value to your home. In fact, replacing your existing roofing with sturdy fiberglass asphalt shingles carries an average return on investment of 57.8%.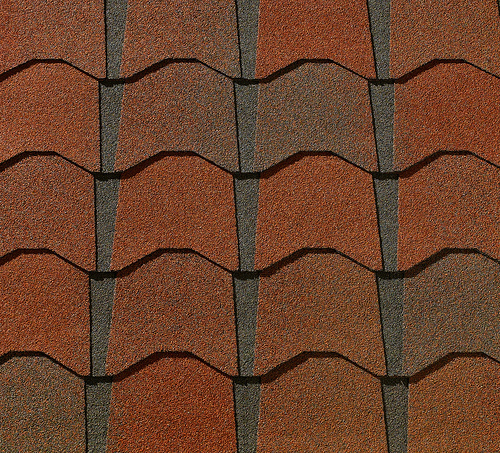 Instead of basic composite or asphalt shingles, you can opt to have so-called "designer shingles" put down on your roof. Not only do designer shingles perform all of the necessary functions that their standard counterparts do, but they also add a bit of visual flair to the top of your home. Shingles which resemble those seen on a country manor, Victorian, or Southern mansion may help your home stand out on your block.
Gutter Upgrades
Believe it or not, there are some types of gutters which can add value to a home while working to channel rainwater away from it. A simple alteration is to boost your home's curb appeal by painting your gutters to match your home's trim or exterior wall color. Adding a gutter protection system may also be attractive to homebuyers who despise cleaning out their gutters.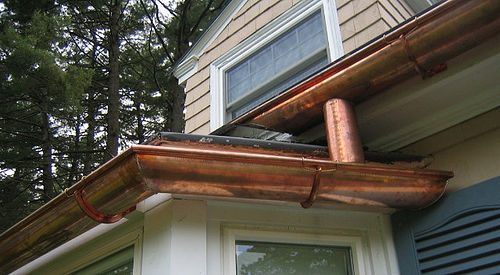 If you want to upgrade from your existing aluminum gutters, investing in a long-lasting stainless steel guttering system might be an option. Or to increase visual appeal, you can select copper gutters to augment a more natural exterior look to your home. If you want the appearance of copper gutters without paying a premium, there are aluminum gutters with a faux-copper finish available from some contractors.
Lots of homeowners spend thousands of dollars on room remodels, home additions, and landscaping in an effort to boost their home's net worth. But they don't stop to consider the effect that their roofs and gutters have on their home's overall appeal. Addressing these areas may have a positive effect on their home value, without necessarily breaking the bank to do it.
Photo credits #2 and #3: GAF Roofing, Ctd 2005.