How Much Does It Cost to Install Gutter Guards in Columbus, OH?
Cleaning your gutters is a dirty job, and it can be a dangerous one too. It's probably not something you look forward to a few times a year. However, paying to have your gutters cleaned is an option, but the cost of that adds up after a while. If you've been wishing there were another option, good news: there is! Installing gutter guards on your gutters keeps out solid debris and allows water to flow through freely, removing the burden of keeping them clean and clog-free.
Of course, installing gutter guards comes with a cost too. Is it worth the cost? Keep in mind that while you would normally have to clean out your gutters several times a year, gutter guards will spare you that cost each time, so eventually, they'll pay for themselves. You'll also avoid gutter, roof, and home damage from clogs you didn't get to in time. That adds up as well.
How Much Do Gutter Guards Cost in Columbus, OH?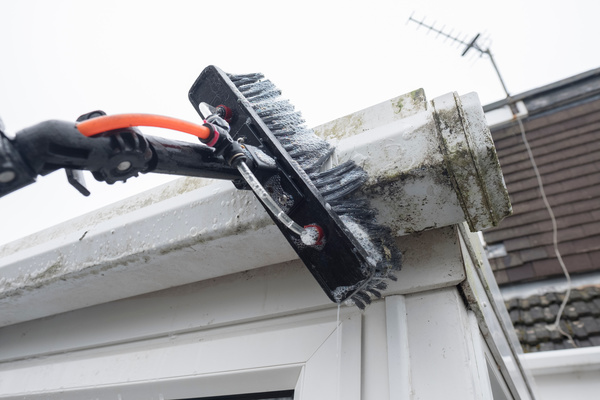 You can start thinking about the cost of gutter guards by considering the cost of gutters. If you live in Columbus, OH, gutter prices range between $3.51 per linear foot to $26.45 per linear foot.
Gutter materials have different characteristics and different pros and cons, so it's important to consider what's right for your home. Cost is an important factor, but it's not the only factor. Take a look at the differences between different gutter prices.
| | |
| --- | --- |
| Gutter Material | Cost per Foot |
| Aluminum | $3.73 – $6.63 |
| Vinyl | $3.51 – $4.25 |
| Stainless Steel |  $5.89 – $6.45 |
| Copper | $24.75 – $26.45 |
Professional Installation or DIY
If you've decided on gutter guards, can you install them yourself, or do you need to have them installed by a professional? This depends largely on what type of gutter guard you choose. Some can simply be inserted into the gutter and can reasonably be installed by many homeowners without professional help. Some, like Lednor Home Solutions' Gutter Helmet, are mounted to your roof under the second shingle and require professional installers who won't void your roof's warranty in the installation process.
A professional installer can also bring some important qualifications to your installation project, no matter what type of gutter guard you're using. These include:
Deep knowledge about gutter products, including what will work best for your gutters and your home.
A background of experience installing gutter products. Practice makes perfect. Someone who's installed gutter guards 100 times is more likely to avoid mistakes than an amateur.
Access to better quality products. Although there are easy gutter guard products intended for DIY installation, they're liable to be of lower quality and have shorter lifespans than the products that must be installed by professionals.
A track record. When you hire a professional, you can get references, see their previous work, and check their credentials. When you do it yourself, you just have to hope you get it right.
What Are the Different Types of Gutter Guards, and How Much Do They Cost?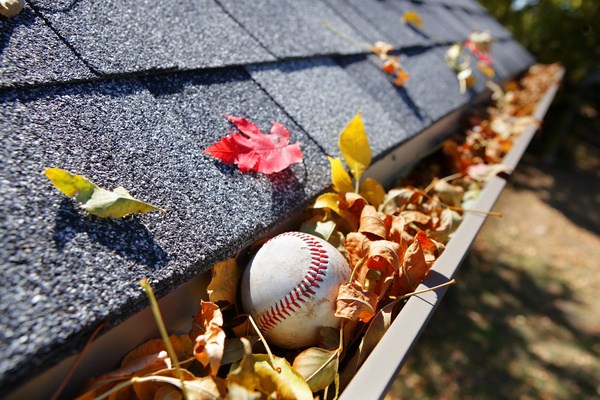 The average homeowner doesn't have a deep knowledge of gutter products, so it's easy to be confused about which ones are the right ones for your home. Take a look at some information about some different kinds of gutter guards.
Screen and Filter Guards: These are inexpensive and can be used by homeowners interested in DIY gutter guards. The screen or filter goes over the top of the gutter. Water can get through, but not other materials. The big downside is that large debris ends up sitting on top of the filter or screen, blocking water from getting into the gutter system at all. The insides of the gutter may not clog, but you'll still have to clean off the guards on top.
Solid Gutter Covers: These covers are installed over the tops of existing covers. The cover is angled to allow water to slide in but keep larger debris out without letting that debris settle on top of the cover, so no further cleaning is needed. These are pricier and should be professionally installed, but they're more effective and have longer lifespans.
All-in-One Gutter Systems: All-in-One systems are a gutter and cover combination that are installed together, so they're an option for a homeowner who wants gutter covers and wants to replace their existing gutter system entirely. The cover works similarly to solid gutter covers, and they need no cleaning after installation.
Factors That Affect Installation Costs
Choosing the type of gutter guard you want is a major factor in the price you'll pay, but these other factors influence costs as well:
Gutter replacement. If you want new gutters and gutter guards at the same time, the cost is going to be higher as a result. However, this gives you the opportunity to choose gutters and gutter covers that work well together.
Your home design. The more complex your home design is, the more installation will cost. It's more complicated to install covers on a home with many corners and angles, so the price rises accordingly.
Other removals. Just as removing an existing set of gutters to replace them adds to the cost, removing existing gutter covers or other features like a gutter heater will also take more work and cost more.
Do You Need Gutter Guards?
If you're tired of cleaning your gutters and dealing with clogs, or if you're tired of multiple payments to a gutter cleaning service every year, gutter covers are for you. Gutter covers are a long-term solution that keeps gutter debris controlled and ensure that your gutters keep functioning as they should.
If you're ready to eliminate gutter cleaning and keep your gutters permanently free of debris, Gutter Helmet may be right for you. Lednor Home Solutions has experience with roofs and gutters and will be able to help you determine the best gutter choices for you.
Searching for affordable gutter installation in Columbus? Lednor Home Solutions will help you find the right fit for your budget. Learn more.