Installing Drain Pipes for Gutters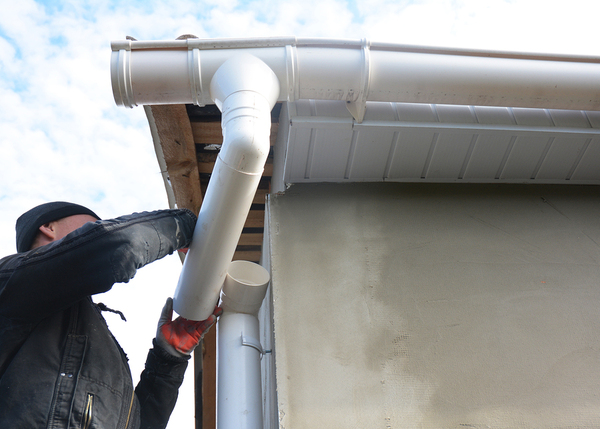 It's easy to spend a lot of time thinking about gutters and to forget to consider what lies at the end of the gutter: the downspout or drain pipe. The gutter is responsible for helping water flow from your roof, but the downspout is what moves it to the ground. Both parts must work together to have an effective roof drainage system. What do you need to know when you're installing drain pipes for gutters?
What Does the Downspout or Drain Pipe Do?
A drain pipe is part of your home's stormwater management system. It moves water efficiently down toward the ground, where it either goes into an underground stormwater system or moves out into your garden and away from the home. The idea behind the gutter and downspout system is to direct water away from your home's foundation, as it is dangerous to your foundation to have a lot of water accumulating beside it. Over time, softer soil near your foundation can cause it to shift, crack, and leak.
Sometimes, people replace a downspout with another device such as a rain chain, which is designed to move water down to the ground on a chain. Often, rain chains end in a rain garden that soaks up the water using wetland plants.
Installing Drain Pipes for Gutters
How do you install drain pipes for gutters?
Drain pipes attach to the gutters at the top and extend downward toward a stormwater system, a pipe, a rain garden, rain barrel, or a splash pad. Here's how to connect your drain pipes to your gutter.
Get a downspout, several elbows, and a downspout connector.
To attach the drain pipe or downspout to the gutter, you will need to cut a hole in the gutter. Make sure that the hole is at least four inches away from the end of the gutter. Use sheet metal cutters to cut into the gutter, and smooth away the edges.
Hunker suggests that you "secure the connector to the gutter using 3/8-inch sheet metal screws driven from under the gutter into the lip of the connector with a cordless screwdriver."  Use a caulking gun to add sealant around the edges.
Use the elbows to connect to the gutter connector and so that the downspout will sit flat on the house. Cut a piece of straight downspout and connect it to the elbow.
According to Angie's List, if you allow downspouts to stop close to your home "with no mechanism to push the water further away, the rainwater may wash away the soil and eventually cause cracks in your foundation or basement." You can extend a downspout with PVC pipe and bury it, allowing it to discharge water in an area where the water will filter into the soil and move down a hill away from your home.
This video from Tightwad DIY will help you see the different steps of drain pipe installation.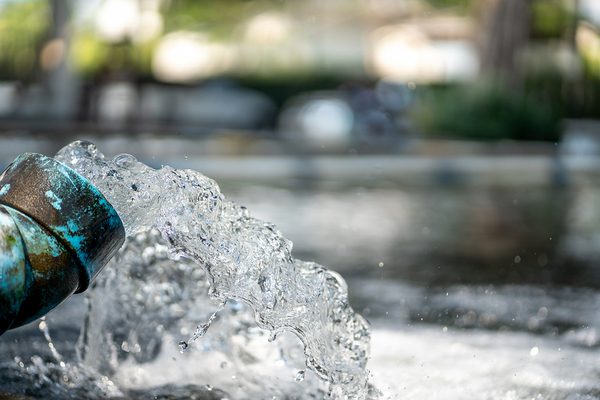 When To Talk With the Professionals
If you notice that you spend a lot of time on a ladder fixing your gutters and that they back up easily, you may need to talk with the professionals. It's possible that your gutters have a problem with:
Damaged, rusted, or warped metal on the gutter or drain pipe.
Gutter seams that collect debris or debris that is clogging the drain pipe.
Poor flow of water from one end of the gutter to the other, because the gutter is not sloped properly.
A lot of leaves and other debris in your yard that clog up your gutter or drain pipe on an ongoing basis.
If you're having a lot of trouble with your gutters and drain pipe, getting a professional to evaluate your need for new gutters, seamless gutters, and gutter covers is a wise plan. That will allow you to determine whether your gutters need repair or replacement before you experience damage to your home due to overflowing gutters.
At Lednor Home Solutions, we can help you create a gutter system that works for your home.   Contact us today to schedule a free estimate.