Let Gutter Helmet save you from Fall Leaves
Autumn leaves are generally considered to be a good thing. Beautiful autumn leaves can even be considered a tourist attraction in some locations. However, they can cause many problems for your home – some that you may not even have thought to expect. Take a look at what you need to know about the problem of fall leaves and how gutter guards might be the best solution.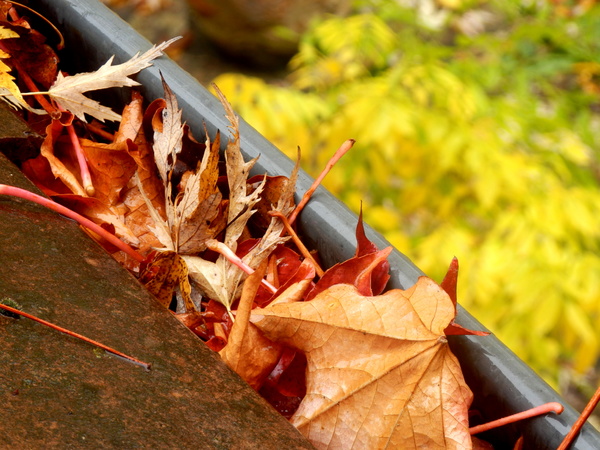 Fall Leaves Cost Money and Require Effort
One good reason you might want to avoid fall leaves this autumn is that they're going to land in many places, and one of those places will be your gutter system. And when leaves end up in your gutter system, they need to be removed. Unfortunately, that means you must do the work to clean them out of your gutters or pay someone to clean them out for you. 
Often, neither of these options is preferable. If you're a homeowner who doesn't want to spend hours scooping goop out of gutters or doesn't want to risk climbing up high, that's understandable. But the other option is to pay someone else to do the same thing, and that's not cheap, because it's a difficult job for them too. 
Fall Leaves Can Lead to Water Damage
What happens if the gutters fill up with fall leaves and you don't get rid of them? Maybe you intend to, but you keep putting it off or waiting to save up some money to pay for the service instead of doing it yourself. But not cleaning the fall leaves has consequences.
One of these consequences is that the gutters will eventually become clogged. A lot of people don't necessarily know what will happen when their gutters get clogged – they just know they aren't supposed to allow the gutters to become clogged. But why? Once your gutters get clogged, the water still has to go somewhere. So, it goes over the gutter's sides and spills down the walls. It gets pushed up to the roof and works its way under the tiles or shingles. Finally, it drains down onto the landscaping and washes soil away or leaks into the foundation, damaging it. Ultimately, fall leaves lead to potentially costly water damage. 
Fall Leaves Can Fuel a House Fire
You probably never thought that autumn leaves would be a fire risk for your home, but they can be. Sure, when the rain comes, those leaves can clog up the gutters. But what about when it's dry? Remember, fall leaves drop because they're dead – and dry. So if they land in your gutter system, and a small spark hits those leaves, think how easily those leaves – and then the house – could go up in flames.
You can prevent these dangers by keeping your gutters clean, but that doesn't necessarily mean you have to clean them all the time. With gutter guards such as Gutter Helmet installed on your home's gutters, the leaves won't make it into your gutter system in the first place. That protects your house and keeps you from having to clean gutters or shell out for the service.
Lednor Home Solutions has the information you need if you're ready to learn more about the benefits of Gutter Helmet. They've been helping homeowners like you for more than forty years, and they'll be happy to help you find the gutter solution you need.  Schedule a free estimate.