Let's Get Vertical! A Primer on Vertical Gardening
In many suburban areas, houses are being built closer together and yards are becoming smaller in an effort to maximize home sales. The result is less room between neighbors and in outdoor spaces for each home. In cities, urban dwellers have always dealt with little or no outside areas. People who live in these conditions often have difficulty trying to satisfy their "green thumb" urges.
In response, Americans have gotten innovative when it comes to gardening. Instead of expanding outward, they went straight up instead. As a result, one of the hottest trends in low-space areas is: vertical gardening!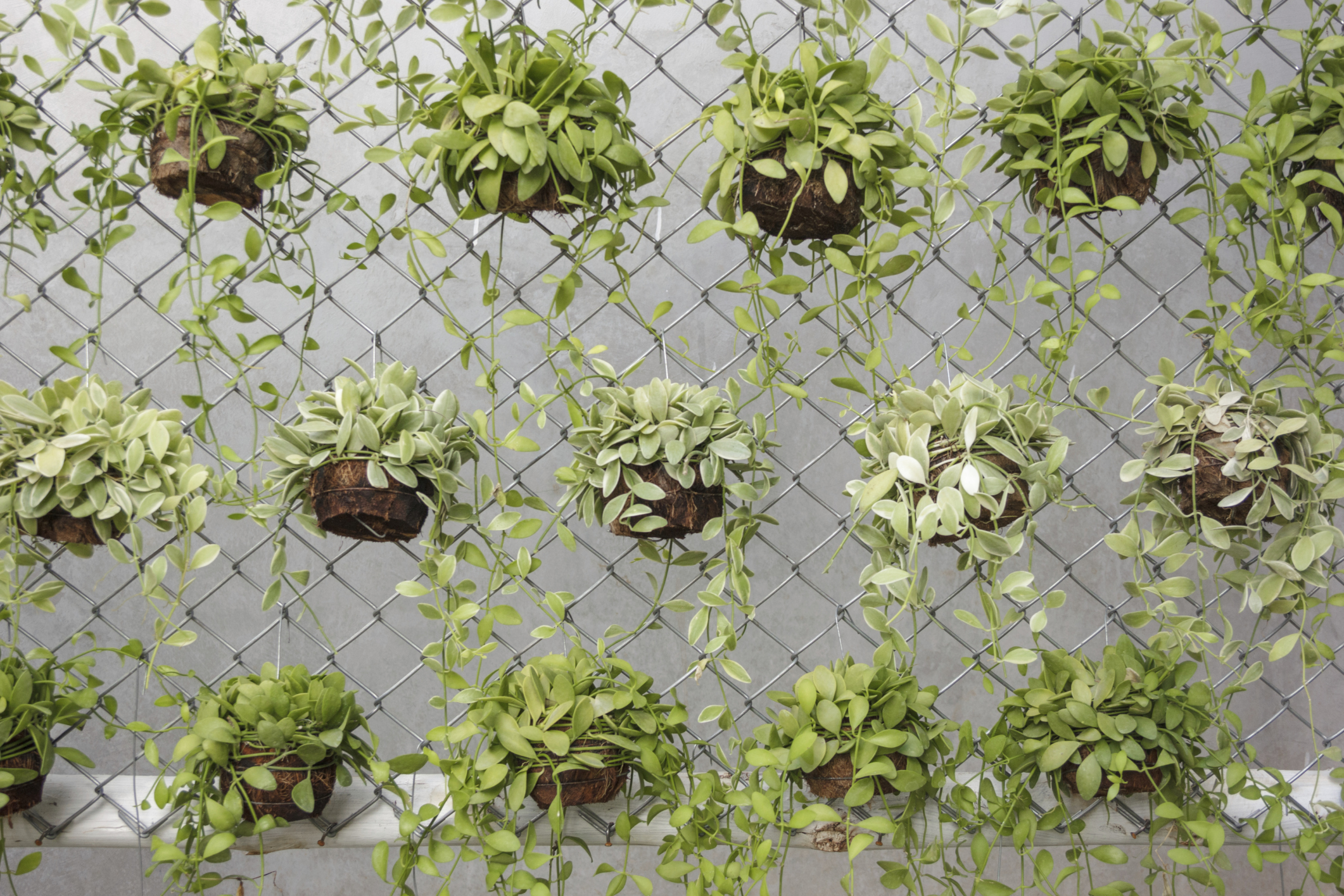 A portion of a fence, siding, or a wall are excellent spots for a vertical garden.
What is a Vertical Garden?
As the name implies, vertical gardening involves arranging your plants, flowers, herbs, or produce in vertical rows instead of spreading them out along the ground. This allows gardening aficionados to use any vertical surface – like a wall, a fence, or a pillar – as a canvas for their work.
There are many different types of vertical gardens, and it isn't difficult to find ready-made vertical gardening kits either at nurseries or from online retailers. But people who want to save money can usually create a vertical garden with basic materials or even leftover scraps of metal, wood, or plastic.
Wooden Vertical Gardens
For example, a simple vertical garden can be fashioned from various wooden objects. A slim box planter can be nailed to a fence, or one can be constructed using some old slatted shutters, a few two-by-fours, or even a wooden box. Once secured to the vertical surface, these can be decorated with cloth or even painted to add some artistic flair to the vertical garden.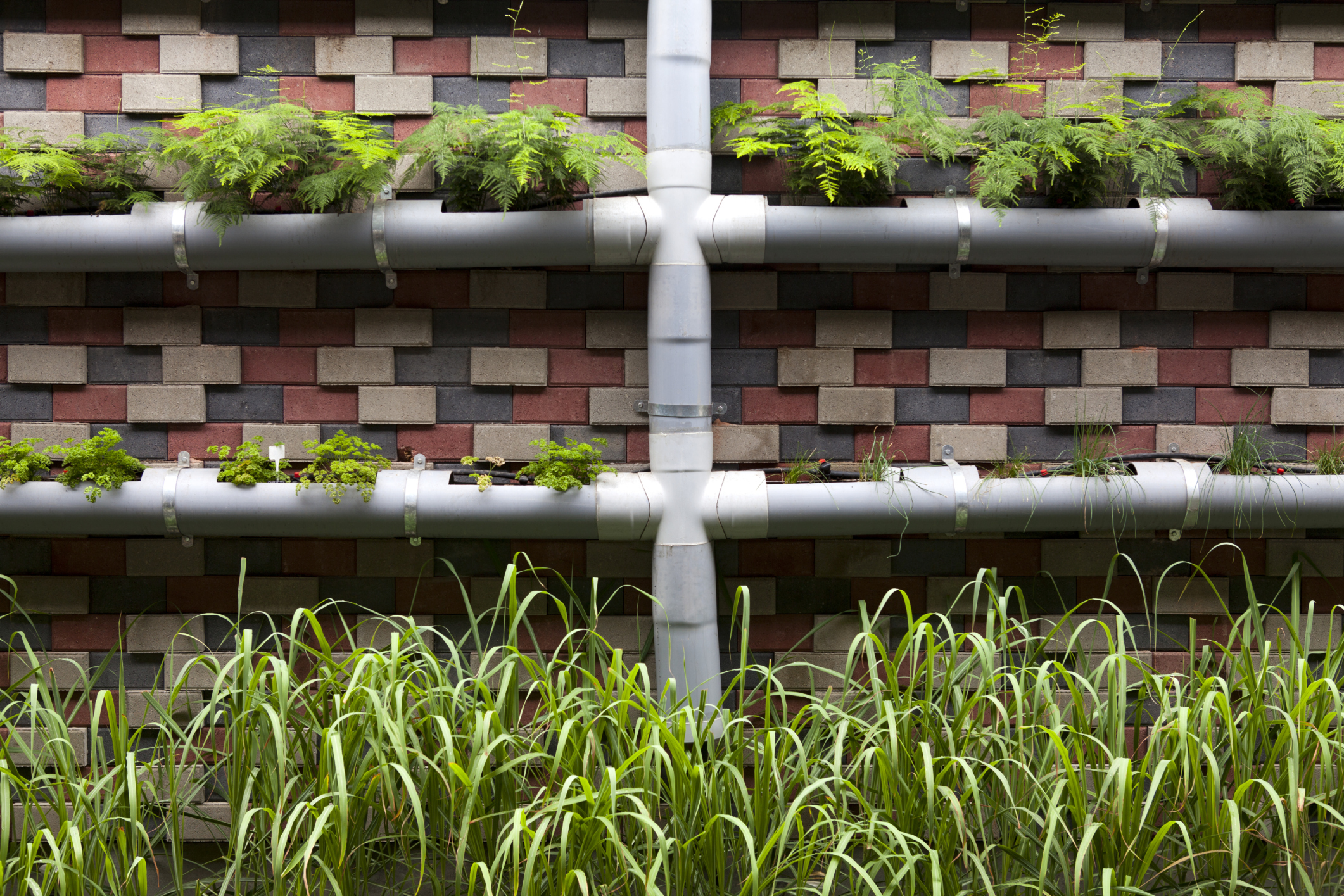 PVC pipe is sturdy and convenient when it comes to vertical gardens.
PVC Vertical Gardens
Another popular choice among vertical gardeners is medium or large PVC piping which can be bolted to a wall or nailed into a fence. Pieces of PVC can be cut to fit the available space, and then the gardener can either slice the pipes in half lengthwise or cut out large holes in the top of the pipe through which plants can grow. One advantage to using PVC pipe is a design which is conducive to a drip irrigation system that can be run along the bottom of the pipe.
Guttering Vertical Gardens
For homeowners who have repaired or replaced their aluminum or copper gutters, any old sections can be cut to size and arranged in a vertical garden. After sealing any holes and cracks with caulk and placing endcaps on each gutter section, they can be attached to the side of a house, fence, or wall using bolts or screws. Like PVC, gutters are conducive to irrigation systems; and they're often sturdier than wooden vertical gardens.
Hanging Vertical Gardens
Any of these vertical gardens can also be hung from a balcony ceiling, roofline, or patio overhang. With this approach, it's best to use heavy-duty cables or chains which are bolted to the hanging surface and run through holes drilled through each section of vertical garden. Also, bent rods or slats should be affixed to the bottom of each vertical garden section to keep them from sliding downward on top of one another.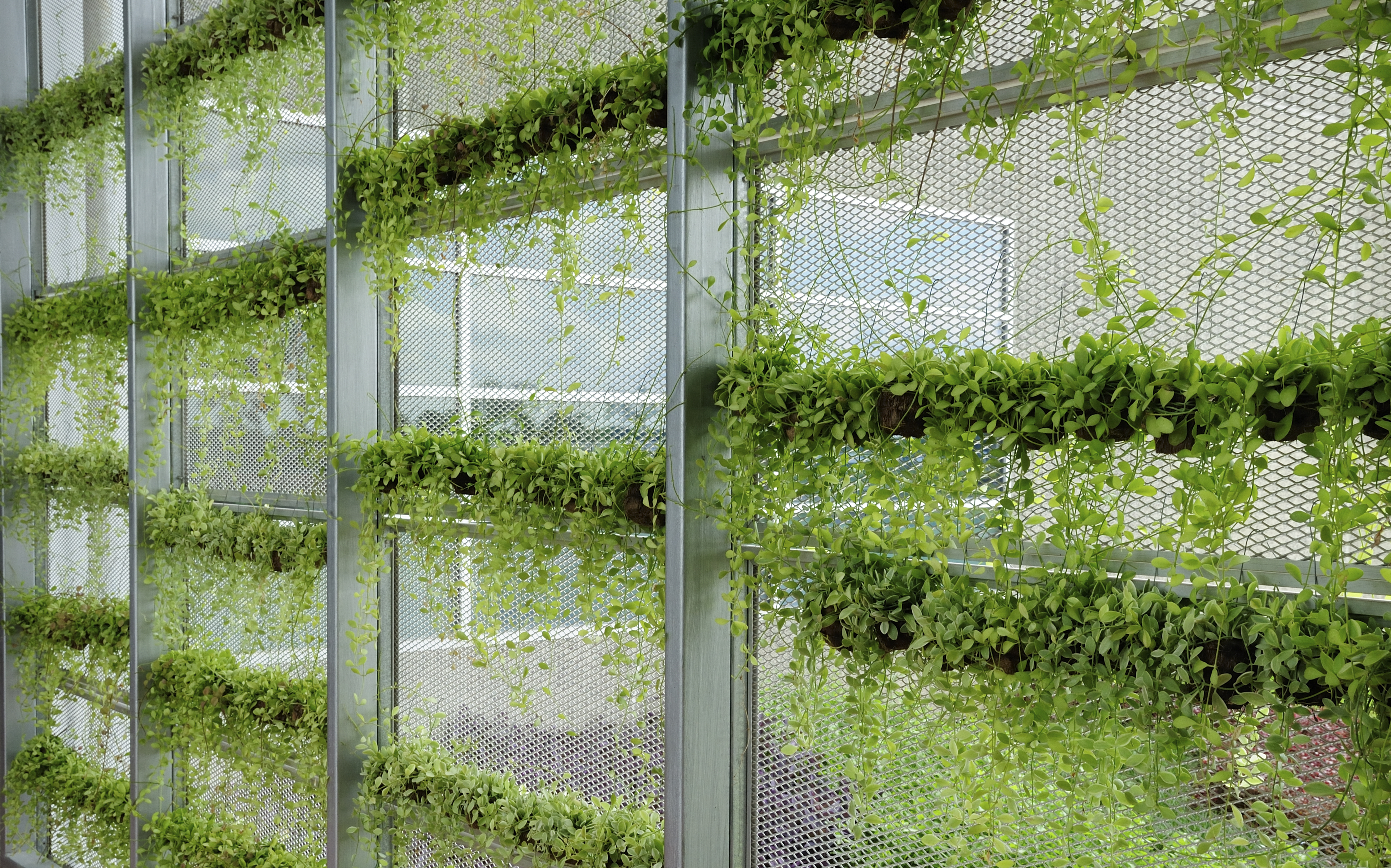 As long as you provide water and nourishment, your vertical garden will flourish almost anywhere!
Vertical Garden Tips
Whatever type of vertical garden you choose, there are some measures you should take to increase the odds of plant growth. It's wise to drill holes in the bottom of the vertical garden so that water can drain out instead of accumulating. Vertical gardens should be placed in an area that receives at least four hours of sunlight a day. And depending on where you live, you may have to cover them with mesh or plastic in order to keep away pests like birds and squirrels.
Vertical gardeners have reported success in growing all kinds of flora, from vegetables and fruits to flowers and herbs to plants and succulents. With a little TLC and some patience, you too could soon be enjoying your bounty from your very own vertical garden!
Written by Del Thebaud