Put a Lid on Cluttered Gutters with Gutter Helmet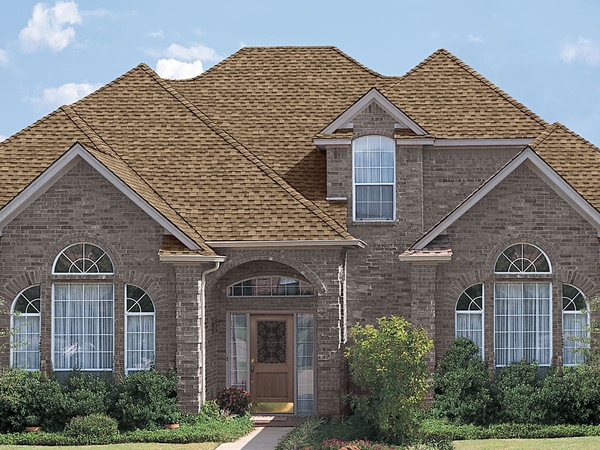 Are your gutters full of gunk? This is the sad tale of many a home as summer turns into fall and the leaves begin to accumulate in the gutters of homes across the nation. While gutter cleaning is a regular fact of life for many people, it doesn't need to be a problem for you. With a simple gutter cover such as Gutter Helmet, you can remove gutter cleaning from your to-do list.
Keeping Gutters Clean
Gutter cleaning needs to happen regularly, but how regularly should it occur?
Angie's List says that this depends on the debris that is in your gutters: "Twice a year if you have oak trees. If you have pine trees, they may need to be cleaned quarterly, because pines shed a lot."
Gutter cleaning usually involves getting up on a ladder and balancing there while removing soggy debris from your gutter. It's not the easiest home improvement project around, which is why many people outsource the job. According to Home Guide, if you'd like someone else to clean your gutters, you will likely pay between $110 to $185 each time your gutters get cleaned.
What Happens If You Don't Clean Your Gutters?
What if you put off this annoying task and just don't bother to clean your gutters? There could be problems in and around your house. Clogged gutters lead to:
Water and ice that back up onto your roof, leading to leaks
Water that flows down your siding
Puddles on the ground below your gutters
Larger problems with your foundation as the soil becomes loose around the foundation
All in all, ignoring your clogged gutters is not the way to go.
A Better Way to Keep Your Gutters Clean
If you are spending time or money one, two, or even four times a year to keep your gutters clean, you might wonder: is there a better way to do this?
The answer is yes. Don't clean your gutters at all.
Above, we mentioned that not cleaning your gutters leads to problems around your home. How is it possible to avoid gutter cleaning and avoid the problems above?
Installing a gutter cover will solve those problems by allowing your gutters to flow clean and clear at any time of the year. By installing a gutter cover, you prevent debris from accumulating in the first place. When debris hits your roof and moves down toward your gutters, it falls off the edge. Only water enters the gutters.
Choosing the Right Gutter Cover
What kind of gutter cover should you choose? Choose a model that's built for longevity and one that works even in intense rainfall.
Mesh or foam gutter covers stop debris from entering the gutter. However, the debris often rests on top of the gutter cover, clogging it over time. You may need to remove the debris from the gutter cover rather than the gutter.
Harry Helmet's nose-forward gutter cover design ensures that water moves smoothly down the ribbed sides, while debris slides off the front of the gutter. The water enters the gutter through a small hole that excludes most debris.
Gutter Helmet also comes with a warranty. If anything does go wrong, you can rest assured knowing that your gutter cover is in good hands, and we will remedy the problem.
At Harry Helmet, we've dedicated decades to keeping homes like yours safe and tidy. This year, improve your home's curb appeal and eliminate gutter cleaning. Install Gutter Helmet: schedule a free estimate today.