Patch or Replace? A Quick Guide to Shingle Repair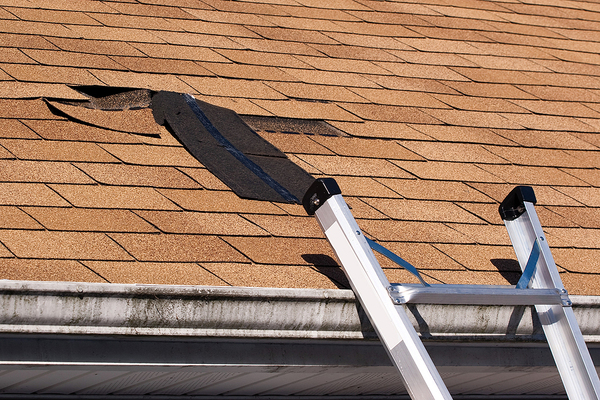 If your roof is leaking or you see a problem with your shingles, what should you do? There are many options. Depending on the state of your roof, you may need to add a patch or replace your shingles. But how do you know whether it's time for an entire roof replacement or whether a simple patch might work?
What is the Problem With Your Roof?
A roof is there to protect you and your family from the elements. As it protects, it can also become battered by wind, water, snow, ice, and fallen branches. Since roofs are so prone to damage from the elements, they need to be protected on an ongoing basis through regular tree pruning, installing appropriate gutters and gutter covers, and regular inspections and maintenance. While you're inspecting your roof, you could find a problem.
According to Buildings.com, some common roof problems include:
Leaks
Blow-offs
Shingles
Blistering
Punctures
Ponding water
Poorly-repaired shingles
Working With Your Roofing Problems
What can you do if you identify a problem?
You'll need to figure out if you need a roof patch or a larger repair or replacement. If you're not a roofing professional, you can always call in the professionals if you're concerned but uncertain what direction to take. It's better to be safe than have a leak in the middle of the rainy season.
If your roof is nearly 20 years old and it's showing signs of damage, it's probably time to get your roof replaced. It may also need to be replaced if it was poorly-installed, has a lot of moisture damage, or has been damaged by large branches or strong winds.
If your roof is in great condition overall, but there is a specific area that has been damaged, you may only need a small section of the roof replaced. In order for this to work well, the majority of your roof should still be in good condition. A roofing company can work with you to professionally and effectively add new shingles to the roof.
Patching Your Roof
Very small roofing problems may only require a patch. Before you add a shingle that's the same color and material as your roof, check to make sure that there is no damage to the surrounding areas, and look in your attic to ensure that there are no larger leaks or soft areas under the place that requires a patch. If there are, you probably have a larger problem. It's always best to work with a roofing company on any roofing matters since professionals can assess your roof and help you decide what steps you need to take to protect it in the long term. This Old House notes that "ignoring a problem—even what appears to be a small one—will accelerate the need to reroof and can add hundreds of dollars to the cost of a new roof."
Invest in Roof Maintenance
Roof maintenance is often overlooked. All roofs should be inspected after major weather events and after a windy, snowy, or wet season. You should also check your roof prior to the winter months to make sure that it's in good condition to make it through another winter. You can be proactive at this time as well. For example, you might consider adding infrastructure such as a gutter heating system to ensure that your roof doesn't experience damage from ice.
At Harry Helmet, we bring over three decades of experience to your roofing project. If you're looking for help with your roof this year, talk with us. Schedule a free estimate today.