How Much Does It Cost to Replace Gutters in Bethesda, MD?
Are your gutters looking the worse for wear in Bethesda, MD? With light snow in the winter and intermittent rain in the summer, you need gutters that actually function well when you live in Bethesda. Damaged or leaking gutters can cause a lot of problems for your home's siding, landscaping, and even your foundation.
However, a gutter project can be expensive, depending on how you go about the process. What materials should you choose, and how do you choose a gutter contractor in Bethesda?
The Cost of Replacing Gutters in Bethesda, MD
If you're thinking of replacing your gutters, how much will it cost? The cost of gutter replacement varies a lot. Most of the difference in cost is due to the materials that you choose. Take a look at the table below. You'll notice that aluminum and vinyl gutters are very affordable, while metal gutters are quite expensive. Copper gutters, in particular, are used for applications on historic or higher-end homes due to the very high cost per foot.
In Bethesda, gutter prices run from $5.23 to $39.33 per foot.

Other Factors That Influence Gutter Cost
While the project cost is always going to be higher if you have costly materials involved, there are other factors to consider when you're getting ready to replace your gutters.
The price of labor in your area will influence the overall project cost.
The size of your gutters influences the cost of the gutters. While most homes have 5-inch gutters, other homeowners choose larger 6-inch gutters, and these are more expensive.
The size and complexity of your home change the cost of the project. For instance, if your home has a lot of corners, that yields a lot of cuts and therefore, a higher project cost. If your home has multiple levels, these levels are harder to access, so that makes the project more expensive. The more "extras" your home needs such as extra downspouts, the more the project will cost.
The removal of gutter materials also has a cost. While this usually runs between $13 and $15 per 25-foot segment, it is sometimes included in the overall cost of the project. Check with your contractor to determine whether the cost includes removal of old materials.
Extra items that you add to your gutter project also have a cost. For instance, adding new downspouts comes with a cost, as does a new splash block. Make sure that you know how much these additional costs will be before you commit to your home renovation project.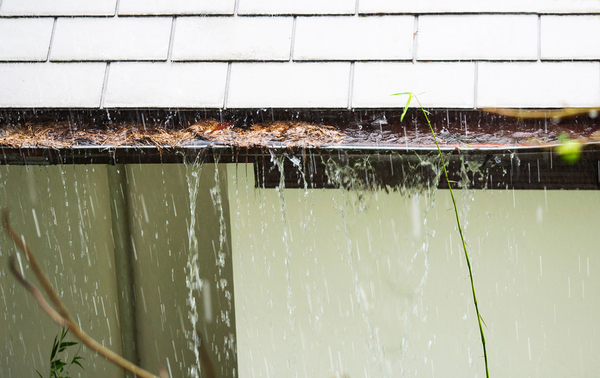 What to Ask Your Gutter Contractor
As you go about the process of getting gutter estimates for your new gutter replacement project, what questions should you ask your gutter contractor?
First, ask about the estimate. Is there a cost, and what exactly will the estimate cover?
On what does the company focus? Are they home generalists or gutter specialists?
What kind of references does the company have? Are there other references online or comments at the Better Business Bureau?
What timeframe can the contractor offer for project completion? This is especially important if the heavier rain or snow season is coming.
What warranty does the company provide, what does it cover, and for how long?
Asking and getting answers to these questions will help you make a more informed choice about your gutter contractor.
Looking for affordable gutter replacement in Bethesda? Our experts at Lednor Home Solutions can help you calculate the cost. Get started.