Restore Your Railings for a Curb Appeal Boost
One of the most distinctive and popular external features that a home can have is a front porch. Not only can it provide some bonus outdoor space for relaxing or displaying plants or art, but it also adds character to the facade of the home itself. To maximize the curb appeal offered by your front porch, you should take some time to consider the type of railings you should erect in front of or around it.
Wood Porch Railings
A common choice for porch railings is wood. But even in this category, there is a wide variety of products available, from softwoods like redwood and cedar to hardwoods like teak and meranti. Also, you should decide whether or not to use treated wood, which is more expensive but repels moisture and increases the lifespan of the railings.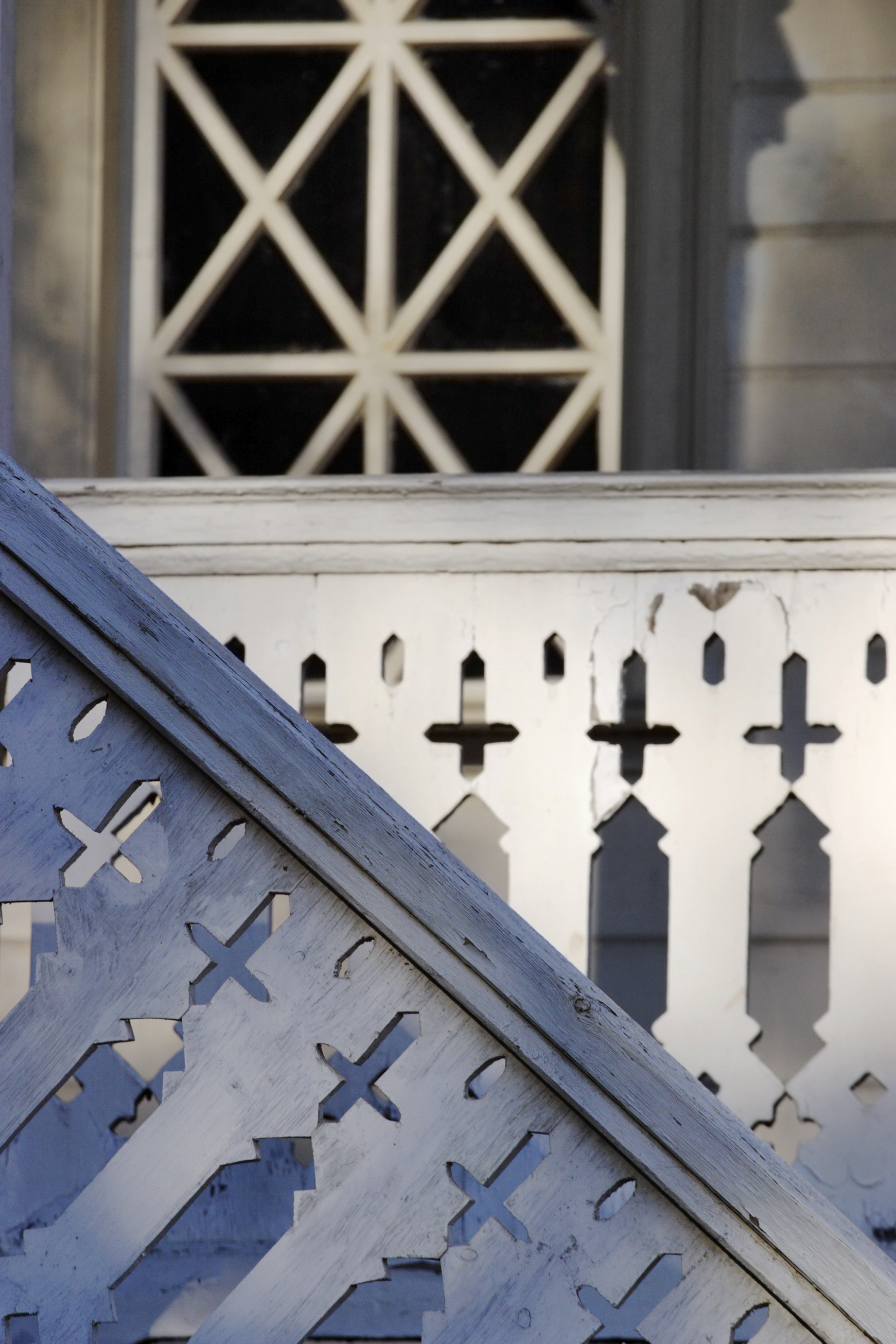 Once you choose the type of wood you want, you then have to pick out the style of railing that best suits your porch. You could opt for the traditional turned porch balusters, which are decorative vertical posts placed up to four inches apart between two horizontal wood pieces. Or perhaps you prefer a more decorative look provided by lattices or sawn porch balusters, which resemble flat panels that have designs cut out of them. (In addition, most wood designs can be duplicated with composite, a mixture of wood and resin products that resist cracking and splintering.)
Metal Porch Railings
Some homeowners lean toward the richness and permanence that can only be found in metal railings. Historic homes would be perfectly accented by wrought iron railings than are available either with stately vertical bars or with intricate design patterns like leaves, vines, or even family crests. For a more modern look, you can install either aluminum railings which take the place of wrought iron; or stainless steel cables, which stretch horizontally between posts. Also, almost any metal can be combined with horizontal wood supports for a custom look that fits your tastes.
You can even choose a porch railing that doesn't consist of "railings" at all. To maximize the view of the porch, some homeowners install clear or tempered glass panels where traditional porch railings would be. Or they simply construct low walls (called "knee walls") which allow clear sight lines for people sitting on the porch.
Unique Porch Railing Choices
It should be noted that there are other opportunities for railings to be placed on the front side of your home. If you have a raised front porch that requires a few steps, it's wise to have handrails lining each side of them. These handrails can be made of decorative wrought iron, splendid woods, or versatile composite. And in some cases, front flowerbeds might benefit from an accented railing through which vines or flowers can be seen from the street.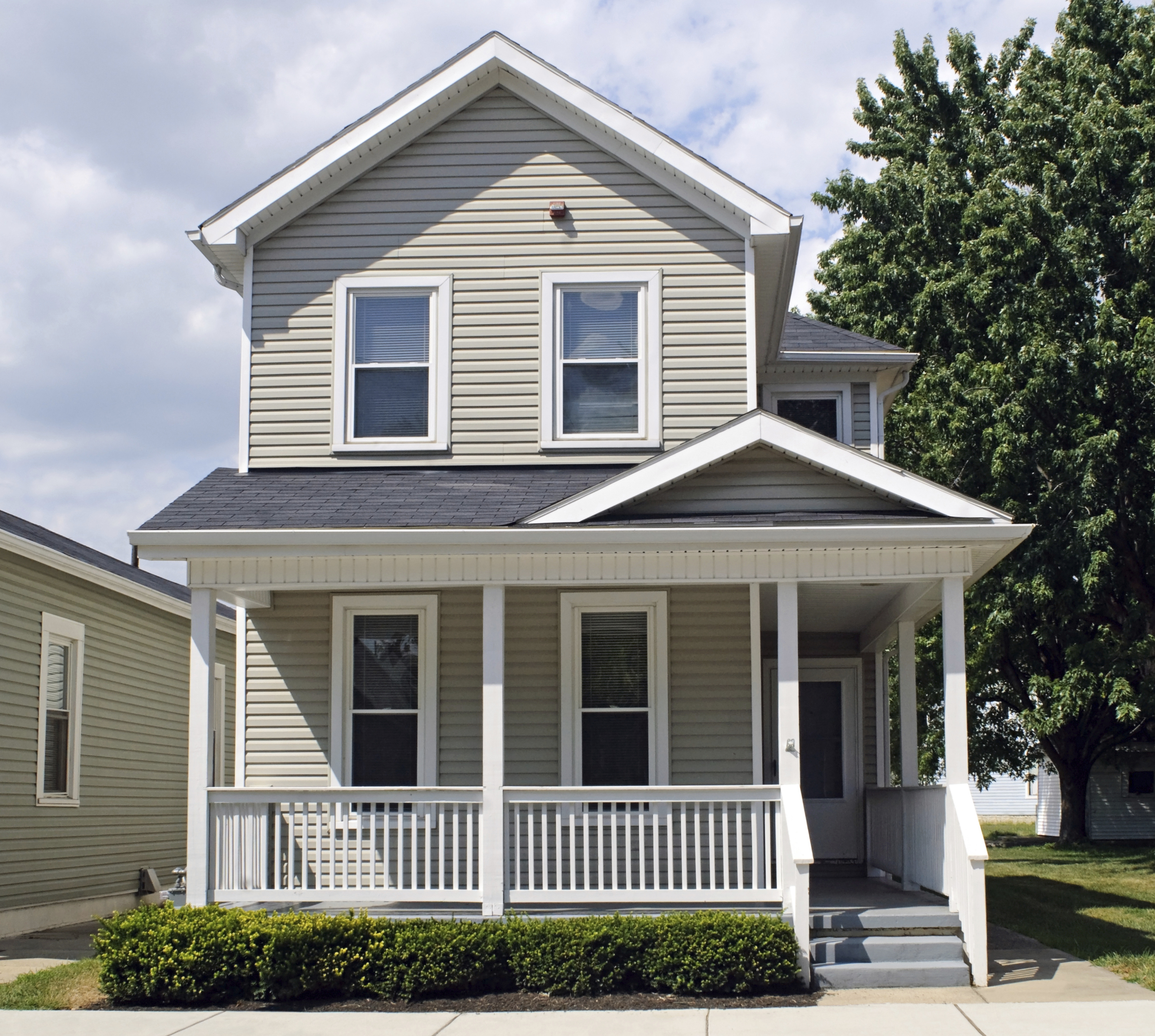 Do Porch Railings Right
Whatever approach you take with your railings, make sure that they are in line with local guidelines set forth by HOAs, municipalities, or neighborhood organizations before you start your renovation project. Compare prices on materials and be sure to purchase enough for the entire area you wish to adorn. If you're doing it yourself, study up on every aspect of the installation process; if you're hiring a contractor, be sure to research his background and get a written agreement before proceeding.
A front porch's curb appeal can be accentuated or improved with the ideal choice of railing. So take some time to figure out which material and style is right for you!
Written by Del Thebaud