5 Safety Tips for Gutter Cleaning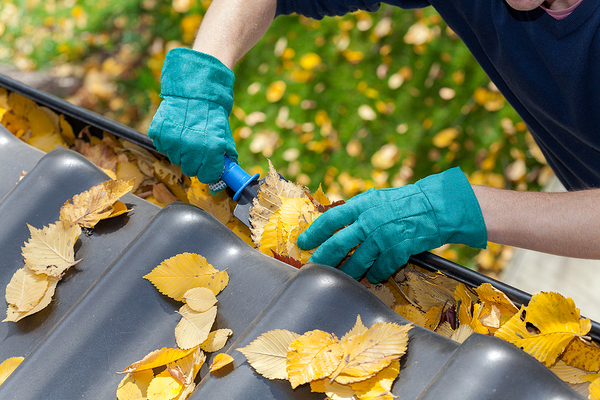 Many household chores can be tedious, but a few can actually be hazardous. Gutter cleaning is among them. If you've forgotten to clean your gutters, they can become clogged with leaves, sticks, and other debris. Usually, this becomes apparent during a fall rainstorm. It's raining, and you look outside to see water flowing from your gutters like a waterfall. Balancing on a wet ladder and reaching to get slimy debris from your gutters could lead you to become one of the 500,000 falls from ladders noted annually in an article from the Industrial Safety and Hygiene News.
How can you avoid becoming a gutter cleaning statistic?
1. Be Proactive: Clean Your Gutters Regularly
One of the best ways to avoid standing on a ladder in the rain is to plan your gutter cleaning in advance. You can either hire a company to do this, or you can do it yourself. If you address your gutter debris issues before they become a serious problem, you won't feel compelled to stand on a ladder in the rain.
Instead, clean your gutters in the spring, the fall, and any time you are concerned about gutter debris, and on a rainy day all you'll have to do is to look outside at your well-cleaned gutters.
2. Avoid Reaching to Clean Gutters
There are many tools available to you so that you don't need to stand on a ladder to clean your gutters. Instead, you can attach a wand or other device to your power washer and blast the debris out of your gutter as you stand on the ground.
According to Better Home Guides, you can also use a product such as Gutter Sense that acts like a claw to extract gutter debris.
3. Wear Hand and Eye Protection
While standing on a ladder is one of the biggest gutter cleaning hazards, it's also possible to hurt your hands when you scoop out debris. The debris itself can hurt your hands, or you can get hurt by twisted, loose bits of metal hidden inside the gutters, particularly if your gutters are old.
Whether you're standing on a ladder or on the ground, it's also a good idea to wear eye protection to avoid getting falling debris in your eyes.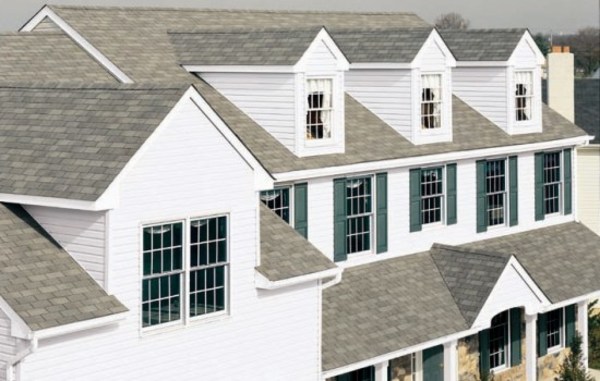 4. Practice Ladder Safety
If you do decide to stand on a ladder, make sure that you do so when it's not a slippery, wet day. Place your ladder on a stable surface, and don't stand at the very top or reach outwards too far from the ladder. Ask someone to spot you and stabilize the ladder.
While you probably know the basics of ladder safety, it's easy to forget them as you enthusiastically scale a ladder to stop that annoying waterfall on a rainy day.
5. Add Permanent Gutter Covers
If you'd like to opt-out of the entire gutter cleaning program, there are easy solutions. Adding a gutter cover means that you don't need to clean your gutters, as long as you choose the right one.
Avoid inexpensive gutter mesh that gets clogged over time. Working with a company like Harry Helmet, you can install a high-quality, nose-forward gutter cover design that will allow you to sit inside looking out at the rain instead of planning an emergency gutter cleaning.
At Harry Helmet, we've been keeping gutters clean for years. Talk with us to install our safe Gutter Helmet on your gutters. Protect your gutters and take gutter cleaning off of your list: schedule a free estimate today.