Seattle Gutters: The Needs of a Homeowner in America's Rainiest City
Yes, Seattlites have heard them all. The "What's that big yellow thing in the sky?" jokes. The quips about how Seattle TV weather forecasts are all repeats of the same showery predictions. The rumors about how the word "Seattle" is derived from a Scandinavian word meaning "never-ending rains." 

But much of this reputation is undeserved. After all, cities like Atlanta, Houston, Boston, New York, and Washington record more inches of rainfall per year than Seattle. And the majority of days in Seattle in a given year are actually precipitation-free.
That said, it does rain (and even snow) for a considerable amount of time in Seattle. That fact has an impact on the lifestyle, clothing choices, and recreational activities of people across the area. It also emphasizes the need for Seattle homes to have solid, dependable guttering system.
Problems That Affect Seattle Gutters
Even the highest-quality Seattle gutters won't work properly unless they are kept clear of debris. Fir needles, leaves, and other tree refuse either fall or get blown onto roofs and then are washed into gutters when it rains. If left unchecked, this debris can quickly form clogs, which prevent runoff water from reaching downspouts. When this happens, the water spills over the sides of the gutters and onto the ground — where it can cause problems for landscaping, basements, and even foundations.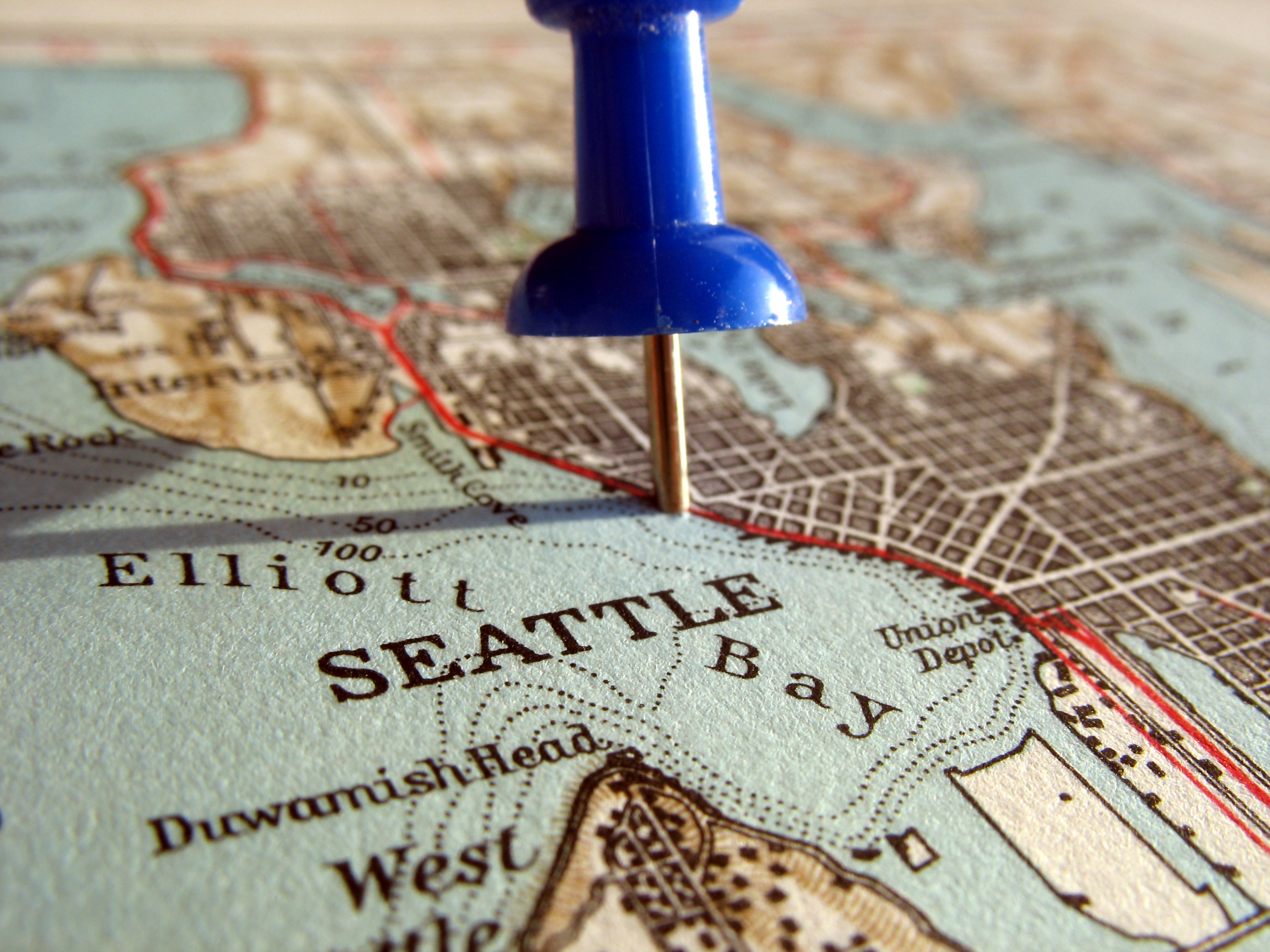 It's equally important for people living in Seattle to make sure their gutters are in good working order. That means periodically inspecting the guttering on a home to ensure that there are no holes or cracks. In addition, gutters that are dented, sagging, bent, or buckling should also be replaced at once; otherwise, runoff water will leak or flow where it isn't supposed to.
Protecting Seattle Gutters
Thankfully, there are measures which Seattlites can take to protect their guttering systems. First and foremost, it's imperative that homeowners clean out their homes' gutters at least twice a year. There are several methods for removing gutter debris, from the tried-and-true scooping out by hand to power washing or using garden hoses equipped with spray nozzles. For people who aren't comfortable climbing around on a roof or ladder, there are numerous businesses which will handle gutter cleaning for a small fee.
Another approach is to have a gutter protection system installed on the gutters — like the one provided by Harry Helmet. Its patented Gutter Helmet system employs a nose-forward, reverse-curve design that repels needles, leaves, and other debris while allowing runoff water to flow into the gutters unimpeded. Because debris doesn't get inside the gutters to begin with, Gutter Helmet owners never have to clean their gutters again.
Harry Helmet also offers protection from the problems that come with snow and ice. Snowpack, ice dams, and icicles during the Seattle winters can damage or destroy gutters on a home. But with a product called Helmet Heat, a self-regulating heating system can thaw ice and snow and keep it from wreaking havoc on your eaves, gutters, and roof. And Helmet Heat can be installed along with Gutter Helmet on the same day.
Emerald City homeowners who want peace of mind should be sure to safeguard their Seattle gutters from the elements. That way, they can focus their energies on worrying about the next earthquake or volcano eruption.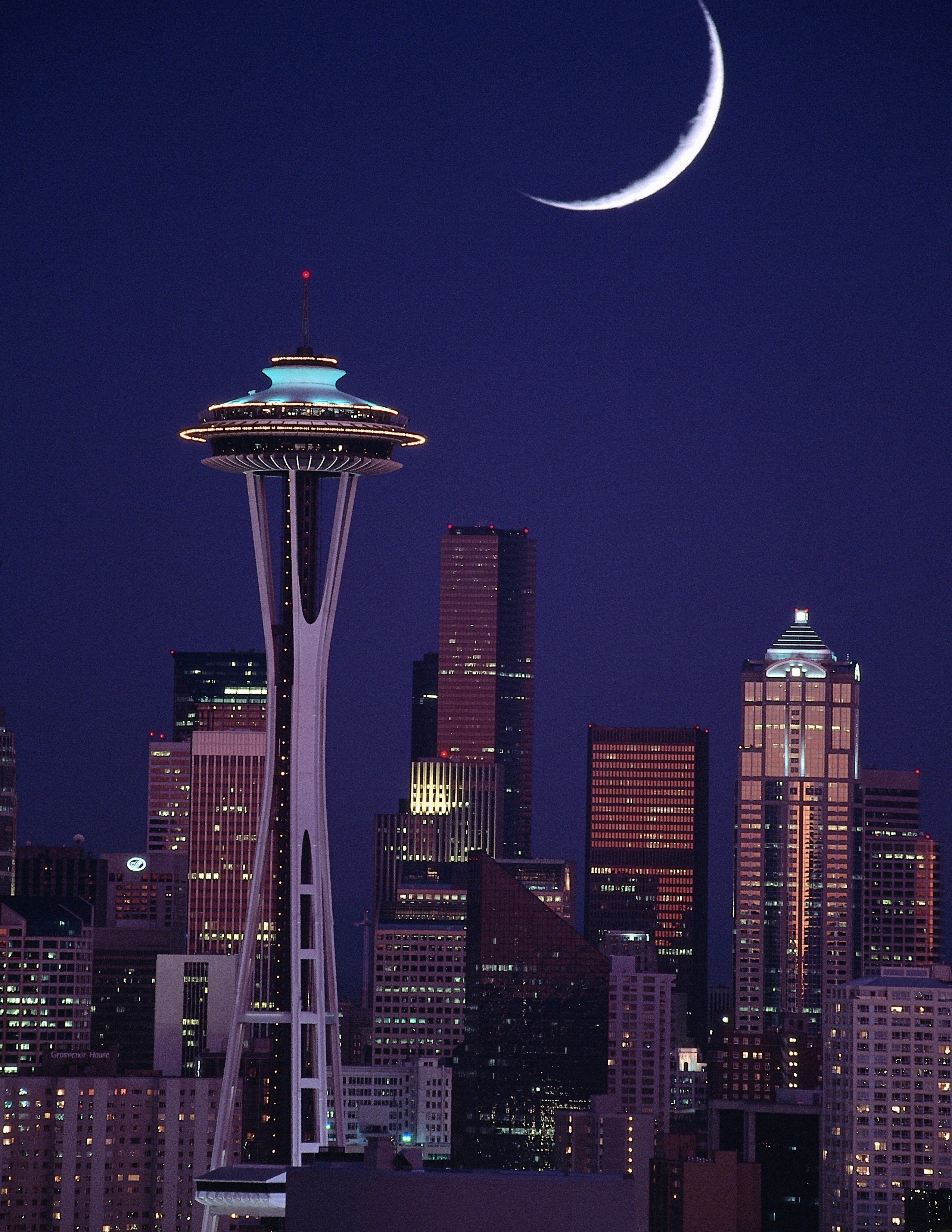 Written by Chris Martin