Shingles vs. Metal: A Look at Popular Roofing Choices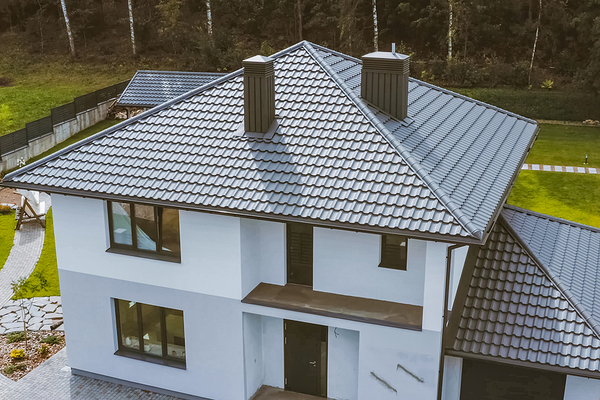 If you're looking for a new roof, where do you begin? Often, people start by considering what type of roof they want. The roofing materials that you choose not only influence what your roof looks like but they also are different in terms of durability and cost. If your roof installation debate has come down to shingle replacement versus metal roofing, what are some of the pros and cons of each option?
The Cost of Roof Replacement
Replacing your roof is not an inexpensive project, so it's important to look at all of your options before you embark on your project.
In general, the more durable the roof, the more expensive the roof. Bob Vila states that "metal roofs generally can run from $120 to $900 per 100 square feet (one 10-foot by 10-foot area, or a "square" of material), while asphalt shingles will be between $100 and $200 per 100 square feet."
Make sure that you shop around for different options. Choose a roofing company not only by the price but by the quality of their references, so that you can ensure that your roof will be installed in a way that will make it last as long as possible.
The Durability of Metal and Shingle Roofs
According to Home Advisor, "metal is light, energy-efficient and durable." Metal roofs come in different types of metal, and some of these materials such as copper can last for a hundred years. Most metal roofs come with 30 to 50-year warranties, and they can easily outlast those who purchase them. If you are looking for longevity, know that it also comes at a cost. The most durable metal roofs are usually the most expensive. Also, metal does have some weak points: it is vulnerable to impacts from branches and hail.
Asphalt roofs usually need to be replaced every 20 to 25 years. If your current roof was placed on top of an old roof, this means that it will likely need to be replaced in 20 rather than 25 years. A fiberglass core and granulated surface help make asphalt shingles more durable and protected against the heat, cold, and UV rays.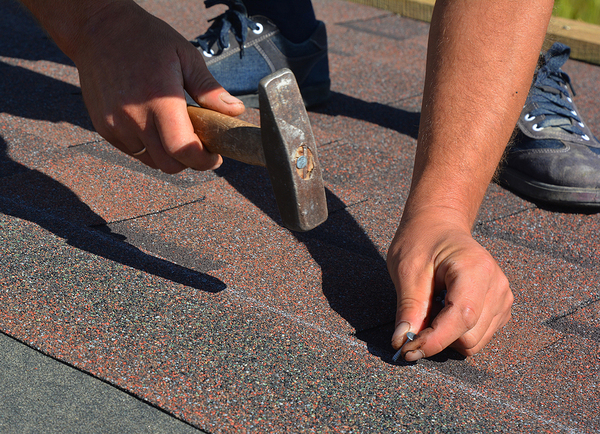 The Look of Metal and Shingled Roofs Varies
Each one of your roofing options comes in a variety of styles. However, today, each type of roofing is chameleon-like, and you're often able to choose the look you want no matter what type of material you use.
For example, according to Bob Vila, "while shingle roofs have a traditional look of their own, nowadays they're being manufactured to mimic the look of slate, wood shakes, and tile." Metal roofing, too, comes in a variety of different looks, including different colors and finishes and shingle, slate, and shake style roofing.
There is Wide Variation Within Each Roofing Category
There aren't just metal and shingle roofs any more. There are many options available within each roofing category. For instance, some of your metal roofing options include:
Durable, expensive steel roofing
Moderately-priced aluminum roofing, which is also recyclable
Natural copper roofing, which lasts a long time but is very expensive
Soft, pliable, and long-lasting zinc roofs
There is an equally large number of options when it comes to asphalt shingles. As you meet with contractors to discuss your project, ask about the scope of roofing options, and consider which one is right for your unique home.
At Harry Helmet, we put our many years of experience to work on your home. When you're looking at roofing options, connect with us.  Schedule a free estimate today.