Spray it or Vacuum It? The Gutter Cleaner's Conundrum
As a homeowner, you know that it's important to clean out your gutters as least twice a year. You know that choosing to forgo this unpleasant chore can allow leaves, pine needles, and other debris to clog up your gutters and prevent runoff water from flowing toward your downspouts. And you know that when this water has no place to go, it spills over the sides of your gutters – where over time it can erode landscaping, deface siding, flood your basement, or even compromise your foundation.
But what you may not know is the best approach to clean your gutters – especially if you don't want to risk your safety by climbing up on a ladder and/or crawling around on your roof. Which leaves you in a bit of a conundrum; should you vacuum out your gutters or spray them clean with water?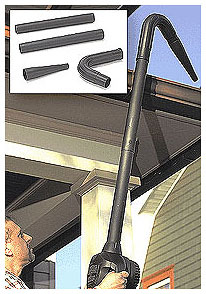 Do you prefer this…
You'll Need the Right Tools
Here's the good news: each option can be accomplished if you have the correct equipment. If you prefer to vacuum out the debris, a heavy-duty or wet-dry vac with a hose attachment and/or wand can probably reach the gutters. If you prefer to spray your gutters out you may opt for affixing a telescoping wand or pole attachment to the end of your garden hose or power washer.
Weather and Moisture Concerns
The direction you choose may have a lot to do with the wetness of your debris and the recent weather conditions. If you haven't seen any rain for quite a while, then your gutter debris is likely pretty dry and might easily be sucked out with a vacuum. But if your debris is wet because it has rained recently in your area, it will probably not vacuum up easily; so you should probably opt for the sprayed-water method. This also applies if you think you have any standing water in your gutters due to clogged debris.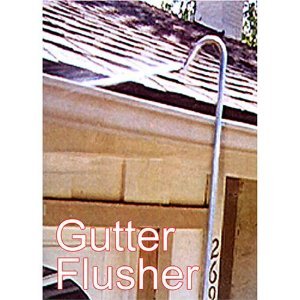 …or this?
Disadvantages of Spraying and Vacuuming
Of course, both of these approaches have drawbacks as well. If you begin spraying out your gutters, you'll want to propel the debris into your downspouts; but too much at one time could form a hard-to-reach clog. Plus, leaves and pine needles will likely get sprayed out of your gutter and onto the ground, where they'll have to be picked up and bagged. As for vacuuming, there's a good chance you'll have to stop and empty your vacuum cleaning unit several times throughout your gutter cleaning task. Finally, either method is apt to propel debris back onto your roof – where it will lay until being blown or washed back into your gutters at a later date.
A Better Way
Here's a little secret: the best choice between vacuuming and spraying out your gutters? None of the above.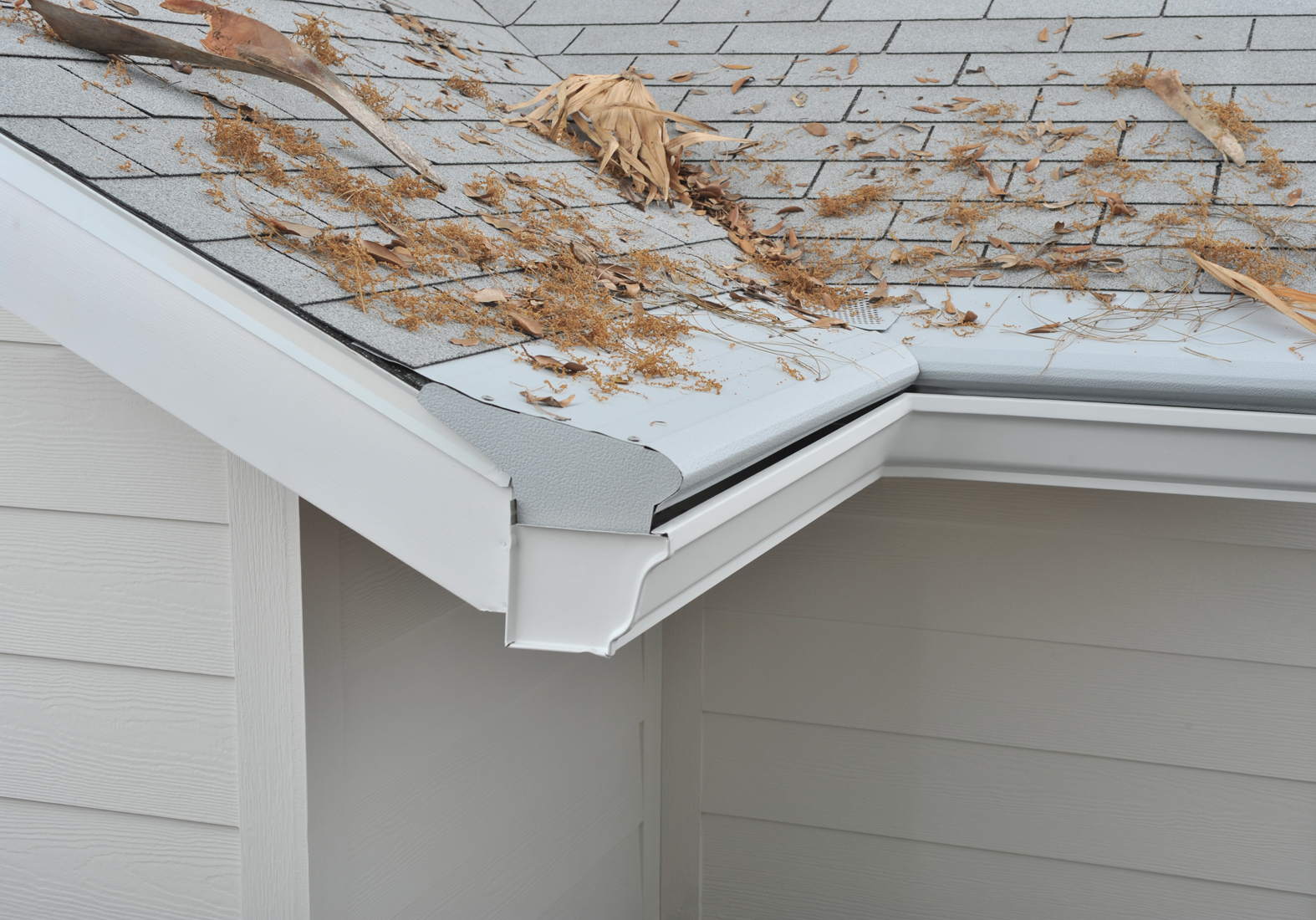 How about this instead?
Instead, you should have the Gutter Helmet gutter protection system installed on your home. Its patented reverse-curve design repels solid debris so that it falls harmlessly to the ground, while runoff water trickles into an opening and runs unimpeded through your guttering system. Gutter Helmet is so effective that's you'll never have to clean your gutters again – guaranteed!
For more information on the Gutter Helmet system, contact Harry Helmet by visiting their Web site or by calling toll-free (888) 5-HELMET.
Written by Del Thebaud