Top 5 Questions about Roof Maintenance and Repair Answered
Regular maintenance and making needed repairs are part of the "homeowner package." If you're a homeowner, you know that you need to do these things. And your roof is one of the most important parts of your home.
But your roof is not as easy to see or access as other parts of your home, so sometimes necessary roof maintenance and needed repairs can slip through the cracks. Unfortunately, this can cost you in the long run, so it's best to know what to do to maintain your roof and how to tell when you need to repair it.
Here are the answers to some of the most common questions about roof maintenance and repairs.
What does roof maintenance include?
You may understand that your roof needs regular maintenance, but what does that really mean? Take a look at some of the factors that are involved in roof maintenance.
Check for missing shingles — You can do this with binoculars if you don't want to climb onto the roof yourself.
Watching out for leaks — Water stains on your ceiling? Musty smell in the attic? These and other signs of a leak can alert you to a roof problem.
Cleaning out your gutters — Clogged gutters can lead to water pooling on the roof and causing damage. To maintain your roof, keep your gutters clear so water can always flow freely.
Roof inspections — Even if you're good about your roof maintenance, a professional roof inspection can spot problems that a layman's eye can miss, and a professional inspector can let you know how long your roof is likely to last, which can help you plan ahead.
Is it better to repair or replace a roof?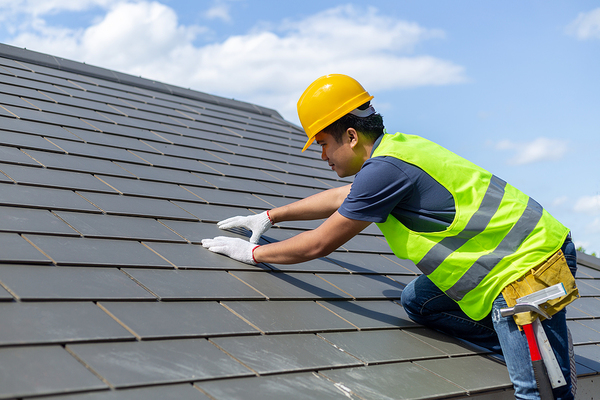 A new roof can cost a lot of money, so you might be inclined to try repairing a roof first. But sometimes, a roof really does need to be replaced. If this is the case, repairing it only to have to replace it soon after will often end up costing you more.
How do you know if you need a repair or a replacement?
The age of your roof is one of the most important factors. Roofing materials don't last forever. A roof that's been installed within the last ten years can probably last a while longer with the right repairs. But once a roof is two or three decades old, a replacement makes more sense.
How much does a new roof cost?
According to HomeAdvisor, a new roof typically costs between $5,371 and $10,965. There are many factors that contribute to the final cost, however. The size of your roof, the style of your roof, and the roofing material you choose can all impact the final cost of your roof replacement project in the end.
How much does it cost to repair a roof?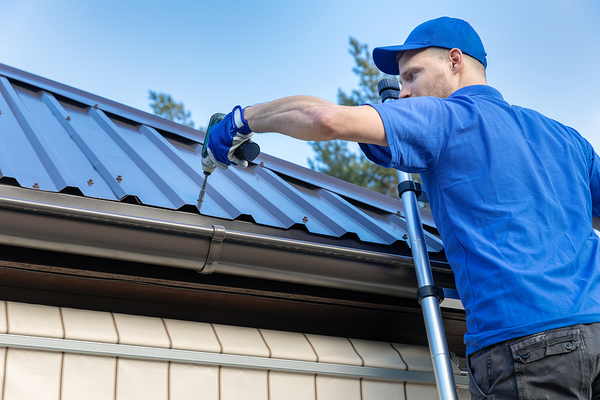 It's difficult to say how much a roof repair will cost because the cost will depend on the specific type of repair needed. Water leaks are one of the most common types of roof problems that needs to be repaired. According to Fixr, the typical cost of patching and resealing a moderate leak is around $650.
How often should I inspect my roof?
It's important to check out your roof after a major weather event, such as a hailstorm, a hurricane, or even a thunderstorm with strong winds. But spot-checking after major weather events isn't enough by itself; you should also do seasonal inspections. According to Bob Vila, the most important time to inspect your roof is in the fall, before temperatures become too cold for certain types of repairs, such as shingle replacement.
If you're in need of roof repair or replacement, Harry Helmet can help. We've been repairing and replacing roofs since 1981. Contact us to learn more about roofing.