What Is Gutter Heat Tape and How Does It Work?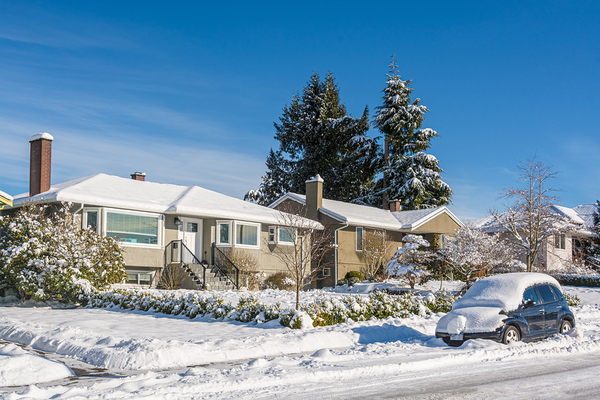 Should you use gutter heat tape? That question may not keep you up at night. However, if you don't take care of your gutters, the cost of fixing your roof and gutters and the leaks that come with them just might. Finding the right way to take care of your gutters is essential if you want to have a healthy home. What kind of gutter heating systems really work?
Why People Install Gutter Heating Systems
Systems like gutter heat tape and gutter heating cables aren't just fancy additions to higher-end homes. They're essential for all homes in climates where the weather gets cold and snowy in the wintertime. If you've ever looked out your window and worried about the icicles dangling from your gutter, you need a gutter heating system too. Gutter heating systems prevent roof damage during the winter months.
What Gutter Heating Tape Does For Your Gutters and Roof
Heat tape or heating tape is another name for a heated electrical cord that runs through your gutters. Without gutter heating, snow lands on your roof and can turn to water due to the heat that your roof generates. When it reaches the gutter, it turns to ice again, since the gutter is not warm. The water and ice converge at the place where your roof and gutter meet, forming an ice dam. Water can seep under your roofing and freeze, thaw, and freeze again, depending on the temperature outside. This can lead to problems such as leaks in the roof. According to the University of Minnesota Extension, leaks don't only cause structural damage. They can also cause health problems: "Moisture entering the home from ice dams can lead to the growth of mold and mildew. These can cause respiratory problems."
With gutter heating tape, water continues to run through the gutters and away from the roof without causing any damage. Gutter heating tape prevents roof damage even when you're on vacation.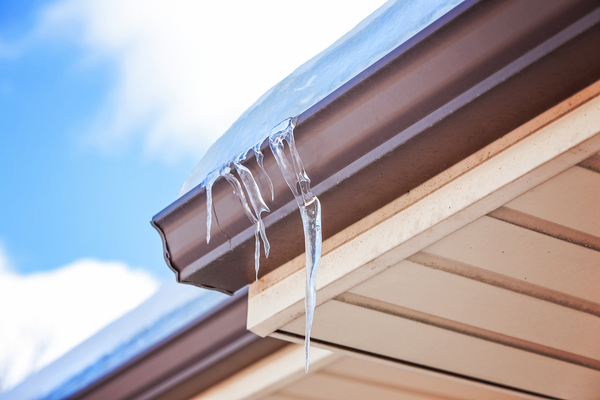 Consideration When Installing Gutter Heating Systems
While keeping your gutters warm is of overall benefit to your home, you do need to consider the following when you're installing gutter heat:
Are your gutters up for the challenge? Damaged gutters can damage the heat tape, causing electrical shortages. If your gutters are old and damaged, consider adding new gutters prior to adding a gutter heating system.
Tape should not move over itself, as that can cause electrical hazards. It should be installed by someone who is competent and experienced.
Make sure that your home electrical system can handle the load. That way, your gutter heat will continue to work without any troubles. If needed, gutter heating systems can have their own electrical box so they don't overload something like your kitchen electrical system.
Helmet Heat: The Lednor Home Solutions Gutter Heating Cable
If you're looking for a gutter heating system, one system that really works is the gutter heating cable from Lednor Home Solutions.  Our cable monitors gutter conditions so that you don't need to do so yourself. As the temperature drops, it adds heat to your gutter so that the water in the gutter continues to run off your roof and gutters and into the downspout rather than backing up and causing ice dams.  It can be used with all roofing types, and you can also use it with our Gutter Helmet gutter protection system so that your home is protected from debris and ice accumulation. If you want an effective and low-maintenance solution for ice dams, you have it in Lednor Home Solutions.
At Lednor Home Solutions, we've dedicated years to gutter and roof care. As you look for gutter heating options, take a look at what we have available to serve your home and your family. Schedule a free estimate today.