What's Underfoot? Fabulous Lawns and Other Groundcovers for Your Garden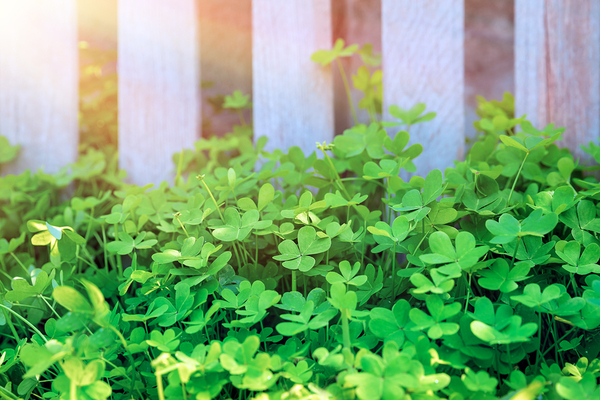 When people look into your front yard, what do they see? A natural, healthy lawn, thriving groundcover plants, vigorous trees and shrubs, and a colorful profusion of flowers can add a lot to the curb appeal of your home. If you want a lush lawn, how can you achieve this? Use natural techniques to create a healthy lawn and investigate appropriate lawn alternatives for your area as well.
Avoid Soil Compaction
Compacted soil is unhealthy soil. Soil is naturally porous and complex, and when it becomes dense, it loses microbial activity and the roots of your flowers, trees, and your lawn struggle to dig deep and get nutrients from the soil.
To avoid soil compaction, you can:
Watch where paths are forming and install pathways around your garden so that foot traffic doesn't compact your soil.
Make sure that you don't stand in your garden beds since this compacts the soil. Garden beds should only be an arm's length across if you're planning to weed them easily.
Aerate your lawn. Removing small plugs of soil allows air and water to move into the soil.
Avoid digging up areas of your yard. Tilling the soil disrupts the natural soil structure and makes it more prone to compaction. Instead, add mulch and compost to enrich the soil.
Avoid Soil Erosion
Another way to ensure that your lawn stays healthy is to avoid the erosion that can occur when your garden gets too wet or there is too much foot traffic in a particular area. This causes you to lose groundcover and then soil. Erosion and compaction can go together.
How can you reduce erosion?
Maintain your pathways around your garden so foot traffic doesn't cause erosion.
Re-landscape your garden to direct water into rain gardens and French drains rather than allowing it to puddle or create small rivers in your garden.
Add gutter covers and consider a gutter replacement for old gutter systems so that your overflowing gutters don't lead to erosion below the gutter area.
Reduce Chemical Use
Often, people have relied on chemicals to support their lawns, but these chemicals are not beneficial for bees, birds, and other local wildlife. According to This Old House, "grass thrives in soil full of beneficial bacteria, earthworms, and other organisms fed by organic sources of nitrogen. " The earthworms that naturally aerate your soil can be damaged by the use of chemicals, as can the microbes that keep your soil healthy. Instead of using pesticides on your lawn, do the following:
Top dress with a thin layer of compost
Purchase granular compost and organic fertilizers if you need to fertilize
Add compost tea to your lawn
Aerate your soil
Grow your lawn a little higher to make sure that it stays healthy.
By using natural gardening techniques that preserve the soil health in your garden, you can avoid using chemicals and still enjoy a green, vigorous lawn. The bonus: if you love to watch birds and bees and butterflies, then your natural garden will become a sanctuary for wildlife, complete with the flowers and seeds that delight these animals.
Know What to Do in the Summer
In the summertime, grass lawns naturally go dormant. According to The Lawn Institute, "most turfgrass plants can stay in a dormant state for at least 3 to 4 weeks without the grass dying. The length of dormancy depends on the genetics of the species and the overall health of the plant."
How can you help your lawn stay healthy even when it is dormant?
Make sure it is as healthy as possible going into the dry season. If you water your lawn, water it deeply and less frequently to encourage healthy root growth.
Before and during a drought, don't cut your lawn down too low. Make sure that it is cut higher to maintain a healthier leaf.
Consider lawn alternatives if your grass is dying in certain areas of your yard that are too hot or too shady.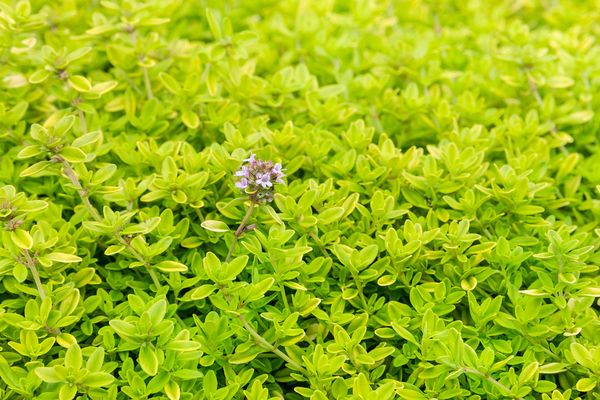 What if Your Lawn Isn't Working?
There's nothing that says that your lawn needs to be made out of grass. In fact, many beautiful and healthy lawns are not comprised of grass at all. Lawn alternatives have become popular in areas where weather makes it challenging to grow a lawn. The European Chafer Beetle is also a challenge to lawns in eastern North America and is making its way into lawns in the west as well.
If the traditional grassy lawn is not working for you, what can you try?
Clover grows to a height similar to grass, and it's quite hardy once it is established. It can manage some drought and some foot traffic as well. It adds nitrogen to the soil, and its deep roots also aerate the soil as well, making it much healthier than it was.
Corsican mint can handle some very light foot traffic, and it will attract beneficial insects to your garden.
If you have an area that is very dry and does not receive any foot traffic, groundcover plants such as sedums might fit the bill.
Herbs such as creeping thyme can manage a surprising amount of traffic. Though thyme is slow-growing, it creates a dense, pretty groundcover.  Don't expect it to grow as quickly as grass might, though.
Plants such as sweet woodruff are ideal for areas under trees that receive a lot of shade and some moisture as well.
Avoid plants altogether in some areas. If you have spaces where lawn persistently will not grow as it's too dry or too shady, consider rocks or mulch instead. This will provide groundcover and be low maintenance as well.
What's suitable depends in part on where you live, as the success of any plant depends on the climate around it.
At Harry Helmet, we're here to provide support to you as you strive to create a home and garden that are best suited to your family's needs. We provide gutter covers, gutter replacement, and roofing for your home. Talk with us today to schedule a free estimate.