When to Replace Your Asphalt Shingle Roof
Are your shingles sliding off, cracking, and warping? Is your roof looking dismal? Does it look like a candidate for a makeover show? You might need a new roof. How can you tell if it's time for a roof replacement?
Your Roof Is Damaged
If your roofing deck, underlayment, and shingles suffer during a storm, it could be time for a roof replacement. Whether or not it's actually time will depend on the extent of the damage and whether or not it's contained to a layer of shingles or a single area of the roof. Even a single missing shingle could lead to a serious leak if it's located over a seam.
Shingles Are Shifting and Warping
If you notice a lot of broken, shifting, or warped shingles, this can be a sign that the elements have done their work on your roof. Over time, shingles shift and warp in response to the weather, and this can lead to loose shingles that allow the water to move underneath. Owens Corning states that if "shingle edges are curled or shingle tabs are cupped," this could mean that it's time for a new roof. Bald spots on the roof are another sign of roof wear.
Your Roof's Edges Concern You
If water has been backing up in your gutters for as long as you can remember, you may get ice dams in the winter months. These can back up onto your roof and cause a lot of damage to the shingles on the edge of the roof. Shingles around the edges of chimneys and skylights can also see a lot of damage if there is improper flashing. If there is trouble around those edges, it could undermine the integrity of your entire roof.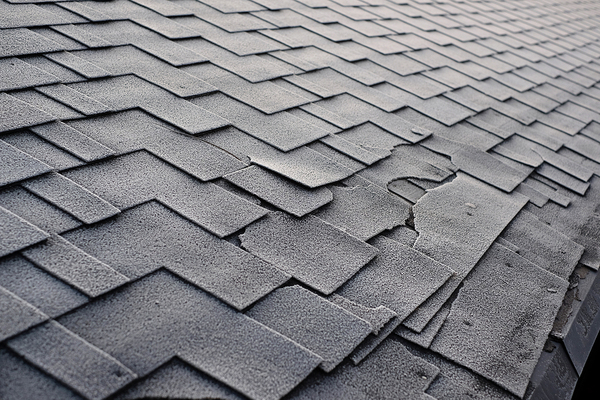 Your Roof Is Old
While age isn't the only factor to consider when you're thinking about a new roof, age definitely plays into the roof replacement equation. An asphalt roof does not usually last more than two decades. Depending on the weather and the way that you've taken care of your roof, it may last for less time than that. Before the two-decade mark, make sure that you get someone to take a close look at your roof.
If you live in a neighborhood where all of the homes were made at the same time, you can also use your neighbors as a benchmark. Once they begin to replace their roofs, it's likely almost time to replace yours.
Talk With the Experts
If you're doubtful about the need for roof replacement, get a free estimate from a few roofing companies to make sure. An ethical company will let you know if your roof could be repaired or if it's really time for a replacement. Their staff will point out the problems that you have on your roof right now and determine whether the damage is more extensive than you might think. You want to protect your home, and getting a second opinion on a roof replacement is one way to ensure that your roof continues to protect your living space for years to come.
At Harry Helmet, we bring our decades of experience to your roofing project. Talk with us about our estimates and about our extensive roofing warranty.  Schedule a free estimate today.