You Don't Need to Be in a Drought to Save Water
The summer of 2014 is shaping up to be among the mildest summers in quite some time for many locations across the U.S. But don't tell that to people in California.
California Slammed by Drought; Water Rationing Instituted
According to the U.S. Drought Monitor report, about 58% of the Golden State was experiencing drought levels in July that were considered to be "exceptional", which is the most serious category. Prior to 2014, not a single part of California had ever experienced exceptional drought conditions. The state also reports that its reservoirs are more than a year's worth of water behind normal levels.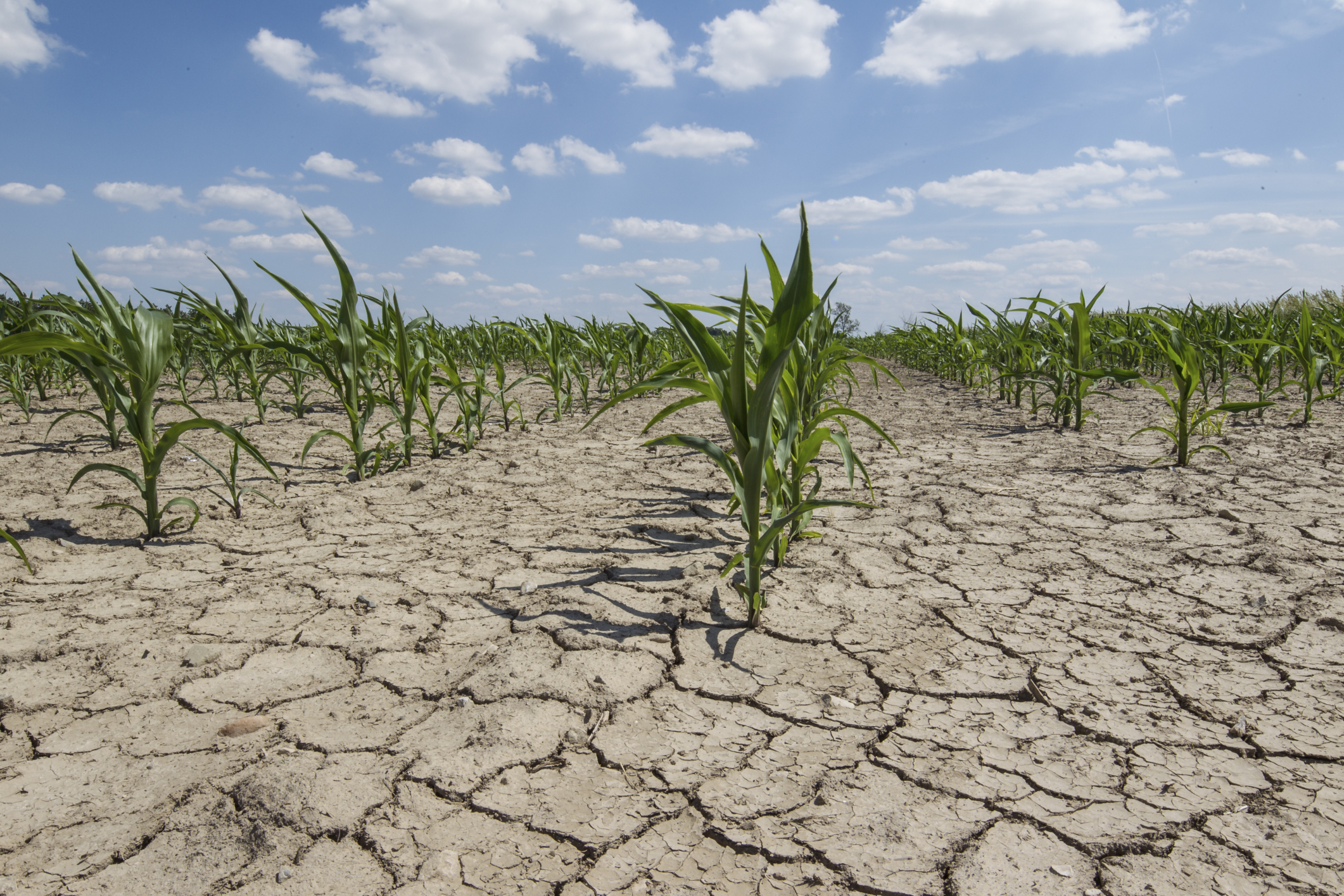 Farmers in California are being especially hard hit by the drought.
These unsettling conditions have forced municipal authorities to undertake significant measures to conserve water. Residents are prohibited from washing off driveways or sidewalks, and are only allowed to water lawns during certain hours on specific days. Restaurants are even supposed to ask patrons if they want a glass of water instead of automatically bringing water to each table. And individuals or businesses who are caught "wasting" water could be fined up to $500 each day.
So what should be the takeaway from this story for anyone who does not live in California? (Other than empathy for Californians, obviously.) It's this: anybody can embrace water conservation measures – you don't have to be enduring a serious drought if you want to save water.
Conserving Water in Your Bathroom, Kitchen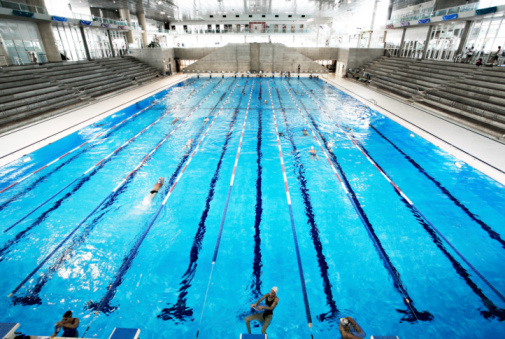 For starters, don't build one of these in your backyard.
There are several steps you can take to limit the amount of water you use during your daily routine. In the kitchen, you can skip the step of pre-rinsing your dishes before putting them in your dishwasher; and refrain from starting your dishwasher until it is full. While in the bathroom, turn the faucet off while brushing your teeth or shaving, and keep a timer by your shower so you can cut down on the time you spend bathing. And throughout your home, you can replace old, inefficient appliances with newer models which use less water.
But for the average household, the bulk of the water usage occurs outside the home. So you can save a substantial amount of water by limiting your lawn watering and timing the sprinklers so that they activate during the cooler periods of the day (to prevent evaporation). Make sure that your sprinklers are positioned so that they don't water pavement, and don't water your grass on windy days. Finally, repair leaky faucets and hoses and consider more water-efficient irrigation methods (like drip irrigation, for example).
Conserving Water Outdoors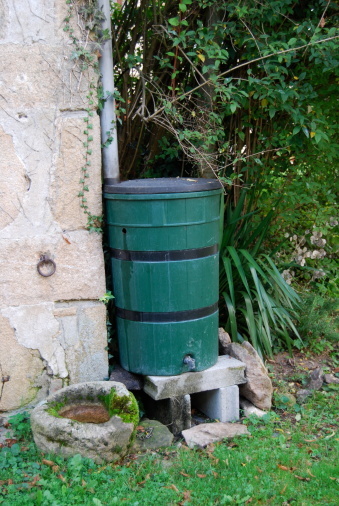 Imagine having 55 extra gallons of water to use for household chores.
If you want to be more proactive in conserving water, you can construct a rainwater harvesting system. This system can be a simple as a rain barrel underneath your gutter downspout to catch runoff water when it rains. Though the harvested rainwater is not potable, it can be used for watering your lawn, washing your car, or even power washing your driveway or siding. You can find more information about building a rain barrel of your own here.
So the next time that you see a story in the news about the tribulations of drought-stricken Californians, think about how you can reduce your water usage as well. After all, we all live on the same planet – and we shouldn't take our water supply for granted.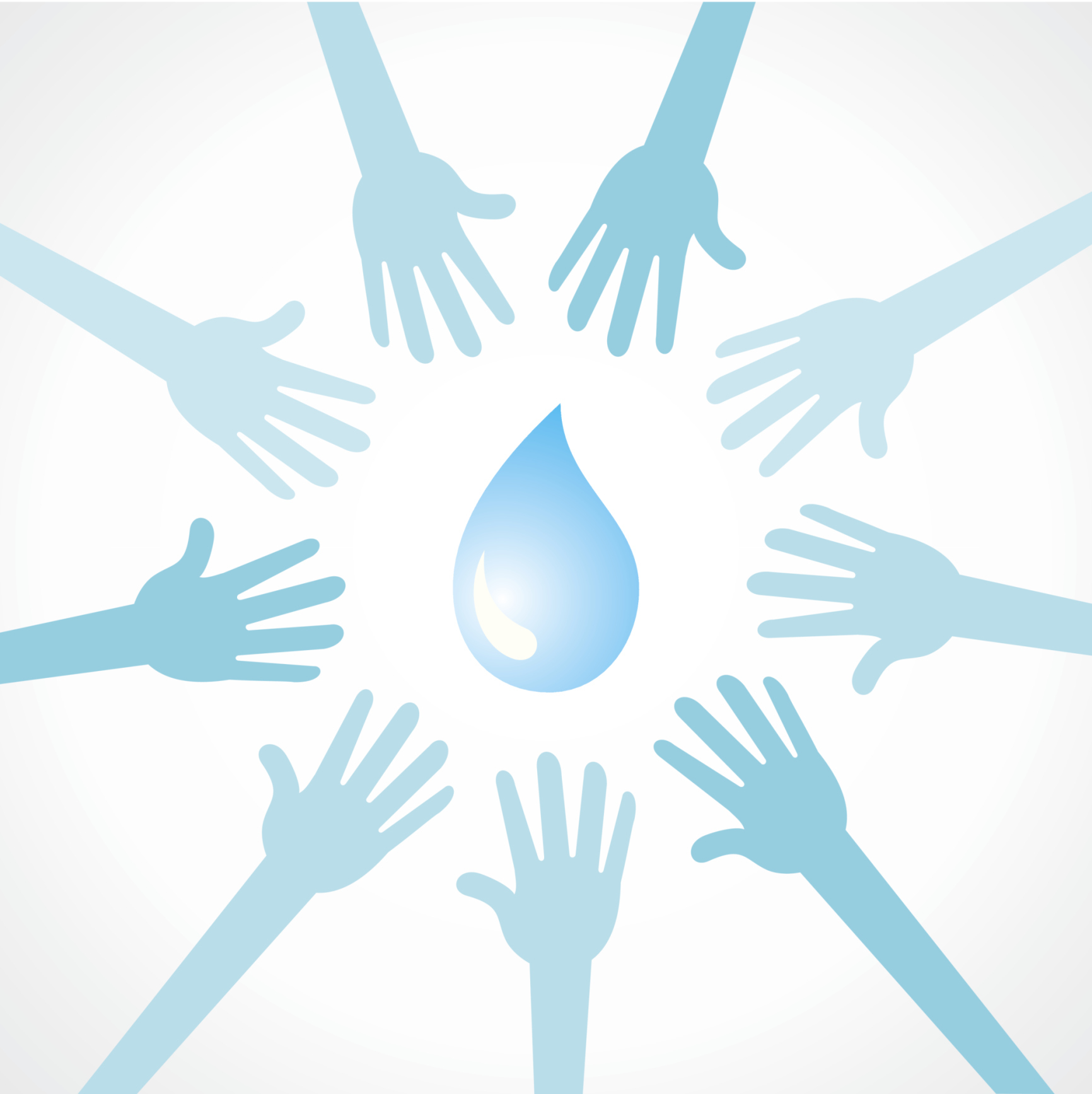 Make sure everyone else has enough water for their needs – by not wasting water in your home.
Written by Del Thebaud